Pros and Cons of Deandre' Bembry Starting for the Atlanta Hawks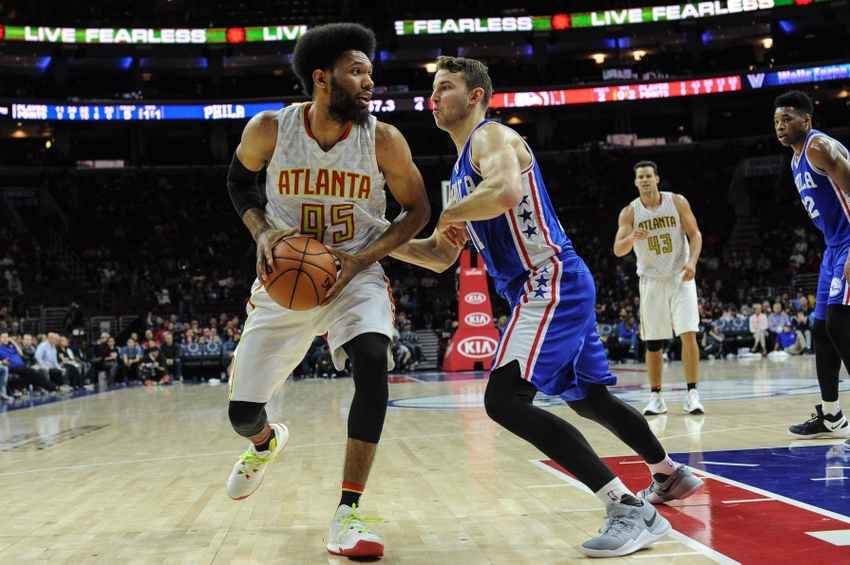 As of recently, the Hawks have been struggling.  Could Deandre' Bembry step into the lineup and make the team better?
Over the past twelve games, the Hawks are 2-10. Losses against the Lakers, Suns, and Pelicans have left Hawk fans panicking all over the internet. Fans have come up with multiple ideas on how to fix the team: trade Kyle Korver, trade Paul Millsap, basically trade everyone on the team, including Dwight Howard when he becomes eligible. Nearly all of these ideas seem to come from a state of panic that should be reserved for later times. Especially as the solution to the Hawks' current woes may already be on the roster, in the form of Deandre' Bembry. What could the positives and negatives of starting the 6'6 swingman from St. Josephs in his rookie season?
Pros:
Secondary Playmaker
If put into the starting lineup in place of Kyle Korver, there would likely be three to four adequate ball-handlers on the court at any given time. Korver's assist percentage 20 games into the 2016-17 season is an astoundingly low 10.1%. At St. Josephs, Bembry's lowest assist percentage was 17.1%, which would likely represent a much better playmaker.
Hawks Need A Spark
Being content with losing is an uncommon idea for anyone. The objective of a successful NBA team is to win as many games as possible. When your team loses 83 percent of their games over a twelve game span, negativity in a locker room is common. This becomes even more elevated when losing occurs without change. Adding Bembry into a struggling lineup would cause a boost in team morale.
"Youth Movement"
Kyle Korver is 35 years old, and he isn't getting younger. To start Bembry now would be a passing of the torch. The Hawks have a solid mix of youth and experience, and getting the two to combine to form an unstoppable force is ideal. Bembry and Dennis Schröder in a backcourt together could give the Hawks a guard tandem to build on for the next five or six seasons.
Cons:
Experience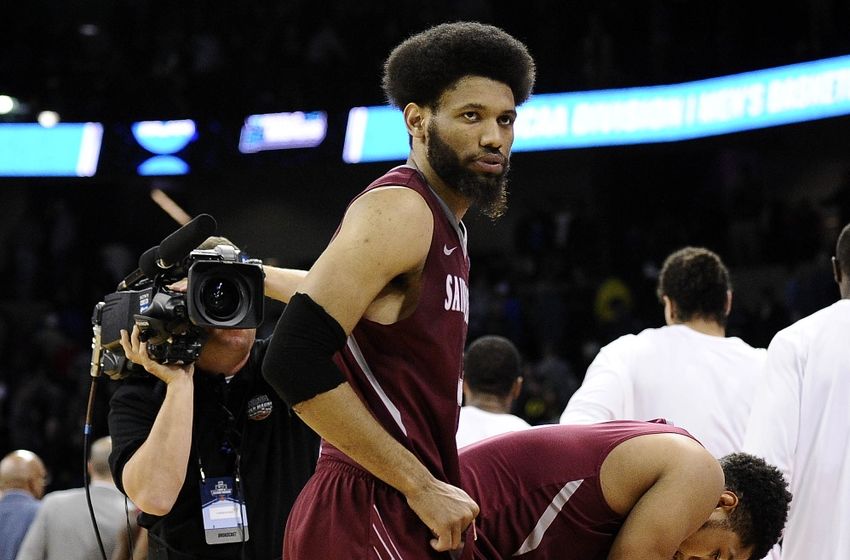 Bembry's experience may actually be a positive. He starred at a successful mid-major for three seasons. Most rookies are one-and-done players, who chose to leave college after one season. His NBA experience is limited, though. He has only played 42 minutes over the course of the season so far. He has played 0 minutes alongside the starting lineup (Schröder, Bazemore, Millsap, Howard) via NBA.com/stats.
Shooting
Shooting has been the main flaw in Bembry's game. It may also be the only flaw, but it is important. In his one D-League game with the Salt Lake City Stars, he shot an extremely effective 7-11 on jump shots, but only 1-4 from beyond the three-point line. This suggests his mid-range game is impressive, but his shot lacks consistent range. This would be consistent with his numbers at St. Joe's, where he shot 31% from behind the arc, but 52% from two-point range. It is notable to acknowledge that shooting is a feature that can be improved over time. Just ask Kawhi Leonard.
Will Deandre' Bembry be given the opportunity to start for the Hawks this season? Should he?
More from Soaring Down South
This article originally appeared on