Previewing the San Antonio Spurs with Locked On Spurs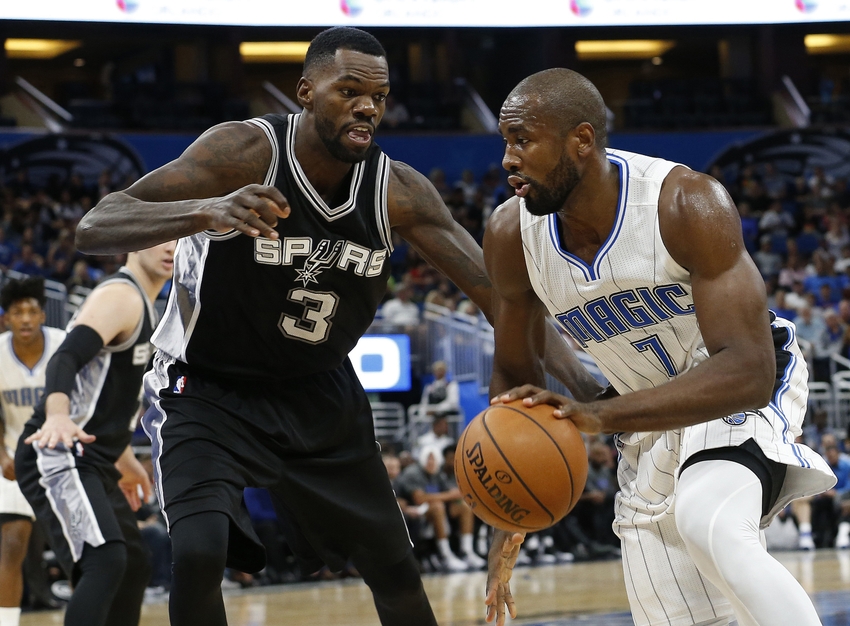 The Orlando Magic begin their five-game road trip in San Antonio against the San Antonio Spurs. We chatted with Locked On Spurs to preview the game.
The Orlando Magic begin a long five-game road trip and one of the most difficult phases of their schedule — certainly the most difficult to date — with a trip to face the always difficult San Antonio Spurs.
The Magic have to worry about themselves more than the 14-3 Spurs. The game is going to be a difficult one for the struggling and offensively challenge Magic team.
Orlando will once again start the same starting lineup as Sunday's game — D.J. Augustin, Bismack Biyombo and Aaron Gordon will remain in the starting lineup despite Jeff Green slated to come back from his back injury. The Magic are still experimenting some with their lineup and figuring out the right combinations.
The Spurs are not typically the right team to do that against.
But, while San Antonio is on a 10-game win streak, things are not as rosy as they seem. San Antonio has had its own inconsistencies and has feasted on weak competition throughout the season. The Spurs play to a different standard though.
A much different standard than the Magic.
With the Magic taking on the Spurs tonight at AT&T Center, we caught up with our pal Jeff Garcia, the host of Locked on Spurs, to discuss the upcoming game and check in with how both the Magic and the Spurs are doing.
On this Episode
Discussing the Orlando Magic's lineup change
How the San Antonio Spurs are faring against the top teams in the Western Conference
The standards the Magic and Spurs are playing to
Are the San Antonio Spurs missing an edge?
How bad is the Orlando Magic offense
Do the San Antonio Spurs play up and down to their competition?
How the Orlando Magic's defense has developed
Dewayne Dedmon's role and play with the San Antonio Spurs
Our matchups to watch this game
Because we are both nerds, some Star Wars and Marvel talk
Be sure to follow Jeff Garcia on Twitter @JeffGSpursZone and subscribe to Locked On Spurs on iTunes and AudioBoom.
And be sure to subscribe to Locked On Magic on iTunes, AudioBoom, Stitcher or TuneIn.
More from Orlando Magic Daily
This article originally appeared on