Position That The Philadelphia 76ers Need To Target In Trade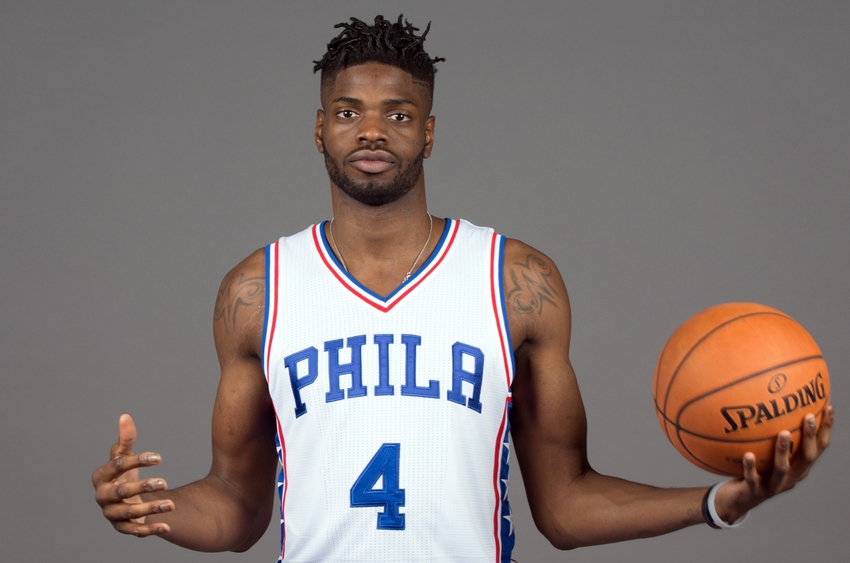 Nerlens Noel metaphorically has one foot out of Philadelphia. The team looks to be off to a rough start again just like the last couple of seasons.  The team need to change directions quickly.
President of basketball operations Bryan Colangelo has tried to make small changes with the Jerami Grant trade that brought in Ersan Ilyasova. Yet the Sixers still struggle for their first win. There are been plenty of rumors about Noel's expected departure from the Philadelphia 76ers. Even with  all these talks there has not been much talk about what the Sixers actually need on the roster.
The team averages only 41 rebounds per game which is ranked 25th in the league. This a problem for a franchise that boasts a roster filled with talented big men. The Philadelphia 76ers bigs have to take some responsibility the weak rebounding however, having a strong wing player that can rebound will help in this regard.
Sadly if the Sixers want to be competitive this season they cannot wait until January for Ben Simmons to return. Robert Covington is proving to be unreliable early this season and Timothe Luwawu-Cabarrot is unproven.
Yes receiving a guard for the future from a Noel trade is what most fans want. I am not going to lie, if the trade can produce a guard that can both score and rebound that would be great. That will probably not happen for the team that only averages 92.8 points per game, which marks the lowest in the league.
Ben Simmons is the point guard of the future so the need for the Sixers to get another point guard is unnecessary. Especially with the play of Sergio Rodriguez and yet to play Jerryd Bayless on the roster. Gerald Henderson is a good for the team and can play either wing position. He can also guard point guards through small forwards so team just needs one more wing player. Preferably one that will not be turnover prone. The Sixers rank 23rd in the league averaging 16 turnovers a game. Finding a wing with handles will correct this dramatically.
Next 76ers Game
Full Schedule
11/9
at

Indiana Pacers
Trading Noel could get the Sixers exactly what they need to help salvage this season. Getting a well rounded wing player is what the Sixers need. This may not be a popular option, but when reviewing the stats it is what the Sixers need. The stats do not lie.
More from The Sixer Sense
This article originally appeared on