Philadelphia 76ers Take on the Suns: 5 Reasons to Watch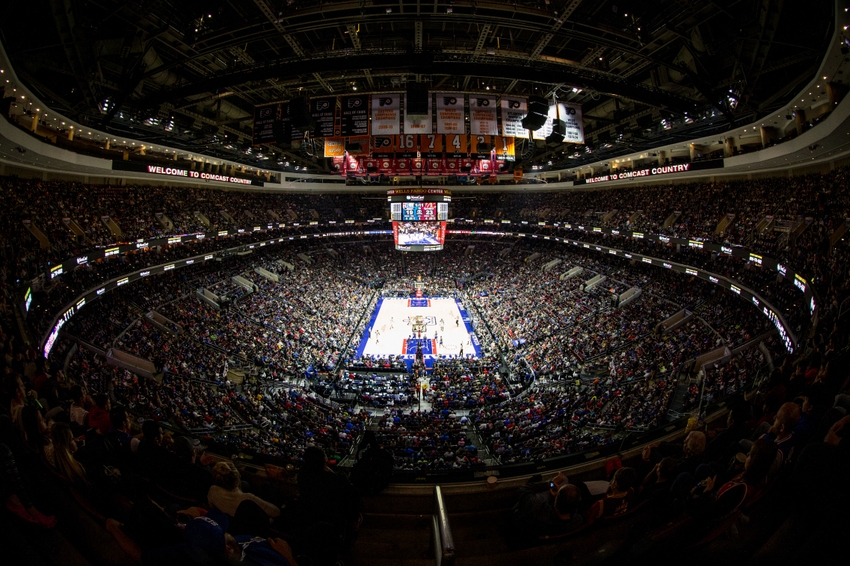 The Philadelphia 76ers will be going for their 3rd win in a row at home tonight against the Phoenix Suns.
The past few seasons have not offered much in the way of positive streaks for the Philadelphia 76ers. But, as they host the Phoenix Suns tonight, the team will have a chance for a third home win in a row in the Wells Fargo Center after beginning the season losing five straight. Other than potentially establishing a winning atmosphere in Philadelphia, here are five reasons to watch how the game unfolds.
It was perplexing to watch an ill-prepared Dario Saric play during crunch time of the season opening loss to the Thunder. Part of the logic being player development, this was understandable. It is contradictory that ten games down the road, a recently acquired, slow footed veteran like Ersan Ilyasova would start in place of Saric.
More from The Sixer Sense
This does not downplay that Ilyasova seems to be a nice get with good range, but the offense sputtered out of the gate against Minnesota on Thursday. In addition, Dario Saric outproduced Ilyasova (and all of the other starters) in a reserve role. Call it what you will, but for all the efforts put into getting Saric in a Sixers' uniform, and for all the improvement he has shown adapting to the NBA during his first 12 games, Saric should be starting over Ilyasova.
The Sixers Defense vs. The Century Mark
Twelve games into the season, Philadelphia has not held any team under 100 points. Phoenix averages 108 so far this season. Even still, let the 13th game be the charm. If they have any hope of playing suitable defense tonight, it will start with slowing the Phoenix guards down. Devin Booker and T.J. Warren average almost 40 points combined, but manage just over two 3-point field goals together. Close the paint and put the Suns' scorers in position to be shooters.
More than what Phoenix can do, it is what Philadelphia cannot do. The team lacks defenders, which is why Robert Covington plays so much even though he is producing so little offensively. A couple suggestions — avoid playing Ilyasova and Jahlil Okafor together, and give Richaun Holmes an early opportunity to keep Tyson Chandler off the boards. Someone will have to accomplish that feat when Joel Embiid is resting.
Although he has been a favorite to watch this year, Sergio Rodriguez looked downright awful on Thursday collecting more turnovers than assists against the Timberwolves.
If Philadelphia has any chance of a third straight home win, Rodriguez will need 9 or more assists. Except for November 9th against the Pacers, Rodriguez has 9 or more assists in every game Philadelphia has exceeded 100 points. Embiid, Saric, and Nik Stauskas seem to especially know where to go so Sergio can set them up. When he doesn't have players in space, Rodriguez is prone to too much dribbling, rushed shots, and forced post passes. Let's hope this is not the stagnant offense we see him running when he is mentally checked out and the wrong personnel is checked in.
Joel Embiid vs. Tyson Chandler
Enjoy every minute of this matchup.  It was fun watching what Joel Embiid could do against Steven Adams — who is one of the better paint defenders in the league — a few weeks ago. But Tyson Chandler is a man who has made a long, successful career out of doing yeoman's work. Even though Chandler is 34, a strong showing by Embiid would further the cause for excitement. Designing more touches where Embiid is facing the basket compared to posting up would help create more advantageous one-on-one situations.
Brett Brown vs. Crunch Time
There is a good chance tonight's game will be a close one.  Philadelphia has clearly played better at home, and the Sixers crowd is more than excited to celebrate a watchable, albeit, losing, team. On six occasions this year the 76ers have played winnable games, but Coach Brown has either left T.J. McConnell in too late in the game, allowed Gerald Henderson too much offensive freedom on final possessions, or ignored too often the hot hand when making his final substitutions. Either way, it will be interesting to see who he goes to, and when, in the fourth quarter.
Based on their performances thus far, let's try this group: Rodriguez, Stauskas, Covington (or Hollis Thompson), Saric, and Embiid.
This article originally appeared on