Philadelphia 76ers Continue Supporting Joel Embiid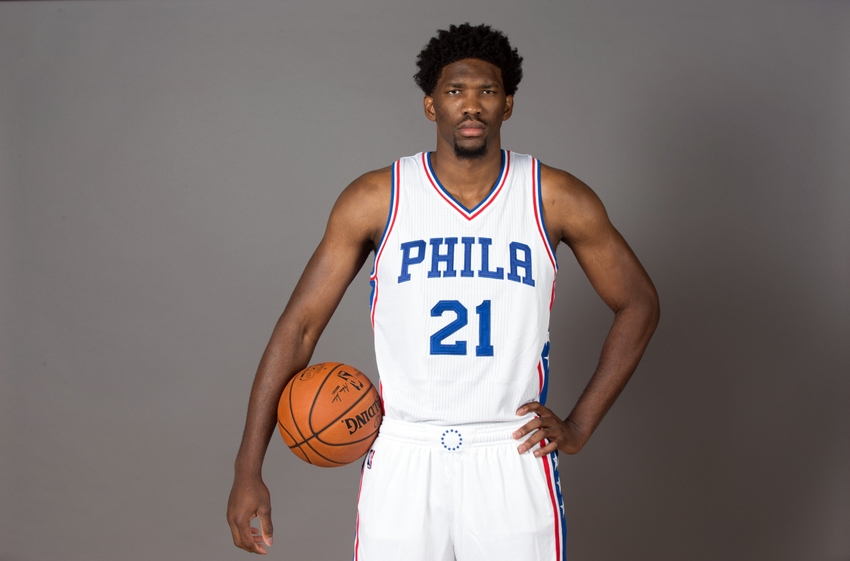 No In-Editor Preview for SI Videos
Video Details
ID: 5141252951001
Source: SI
Sam Hinkie is gone, but the Philadelphia 76ers continue to support Joel Embiid.  While the team failed to sign Dikembe Mutombo, the Sixers ensured Joel Embiid's first day of practice had mentor Zydrunas Ilgauskas observing and cheering him on.
It was a huge day for the center from Cameroon. After two years, two foot surgeries, and even a ill-timed case of the flu, Joel Embiid participated in his first NBA practice.
His basketball playing days were temporarily halted in March 2014, when he was diagnosed with stress fractures in his back.  From that it moved to diagnosing stress fracture in his foot. Then a surgery. Then a second surgery.    Now 944 days later, he had the chance to finally practice with a basketball team again.
When he came down with the flu?  He wasn't going to wait for that to dissipate. This was his moment.  A moment so significant that mentor and friend Zydrunas Ilgauskas made time to attend.
Zydrunas Ilgauskas attended the #Sixers training-camp practice. He's a mentor to Joel Embiid.

— Keith Pompey (@PompeyOnSixers) September 27, 2016
The fact that Ilgauskas attended Embiid's first practice seemed to emphasize the message Embiid had heard the night before while dining with Will Smith.
Embiid took advice from Will Smith: "If you have bad people around you, that's how people see you … He said to have good people around."

— Jessica Camerato (@JCameratoCSN) September 27, 2016
And so, surrounded he is. On his first practice he played with his team.
.@JoelEmbiid talks about his first official day of training camp.

[ 🎥 » https://t.co/p929L6vnLs ] pic.twitter.com/uTJQc4WId5

— Philadelphia 76ers (@Sixers) September 27, 2016
One practice in the books. Soon enough it will be one pre-season game. Then it will be his first NBA start. Much like the long awaited arrival of Dario Saric, this has been a moment Philadelphia 76ers fans have awaited.
Soon enough, we will have real basketball to discuss. Until then, we are tasked with capturing each moment in time as it unfolds. The anticipation is almost unbearable.
More from The Sixer Sense
This article originally appeared on