Paul Pierce latest to rip Warriors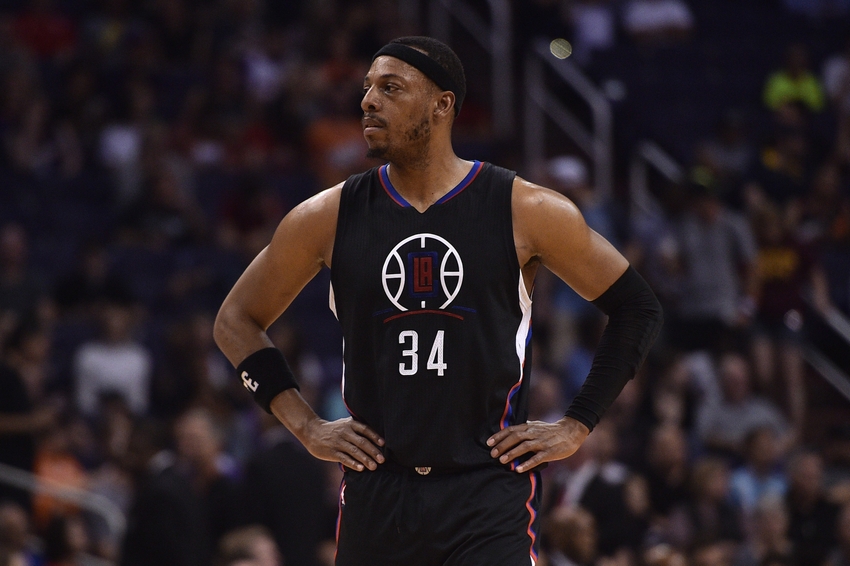 Los Angeles Clippers veteran forward Paul Pierce is the latest to rip the Golden State Warriors.
It's another day and another player coming out to talk smack about the Golden State Warriors. Whether it's the addition of Kevin Durant or the 3-1 lead the Warriors blew in the NBA Finals, everyone has something to say rather than worrying about their own team. The latest to come out and rip on the Warriors is Los Angeles Clippers veteran forward Paul Pierce.
Pierce was a guest on HBO's Any Given Wednesday with Bill Simmons and he decided to let loose on the Warriors. He brought up the Warriors choking in the NBA Finals and mentioned that it would never happen to a team that he was on.
Once again, it feels like more unwarranted criticism of the Warriors. However, it comes with the territory of being one of the best in the league and being title favorites. Pierce's words certainly are interesting, considering the Clippers blew a 3-1 lead of their own against the Rockets. He wasn't on that team, but his room to talk isn't much either.
It's just another reminder of how much people want to see the Warriors fall. That's why the team has plenty of bulletin board material for each game this season.
More from Blue Man Hoop
This article originally appeared on