Orlando Magic Power Rankings Roundup: Time to sound the alarms?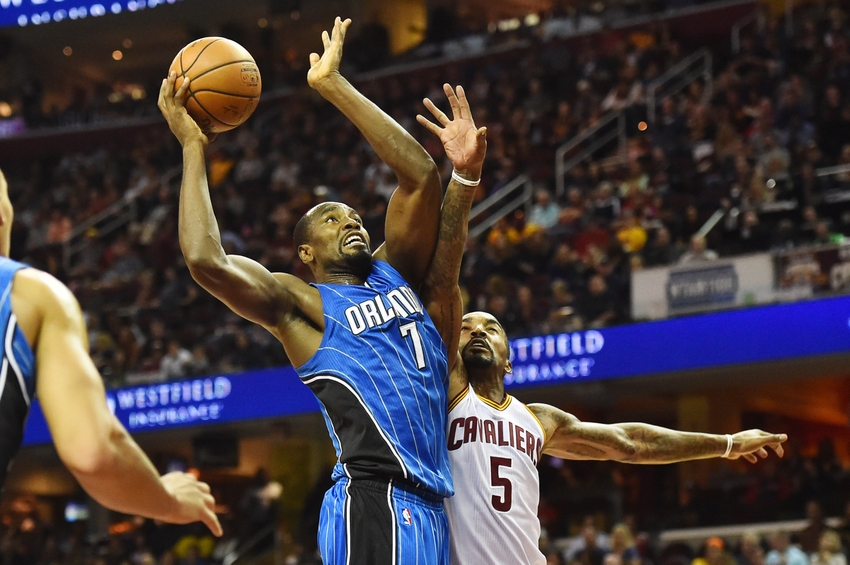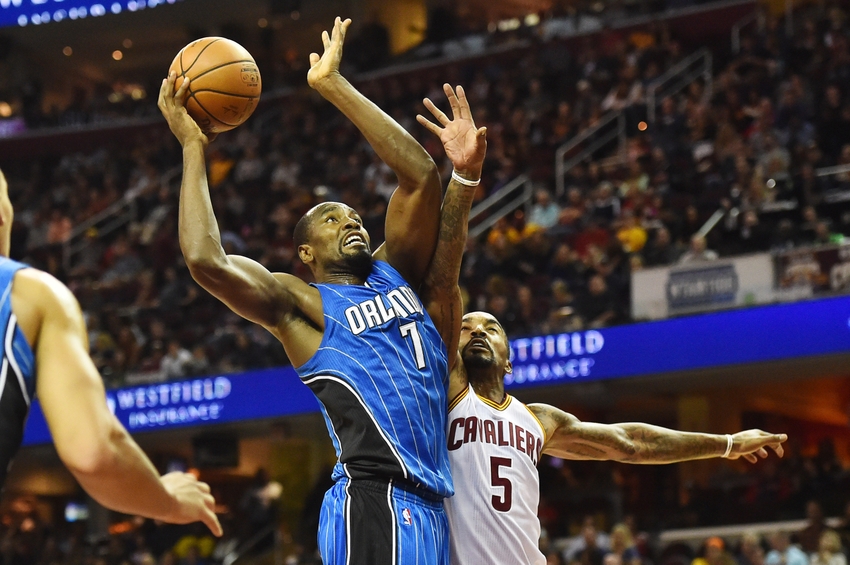 Around the league, writers have placed the Magic near the bottom of their power rankings this week. Is it too early to start sounding the alarms?
At the risk of making too much out of a tiny sample size, the Orlando Magic have struggled at what they were expected to excel in – controlling the paint.
The Miami Heat scored 74 points inside. Even though Bismack Biyombo was gone, that is far too many for a team whose biggest strengths are supposed to be frontcourt depth and defense.
That said, it might be unfair to jump to conclusions about the team's makeup so soon.
The three teams they have faced are not exactly pushovers, especially when it comes to scoring and defending inside.
The Magic are a team with an (over?)abundance of resources that will need time for any coach to figure out, so ultimately it makes sense for the Magic to be where they are at regardless of end-of-season expectations for the team.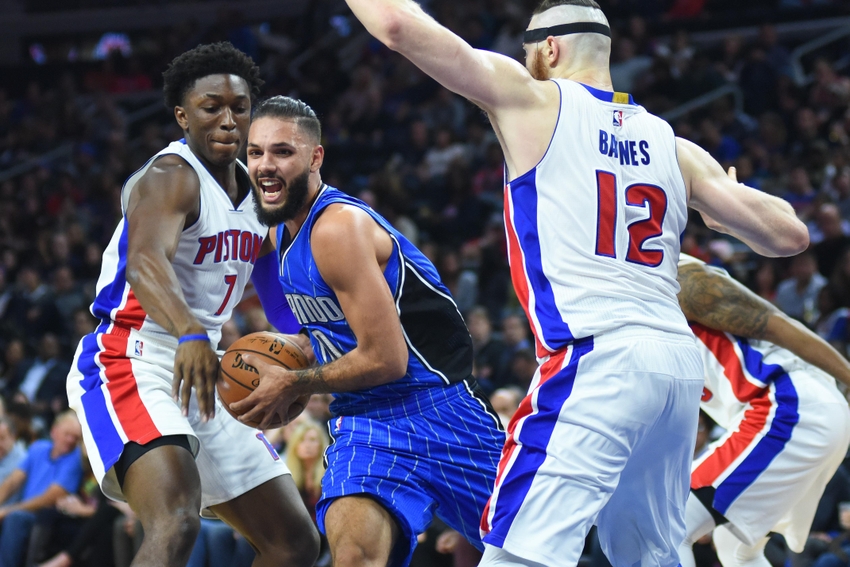 1
San Antonio
Spurs
4-0
Last week:
4-0 record
Last rank:
3rd
27
Phoenix
Suns
0-3
Last week:
0-3 record
Last rank:
23rd
28
Orlando
Magic
0-3
Last week:
0-3 record
Last rank:
30th
A team with such a (seemingly) strong frontline should not get destroyed in the paint (by a count of 134-72) in its first two games. Serge Ibaka and
Nikola Vucevic
are jump-shooting bigs, but the bigger problems came on defense, where the Magic couldn't stop the Heat's quick-hitting actions or the Pistons' pick-and-roll game. They made a late run in Cleveland on Saturday, but are off to an 0-3 start for the third straight season. If things don't get better with this week's schedule, something is seriously wrong.
29
New Orleans
Pelicans
0-3
Last week:
0-3 record
Last rank:
26th
Bismack Biyombo was out for the season opener against the Heat, so putting too much stock into that one performance might be a little premature. But Biyombo finished with a worrisome three rebounds in 23 minutes against the Detroit Pistons in his debut. He bounced back to finish with nine boards in 19 minutes against Cleveland.
Andre Drummond had his way with the Magic on the boards, finishing with 20 rebounds — another red flag for a team expected to do nothing else if not lock down the paint.
Some might argue that has more to do with the fact that the Magic missed around 65 percent of their shots than any weakness on the glass, but Drummond's defensive rebounding percentage was around 48 percent in the 28 minutes he played.
For context, only two players in NBA history averaged 25+ minutes per game and a defensive rebound rate better than 35 percent in a season – Marcus Camby and Dennis Rodman.
Aside from missed shots and rebounds, struggles on the pick and roll have definitely hurt the team so far. The team has looked lost here and in transition defense.
Aaron Gordon has actually looked great defensively, managing to slip through screens and take advantage of his length to stifle perimeter players. Communication and decision-making will have to improve very soon if the Magic are to start winning.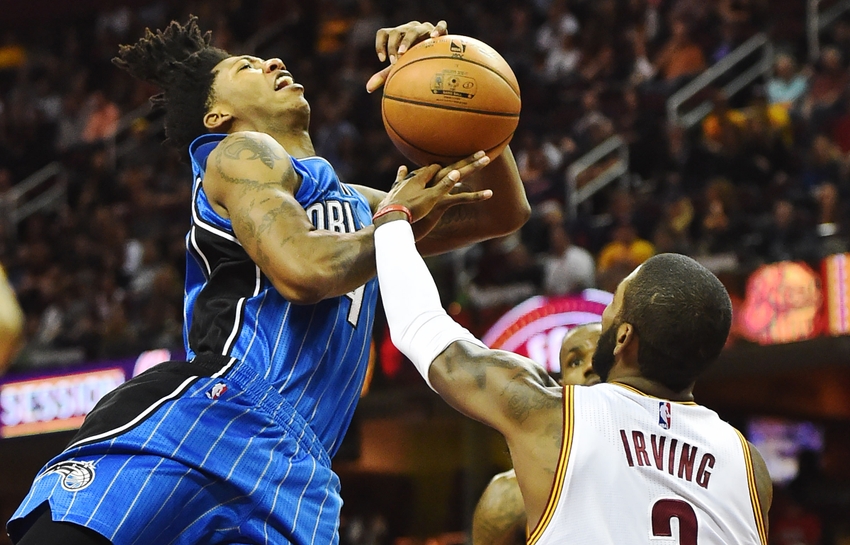 1
Cleveland
Cavaliers
3-0
Last week:
3-0 record
Last rank:
1st
28
Phoenix
Suns
0-3
Last week:
0-3 record
Last rank:
27th
29
Orlando
Magic
0-3
Last week:
0-3 record
Last rank:
22nd
There are still seven teams in the league without a victory, but Orlando's 0-3 launch stands out after two double-digit defeats to Miami and Detroit and a third only avoided, plainly speaking, because of a Cleveland let-up after the Cavs stretched their lead to 22 points. Such is the wobbly state of the Magic in these early days under Frank Vogel that Philadelphia, according to ESPN's Basketball Power Index, actually has a 47-percent shot of beating them at home Tuesday night.
30
Philadelphia
76ers
0-2
Last week:
0-2 record
Last rank:
29th
A seven-rank drop seems a bit harsh.
Attributing the Magic comeback in Cleveland simply to the Cleveland Cavaliers deciding to "take it easy" is misguided. There is not a team in the league that does not want to put their opponents away any chance they get, especially if they are vying for a championship and it is this early in the season.
The Magic hit more shots and defended the Cavaliers more effectively than they had the Pistons or Heat.
While some of that may be due to Cleveland taking advantage of a large lead to experiment with lineups and such, Serge Ibaka shooting 7 for 12 is absolutely reason for optimism given his previous performances.
1
Cleveland
Cavaliers
3-0
Last week:
3-0 record
Last rank:
2nd
29
Philadelphia
76ers
0-2
Last week:
0-2 record
Last rank:
30th
30
Orlando
Magic
0-3
Last week:
0-3 record
Last rank:
26th
Absolutely pitiful performances to start the year, the worst fears confirmed. They can't score, as they have very little offensive talent and Frank Vogel has never put together a great offensive scheme. But the defense looks slow and uninterested. I think it may take a few months before Frank Vogel gets the kind of work ethic and culture in place this team is going to need to defend at the level they have to. Until then, it's less "Magic Kingdom" and more "Magic Hazmat Zone."
"Slow and uninterested" or "confused and disorganized?"
The Magic defense is not where it needs to be, but it has more to do with players not being in the right places at the right times than it does with anyone not caring.
The Magic's most glaring defensive weakness thus far is in the paint.
They have suffered elsewhere too. But that is where it starts. They have the personnel they need to lock down the paint, but they simply have not executed.
It is simply a matter of rotations and communication – all these new players (and coach) have to figure out how to work with each other to maximize the team's potential. Once opponents cannot score in the paint at such a high clip anymore, the Magic's overall defense will start to come together.
These first three games are not that surprising. But they are a worst-case scenario. In fact, it is about as bad as it can get for the first three games of a season.
That said, the Magic have everything they could reasonably ask for to turn it around.
More from Orlando Magic Daily
This article originally appeared on