Orlando Magic facing 'must-wins' before road trip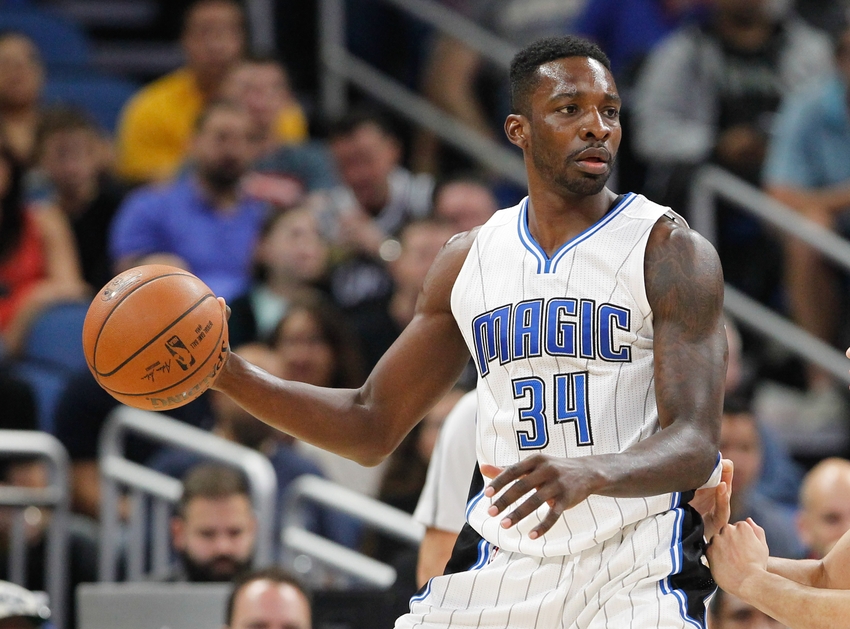 The Orlando Magic entered this three-game set hoping to bank up some wins ahead of a big road trip. They have failed to build that confidence this week.
The Orlando Magic brought in — and started — Jeff Green because of his "veteran presence." This intangible idea that someone with experience will be able to calm things down and stabilize young players with his experience and smart play.
Jeff Green's statistics since becoming a starter have been rough — 5.9 points per game and a 28.8 percent field goal percentage. Despite Frank Vogel praising his defense and his positioning in offense, essentially saying he has been a calming force for the team making sure everyone is in the right spot on both ends, Green has struggled to produce as much as everyone.
He still has an important role to play — so long as he is in the starting lineup. And his experience is still something for the Magic to draw from. He has seen a lot in the league to give the team some perspective on what it has to do to succeed.
And so he gave a stern warning after Wednesday's loss to the Phoenix Suns as the Magic had two more games at home before their first long road trip this season.
"We have to figure out a way to correct things and get better," Green said. "It's November, but these wins and losses do count. There is a lot of teams playing better. We have to get going now if we want to be in the picture in February, March and April. We have to correct things now. We can continue to say it's still early, but we have to come to a point where we have to fix it now in order for us to be there in the end. We have to go back tot he drawing board, but Friday we have to fix it. For me, that's a must win. And we must win Sunday."
There may not be such a thing as a must-win game in November. But considering a few things, the finale to this home stand before the Magic's big five-game road trip next week is vitally important. The Magic have failed to feast on one of the easier schedules in the league.
Friday night against the Washington Wizards, the Magic failed to heed this warning. They came out flat on both ends, the defense conceding points at an alarming rate for the first time in a few weeks, it seemed. The Magic fell behind by 19 points just nine minutes into the game and they were caught chasing.
Orlando gave up a 100.5 defensive rating in the first quarter and then held Washington to 93.8 the rest of the game (posting an 114.9 offensive rating in the final three quarters).
This was not the way for the Magic to treat a game like this — must-win or not. And now, the Magic may very well go winless in this three-game homestand before heading out on the road.
"It's important that we take care of home court the next two games," Nikola Vucevic said before Friday's game. "We do have a very tough road trip in front of us. It would be great for us to win the next two games, build up some momentum. It would help with our confidence. We don't want to get into a losing streak. We know those are not fun and hard to get out of."
The loss Friday puts a small wrench in those plans. As has the beginning of the season.
Despite the encouraging defensive statistics the last few weeks, the Magic have struggled to pick up wins with a relatively friendly schedule. The Magic have played just four games against teams with a winning record (the Oklahoma City Thunder game is the only win) and have a pedestrian 4-5 record at the Amway Center so far.
The upcoming road trip begins in San Antonio on Tuesday. But the trip is manageable record-wise. Only the San Antonio Spurs and Memphis Grizzlies have winning records.
Those are the first two games of the trip. Matchups with the Philadelphia 76ers, Detroit Pistons and Washington Wizards seem winnable by their record. Then again, the Magic have not proven they can count on beating anyone.
Playing the 5-12 Suns and 5-10 Wizards, though, were supposed to be opportunities to build some confidence heading into this critical road trip.
Opportunities lost. An opportunity the Magic have just one more chance to recapture — Sunday against the 6-8 Milwaukee Bucks.
Orlando Magic Grades: Washington Wizards 94, Orlando Magic 91
"Momentum is real in this league," Vogel said before Friday's game. "If you have a good offensive performance you can build on that. Within the game, I ask these guys to focus on the next play. We're not focused on what has happened up until this point. We're focused on what we can do tonight."
Vogel would not entertain thoughts about the road trip quite yet. He would not put any extra value on these games like Green did.
In any case, the Magic still need to pick up their urgency. They need to be better defending and winning on their home floor. Magic fans booed the first-quarter effort Friday, the second time early in the season fans have voiced displeasure.
The Magic can win them back though. They did Friday night. As referees sorted out the skirmish between Kelly Oubre, Jr. and Bismack Biyombo, in the midst of the Magic's comeback in the fourth quarter, fans organically chanted "Let's go Magic." The atmosphere suddenly resembled a Playoff game.
It may still be slow, and it may still be ugly, but the Magic are developing an identity and a team fans can get behind.
They just have to find a way to show it for 48 minutes. And doing that at home would be a big boost to a still skeptical fan base.
Orlando has one last chance to build momentum before this big road trip. And on the road, the team will have the chance to prove its mettle and steal some wins on the road building for a still possible (and still early) Playoff push.
More from Orlando Magic Daily
This article originally appeared on