Opinion: Should the Sacramento Kings Trade Willie Cauley-Stein?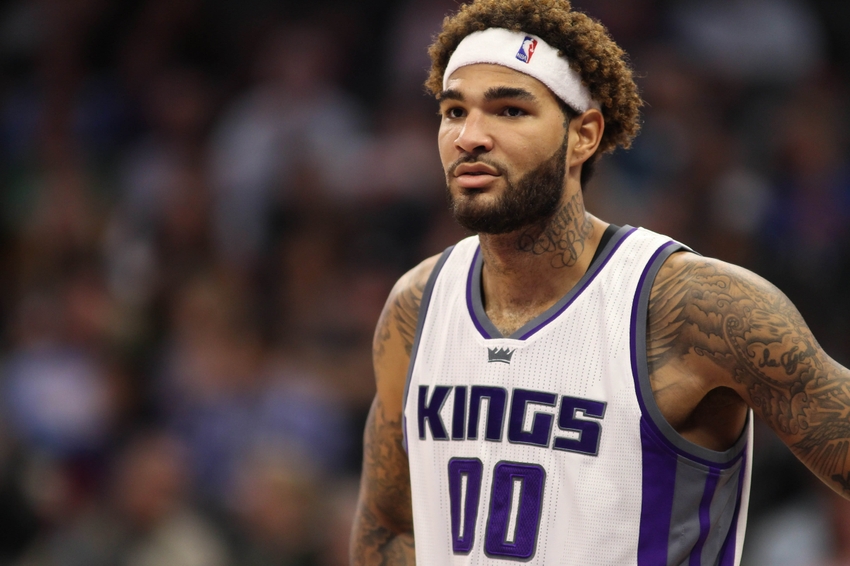 The shot has not been gold for Willie Cauley-Stein this season. In fact, nothing has been golden for the former Kentucky Wildcat in his second year in the NBA.
After ending his rookie campaign will loads of promise and optimism, Cauley-Stein has had a disappointing start to his sophomore season. So far, he is averaging 4.7 points and 1.8 rebounds per game, while only playing around 14 minutes a contest.
As a result of Cauley-Stein's subpar play, a rumor has been released stating that the Sacramento franchise is open to trading Cauley-Stein for the right deal.
So Kings fans, what are your thoughts on the idea of Cauley-Stein being traded? To express your thoughts on the issue, feel free to partake in our survey that is currently up on our Twitter account.
Should the Sacramento Kings trade Willie Cauley-Stein?

— A Royal Pain (@ARoyalPain) November 12, 2016
My Thoughts
In my opinion, the Kings shouldn't try to trade Cauley-Stein. In my opinion, it would be a grave mistake on multiple factors if they did.
The first reason why the Kings shouldn't deal Cauley-Stein is because of his potential. The man stands at around 7'0" and has the athleticism of an All-Pro wide receiver. His physical attributes give him a great chance to becoming an excellent rim-protector and rebounder one day, which I believe will eventually happen for him. He has the tools, he has the mentality/motivation, and he's only 23 years of age. Give him some time to figure it out.
The second reason why the Kings should stay committed to Cauley-Stein is to save the organization's reputation. Thomas Robinson, Jimmer Fredette, and Nik Stauskas. These players share a similarity: All were drafted by the Kings recently, and all were eventually traded by the organization.
In recent years, the Kings have been known to deal away their first-round draft picks surprisingly early. Since 2009, the Kings have only held on to two of their first-round prospects (DeMarcus Cousins and Ben McLemore).
If the Kings do decide to cut ties with Cauley-Stein, it just adds on to the notion that the Kings have little patience for young talent and will ship them away in a wink. What player would feel safe/comfortable in a franchise like that?
Conclusion
It's important to know that the news pertaining to Cauley-Stein is just a rumor for now. According to CSN Bay Area's James Ham, the Kings do plan to keep Cauley-Stein going forward.
"CSN California has learned that the Kings intend to hold onto the 23-year-old big. They regard him as one of their best defenders and they like his efficiency and energy off the bench." -James Ham
But if the Kings did in fact trade Cauley-Stein sometime this season, it would be an error on their part. Willie still a young player that showcased a ton of promise from last season, and if the coaching staff can stay committed to helping him get back on track, he should be fine.
This article originally appeared on