OKC Thunder: Power Rankings Week 3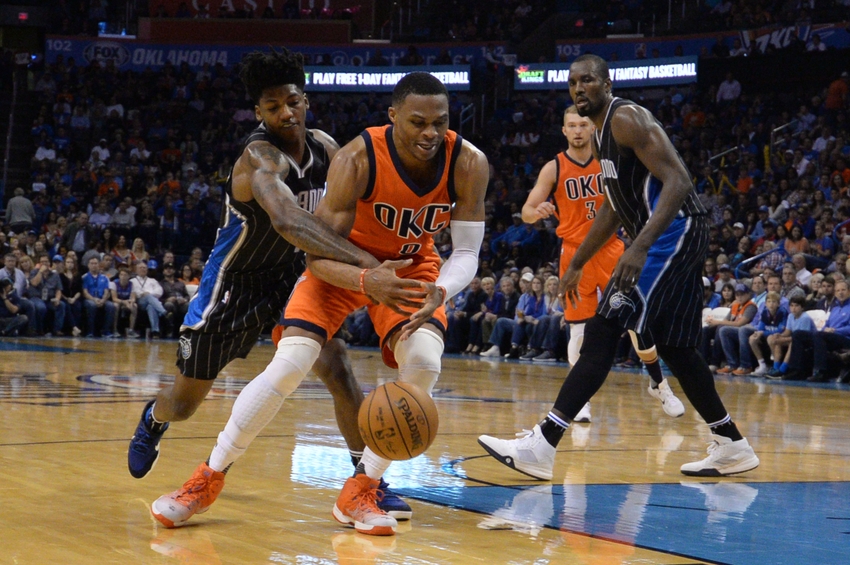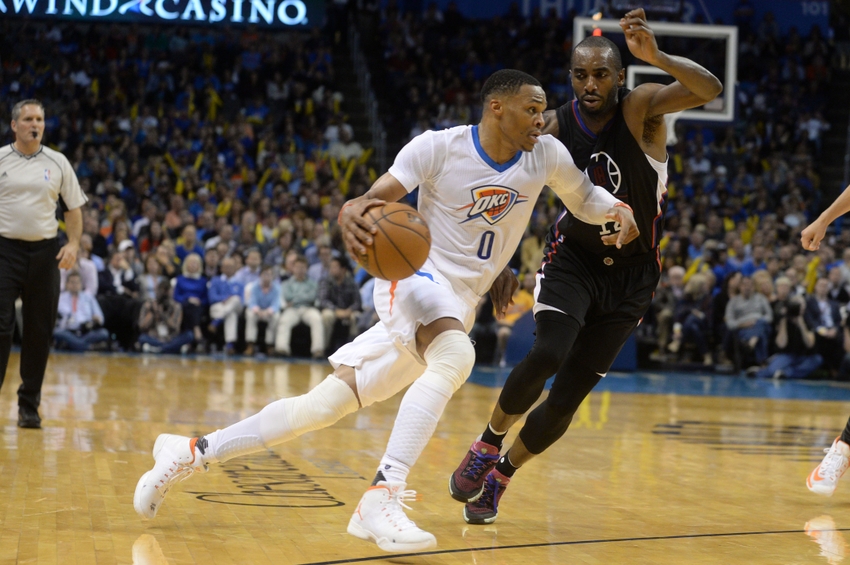 It was a rough week for the Thunder, going 1-3 including 3 straight losses at home. Their lone win coming against Miami in blowout fashion.
The week was defensible after losing to the Toronto Raptors and Los Angeles Clippers, but turned into a bad loss quickly after losing to the Orlando Magic. That loss alone was enough to cause the Thunder to drop in the rankings.
Matt Moore of CBS dropped the Thunder three spots to number eight.
Their worst loss of the season came in just under the power rankings wire, at home on Sunday night to the Magic. They're 26th in offense currently. That's going to cost them over the long run if they don't figure out some options … or make a trade.
John Schuhmann of NBA.com dropped them five spots in his rankings to number 11.
Pace: 102.2 (6) OffRtg: 100.1 (23) DefRtg: 100.6 (7) NetRtg:-0.5 (17)

The Thunder's first seven games were about offensive regression and defensive improvement. But they've scored 107 points per 100 possessions and allowed 115 over a three-game losing streak. Andre Roberson started making some threes and Russell Westbrook was 6-for-10 on clutch shots against the Clippers and Magic (putting up 41, 12 and 16 on Sunday), but that wasn't good enough, as their opponents made five of six clutch threes and Serge Ibaka beat them with a baseline jumper. With the Thunder last year, Ibaka got just two shots in the final minute with the score within three.
More from Thunderous Intentions
Marc Stein of ESPN has similar feelings and dropped the Thunder five spots to number nine.
As if the prospect of the season's first Russell Westbrook vs. James Harden showdown wasn't enticing enough, Wednesday night's reunion for both of Kevin Durant's former sidekicks comes with the bonus subplot of Angry Russ nemesis Pat Beverley trying to make it back into the Rockets' lineup in time for that one. It's another huge week for Angry Russ, who will be ushered into the Oklahoma Hall of Fame by special guest Michael Jordan on the night after his get-together with The Beard.
In basketball reference's Simple Rating System (SRS) which is a team rating that takes into account average point differential and strength of schedule has the Thunder falling to number nine having them as 4.02 points above average.
Up this week @ DET, vs. HOU, vs. BKN, vs. IND. See you back here next week.
This article originally appeared on