New York Knicks: Carmelo Anthony Stars In New Ad About His Career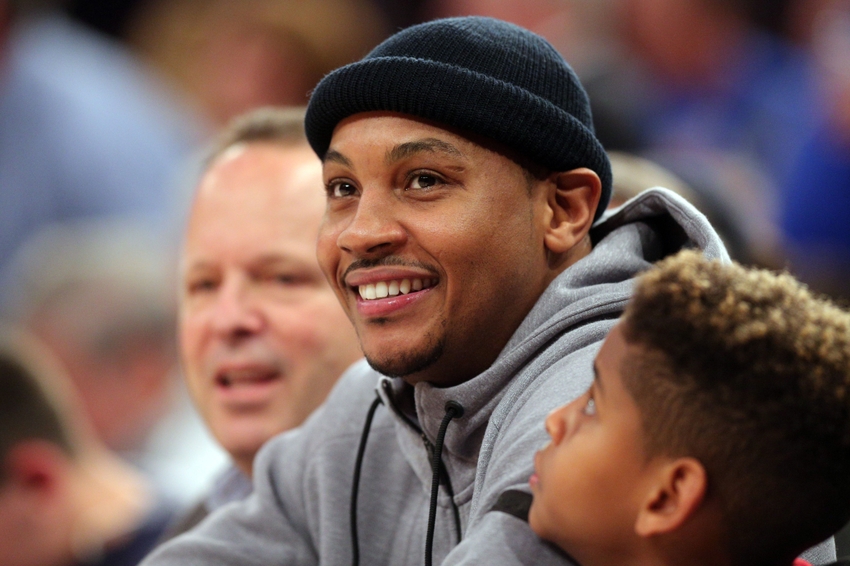 Carmelo Anthony has maintained a stance that his career won't be defined by an NBA championship. His new Foot Locker advertisement doubled down on it.
---
The New York Knicks haven't won an NBA championship since 1973. The future of the franchise may be Kristaps Porzingis, but the current leader of the push to end that drought is small forward Carmelo Anthony.
For as brilliant and decorated a player as Anthony may be, he's endured a seemingly endless supply of criticism for having never won a title.
Anthony came under fire this past summer for saying that he'd still view his career as a success if he failed to win an NBA championship. The comments followed Anthony becoming the first male basketball player to win three Olympic gold medals.
Roughly three months later, Anthony is starring in a Foot Locker advertisement addressing the criticism that he's faced.
Anthony won't hear a word of the criticism.
Anthony is a six-time All-NBA honoree with nine All-Star Game appearances and a scoring title. He's also a three-time Olympic gold medalist and a former NCAA Champion who led the Syracuse Orange to the only national title in program history.
Along with winning the 2013 scoring title, Anthony is No. 29 in NBA history in total points scored and No. 13 in career scoring average.
Anthony could crack the Top 25 on the NBA's all-time scoring list by the end of the 2016-17 regular season.
At 32 years of age, Anthony has pieced together a Hall of Fame resume and made hundreds of millions of dollars. He's been a vocal leader in the push for social equality and a philanthropist in both the local and international communities.
As a man and an athlete, Anthony has achieved enough to last a lifetime.
Whether or not he wins an NBA championship, Anthony will view his career as a success.
This article originally appeared on