New York Knicks: Carmelo Anthony, Phil Jackson Clear The Air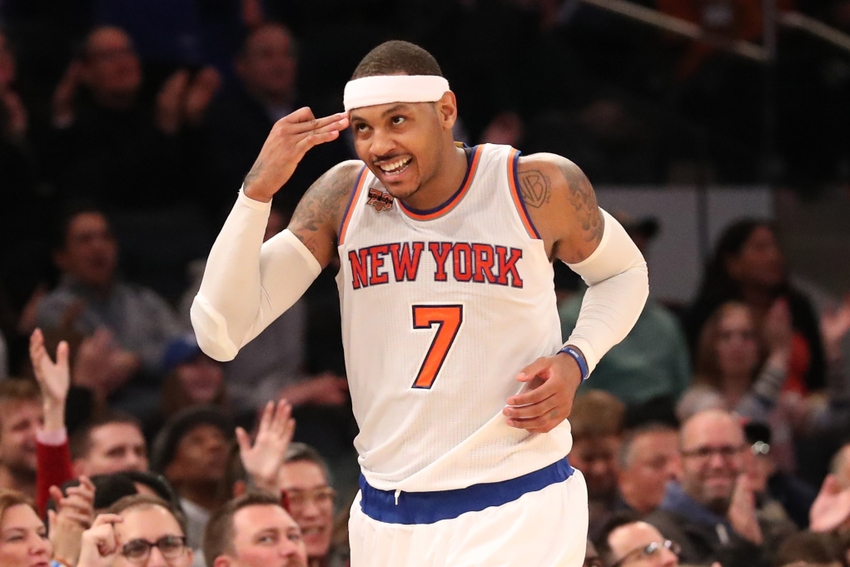 New York Knicks team president Phil Jackson spoke with Carmelo Anthony to clear the air following their recent and public issues.
---
The New York Knicks are 13-10 overall, 9-4 at home, and 4-6 on the road. This is the latest in a season that New York has been three games above .500 since 2012-13, when the Knicks won 54 games and the Atlantic Division.
For as successful as the Knicks have been through 23 games, all anyone seems to be talking about is the apparent rift between Phil Jackson and Carmelo Anthony.
Jackson recently discussed Anthony's strengths and weaknesses during an appearance on CBS Sports Network television program "We Need To Talk." Anthony responded by stating that Jackson's negativity created a black cloud over the organization.
Per Ramona Shelburne and Ian Begley of ESPN, Anthony explained what upset him about Jackson's comments.
"That was my question, was just, 'Why?' Regardless of what was the context of the interview or conversation, just why? …. Why, every time, do I come up?" Anthony asked. "He explained that. It's been behind me for two days. There's no reason to keep harping on it."
Thankfully, Anthony and Jackson had a productive conversation about the issue on Saturday, December 10.
"We talked. We had a conversation this morning. He said his piece. I said my piece. Two men spoke," Anthony said. "There's not many amends to be made. From my standpoint, there's no problems, there's no issues."
Anthony, Jackson, and the Knicks are ready to move on from this odd week.
Lost in the commotion is the intriguing reality that Jackson has built a postseason-caliber team and Anthony is leading it to early success. Since beginning the season at 3-6, the Knicks have gone 10-4.
There's still a considerable amount of room for improvement, but New York has won five of its past six games.
That includes Friday's 103-100 victory over the Sacramento Kings, during which Anthony scored 33 points.
Anthony and Jackson may have been at temporary odds, but they've worked together to make New York relevant again. There's still a long way to go before a postseason berth is secured, but Jackson has built the roster and Anthony is leading it.
From that perspective, the relationship between the team president and the franchise player is flourishing.
Here's hoping Anthony and Jackson can maintain open lines of communication.
This article originally appeared on