New Orleans Pelicans: For The Sake Of Anthony Davis, They Need To Make A Trade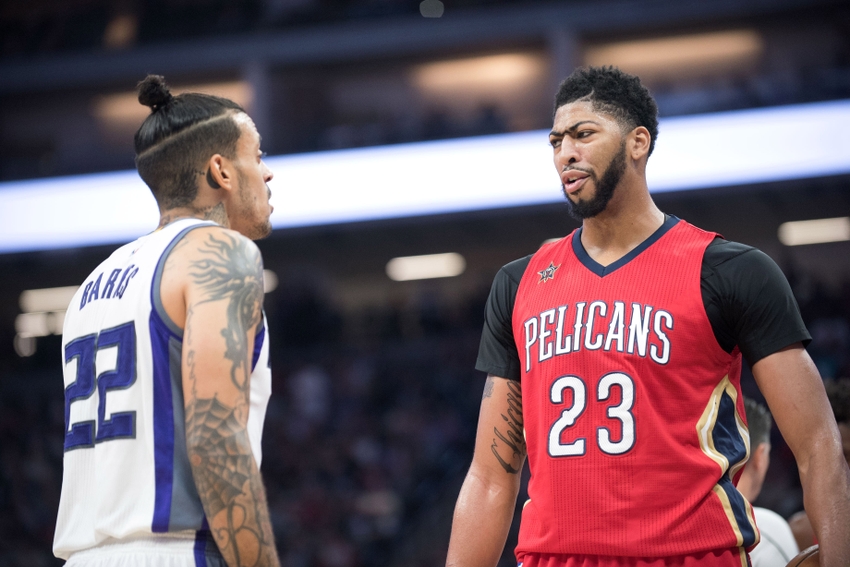 Through the first two weeks of the NBA season, the underachieving New Orleans Pelicans need to make a move to bring in help for Anthony Davis
The young 2016-17 season has had a lot of talking points, but one of the most under-looked issues is that of the New Orleans Pelicans' progression.
Davis' monster performances
They've played through nine games and have managed to lose all but one of their first few contests, which is something of a mystery considering Anthony Davis has been exploding when he steps foot on the basketball court.
He's currently averaging 30.9 points per game, one of his best starts to a season yet.
In the first game of the season, Davis managed to score 50 points in a five point loss to the Denver Nuggets. He would follow that performance with a 45 point outing in an eight point loss to the Golden State Warriors.
He's had three 30+ point performances since those first two games, and the Pelicans are still only at one win two weeks into the season. So just how is it the Pelicans are missing out?
Supporting cast
As of right now, Jrue Holiday (though is expected to make his debut later this week) and Tyreke Evans haven't played, and that's one of the biggest factors for this team's struggles.
Alvin Gentry is relying on Langston Galloway and Tim Frazier for facilitation, and only the latter has truly lived up to the task. Frazier has managed to average around 12 points per game through the first nine contests, paired with seven or so assists.
He's no Holiday, but Frazier is definitely the least of the Pelicans' concerns at this point.
Buddy Hield was a solid scorer in college, he has trended in the direction of being an amazing shooting-guard for years. He just hasn't adapted to the structure of the NBA this early, it seems. Hield's coming off the bench at the moment, as E'Twaun Moore has taken the helm, so his production isn't extremely surprising as he's averaging 9.4 points per game in 21.3 minutes.
Shooting 33.7 percent from the field, however, is where Hield's value becomes concerning. The Pelicans acquiring Archie Goodwin might be a smart move given the circumstances.
The other issue rests at small-forward, where the starting Solomon Hill is only averaging 5.3 points per game in 26.5 minutes. Dante Cunningham is only slightly better with 6.1 points per game coming off the bench.
Evans managed to score 15.2 points per game last season while also handling some distribution as a starter, something that is surely missed by the Pelicans at this point.
This lack of offense is what's hurting the New Orleans Pelicans in the long-run. Three players average double-digit scoring numbers, two of which average below 15 points per game.
It's becoming evident just how desperately the Pelicans need a change, and Holiday and Evans need to make a return soon to turn the team around. Davis is stuck in situation where he has to have 50 points performances just to keep his team from being blown out at this point, and that issue can only be resolved from an Evans/Holiday return.
The only other solution would be for the New Orleans Pelicans' front office to hit the phones and see what trading they can do.
More from Sir Charles In Charge
This article originally appeared on