New Orleans Pelicans: Cheick Diallo and Langston Galloway working and improving under trainer Drew Hanlen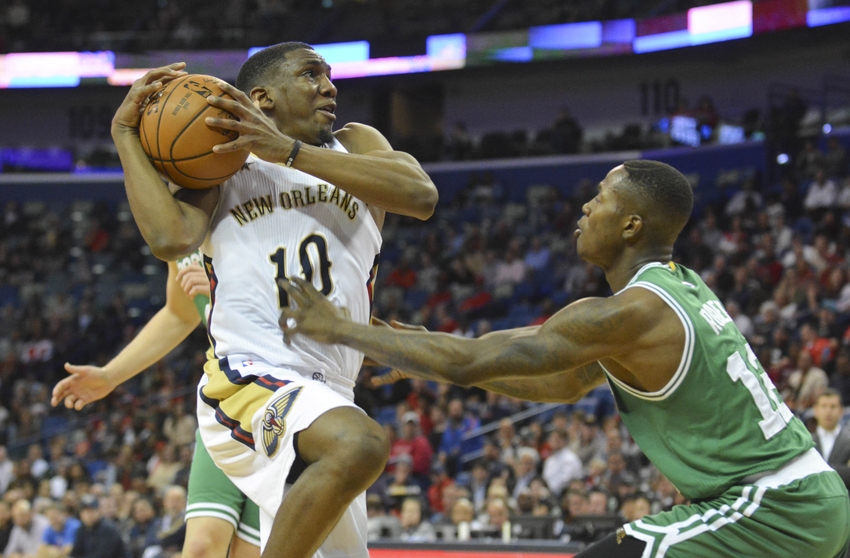 Watch as trainer Drew Hanlen works with New Orleans Pelicans players Cheick Diallo and Langston Galloway in Whistle Sports' new"Unseen Hours" miniseries.
Drew Hanlen is a former Belmont basketball starter who helped lead the team to consecutive NCAA Tournament berths in 2011 and 2012. He is also the founder of Pure Sweat Basketball, a training company that counts Bradley Beal, Jordan Clarkson, and Dwight Howard among its full-time clients, as well as many others like Langston Galloway and Chieck Diallo of the New Orleans Pelicans, as part-time projects.
This year, he has been working with global sports media company Whistle Sports in an online miniseries called "Unseen Hours" that documents the sessions Hanlen puts together with current NBA players. Over the past month, Whistle Sports has released episodes charting the progress of Diallo and Galloway.
For Diallo, it was always the offense that would need work. After failing to make earn minutes under Kansas coach Bill Self last year as a freshman, Diallo fell to the second round of the NBA Draft, into the hands of the New Orleans Pelicans. The road ahead was clear: Find out what worked on offense from a bundle of unproven skills. Among them were an unreliable and hiccuped jumper, undeveloped post skills, and a dynamite rim-running arsenal.
The focus of Diallo's work with Hanlen appears to be footwork, a logical starting point for any undeveloped big man. From what we can see in the video, the work looks to be going well. At around the 2:03 mark, Diallo spins between two trainers and dunks the ball as he lands. That sort of breathtaking, athletic finishing ability is what the Pelicans hope the current NBA D-League assignee can provide in time.
Langston Galloway is at a different point in his progression than Cheick Diallo, and his workouts accentuate that. Watching this episode of "Unseen Hours" makes Galloway's recent explosion off the bench understandable. He notes a balance as his biggest flaw, and takes to dribbling and leaping drills in order to improve.
At 1:11 in the video above, we see Galloway nail the juke move Hanlen is working on. But the one at 2:12 is much more impressive; it's that kind of dribble move in motion toward the hoop that makes players like James Harden or Kevin Durant impossible to guard in the paint. Catching a defender off balance is a surefire way to score or get to the free-throw line. Galloway is becoming more well-rounded.
It's always great to see the small market New Orleans Pelicans in the national spotlight. Seeing them in action on the practice court is even more exciting. Considering the improvements that fellow Hanlen clients like Beal, Clarkson, and Zach LaVine have made in recent seasons, there's reason to believe that excitement will continue as Galloway and Diallo improve.
This article originally appeared on