NBA Rumors: The Philadelphia 76ers Will Trade Nerlens Noel…Eventually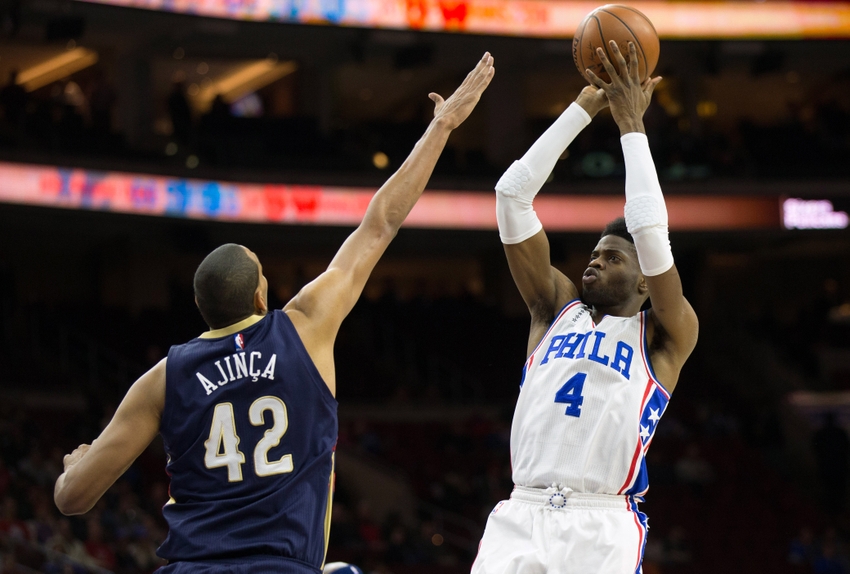 NBA Rumors: The Philadelphia 76ers will reportedly trade Nerlens Noel, who's expected to return from injury soon, eventually
Nerlens Noel doesn't want to be in Philadelphia, and I'm not so sure that the Sixers want him either. With the expectation that he's going to return to the active roster in a few weeks, that could prove to be one interesting, awkward situation.
One that needs to be resolves as soon as possible.
The dilemma here, is that the Sixers have three starting caliber centers on their roster – Jahlil Okafor, Joel Embiid and Noel. One will have to be traded sooner rather than later. While many thought the Sixers would rather move Okafor over Noel, it seems like the most likely outcome in this situation is that a change of scenery is coming for the former Kentucky Wildcat.
And, according to ESPN's Marc Stein, the Sixers will "eventually" accommodate Noel's desire to move on from the Philadelphia 76ers. Question is, when is "eventually"?
[via ESPN]

Nothing has changed here. Noel has yet to appear in a game this season after electing to undergo arthroscopic knee surgery last month, but word is he'd still prefer to be shipped to a new address with so many big men to battle for playing time in Philly. Count on the Sixers to accommodate him eventually.
I don't think anyone would be surprised if the Sixers traded him as soon as he proves that he's healthy again, which is important to boost his trade value once again.
Or, the Sixers could wait (and roll the dice) and not move him until the summer. However, that's where it gets tricky. Noel becomes a restricted free agent after the season.
Problem is, should the Sixers move Noel without making sure that Joel Embiid can remain healthy for an entire season? That's where it gets tricky. Injuries have decimated the Sixers' rebuild. One wrong move could set this team back another five years – as can a premature trade.
More from Sir Charles In Charge
This article originally appeared on