NBA Rumors: Suns Holding Off On Trading Brandon Knight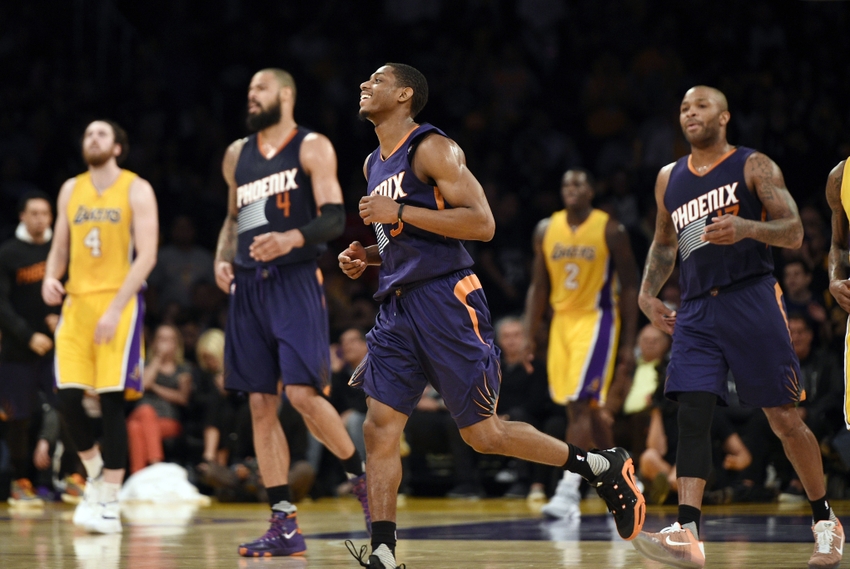 NBA Rumors: For at least the next couple of months, the Phoenix Suns are holding off on trading Brandon Knight
The Phoenix Suns may continue to deny it for the next few weeks, but the prevailing thought around the league tends to agree that the Suns will eventually – before the NBA Trade Deadline – move Brandon Knight.
According to ESPN's Marc Stein, the Suns want to hold off on trading Knight for a couple months before determining if they will trade him or not.
Still, the belief is that he will be moved at, or before, the trade deadline.
[via ESPN]

Suns general manager Ryan McDonough recently went on the Burns & Gambo radio show in Phoenix and proclaimed (A) that he isn't actively trying to trade Knight and (B) that he'd prefer to take at least two months to evaluate his team before seriously considering trades. None of that, however, has stopped interested rivals from believing that the struggling Knight — who started two games this week with TJ Warren out but mostly comes off the bench for the Suns — will be made available.
Knight was originally acquired by the Suns two seasons ago at the NBA Trade Deadline in a flurry of deals that say Goran Dragic moved to the Miami Heat, Isaiah Thomas sent to the Boston Celtics and Knight land in Phoenix.
During his first full season with the Suns (last season), Knight averaged a career-high 20 points, five assists and four rebounds. However, a lot of that has to do with the fact that Eric Bledsoe, the team's starting point guard, was sidelined for much of the season.
This season, Knight has found himself off to a rough start. He's only averaging 13 points and three assists in only 25 minutes per game. Still, at only 24 years of age, Knight should still be viewed as a valuable asset.
Question is, what would the Phoenix Suns be asking in exchange? A lot would be my best guess.
More from Sir Charles In Charge
This article originally appeared on