NBA Rumors: Hornets' Marvin Williams Suffers Bone Bruise; Out Indefinitely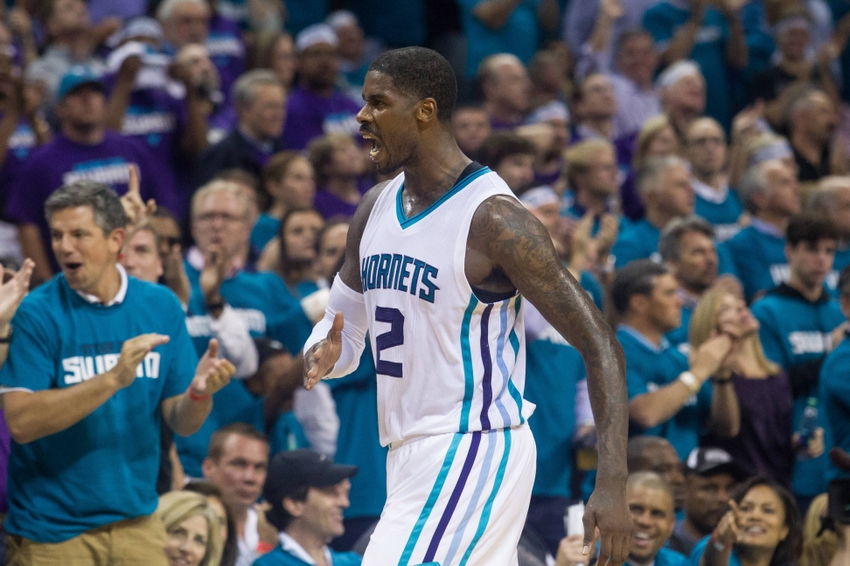 NBA Rumors: Charlotte Hornets forward Marvin Williams has suffered a bone bruise in his left knee
The Charlotte Hornets will have to survive life without Marvin Williams for at least a week. After suffering an injury against the New York Knicks, it was determined that he is battling a bone bruise in his left knee.
The good news is that the MRI revealed that Williams had not suffered any structural damage in his knee.
Charlotte announced Saturday that Williams will miss at least one week.
More from Sir Charles In Charge
Charlotte Hornets forward Marvin Williams is expected to miss about a week after an MRI revealed a bone bruise in his left knee. The team said Saturday that an MRI showed no structural damage.

Williams sat out Saturday night against the New York Knicks. He was hurt in the third quarter of the Hornets' game at New York on Friday night. Coach Steve Clifford said Williams "is our most physical guy, so we have to step up and do better with those things and if we do, then we can get back to playing good again."
Frank Kaminsky will likely take on the starting role for the Hornets in Williams' absence. Though, despite everything that Kaminsky can offer, he isn't as versatile as Williams (even though Williams has gotten off to a rough start this season).
Williams gave the Hornets options on both the offensive and defensive end; he had the ability to play both the small and power forward positions.
During the last two seasons, Williams has started every game he's played in for the Hornets. This season, he's averaging 10 points and six rebounds per game in 28 minutes.
Williams did not play in the team's second night of a back-to-back against the New York Knicks Saturday night. Williams will likely miss at least the team's next four games.
This article originally appeared on