NBA rookies do their best LeBron, Kobe, Harden impressions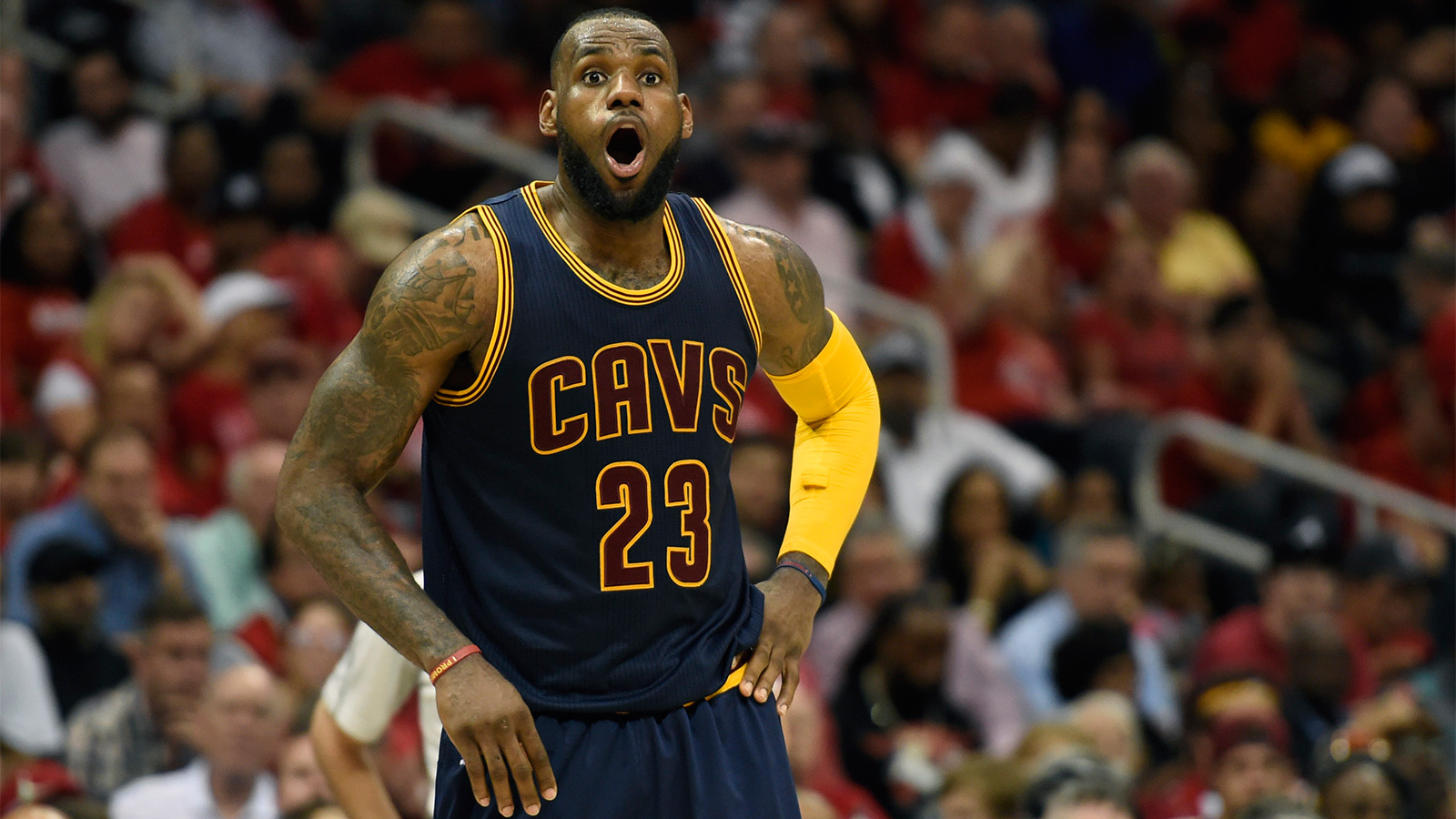 Thanks to a certain Twitter user, NBA impressions are all the rage right now. And the acting bug bit the incoming rookie class at Saturday's 2015 NBA rookie photo shoot, as they picked names out of a hat and busted out impressions of LeBron James, Kobe Bryant, James Harden, Allen Iverson and even Kentucky coach John Calipari.
First up were the Harden renditions, which seemed to stump Sacramento Kings big man Willie Cauley-Stein at first — and prompted Utah Jazz rookie Trey Lyles to quip, "Do you watch basketball?" Cauley-Stein responded with a Harden-esque stepback that was definitely a travel. Then it was Los Angeles Lakers point guard D'Angelo Russell's turn. He set the standard with his mimicry of Harden's drives to the rim, which was the route Charlotte Hornets rookie Frank Kaminsky went as well.
Then it was Lyles' turn to pass the mic and get in on the impression game. He summoned his best Iverson, waving off imaginary teammates and defenders for an iso with extreme prejudice before rocking them to sleep with an exaggerated dribble and head-fake in the lane.
Swaggy P got his turn in the spotlight next — sort of — with impressions from Washington Wizards rookie Kelly Oubre and another instance of Kaminsky. Kudos to Oubre, whose hair made his version all the more authentic.
Sleeper pick for best performance goes to Boston Celtics rookie R.J. Hunter, who crawled a third of the width of the court on his belly to hustle after a loose ball and call timeout. Yes, he was Matthew Dellavedova. And yes, it was amazing. Fortunately, no one was hurt by the Hunter-vedova.
A few rookies came after the King, too. Philadelphia 76ers center Jahlil Okafor and Houston Rockets wing Sam Dekker went with James' press, chest-pound, yell celebration. So too did Kaminsky, back for more, although his version was something like a robotic James come to life. Denver Nuggets point guard Emmanuel Mudiay went with more of an old-man type of James, slowly walking up the sideline then launching an awkward jumper.
Oklahoma City Thunder rookie Dakari Johnson did some letter rearranging with his first name and pulled off an okay Dirk Nowitzki. Ditto for New York Knicks 7-footer Kristaps Porzingis, followed by one last Nowitzki impression from Dekker.
The culmination of everything was Russell taking a turn as his new future Hall of Fame teammate, Bryant. The rookie displayed some "great" footwork, switching his pivot foot about a half-dozen times, before launching a fadeaway jumper with his momentum carrying him to the corner. You know, typical Bryant stuff.
For dessert, Lyles had to give a coach a bit of ribbing. So he did Coach Cal yelling at Trey Lyles, in an admirable display of self-awareness.
It's all fun and games until the rookies have to match up against the veterans come late October. Then, there will be vengeance.
(h/t SB Nation)