NBA executive: Case can be made for Lakers picking D'Angelo Russell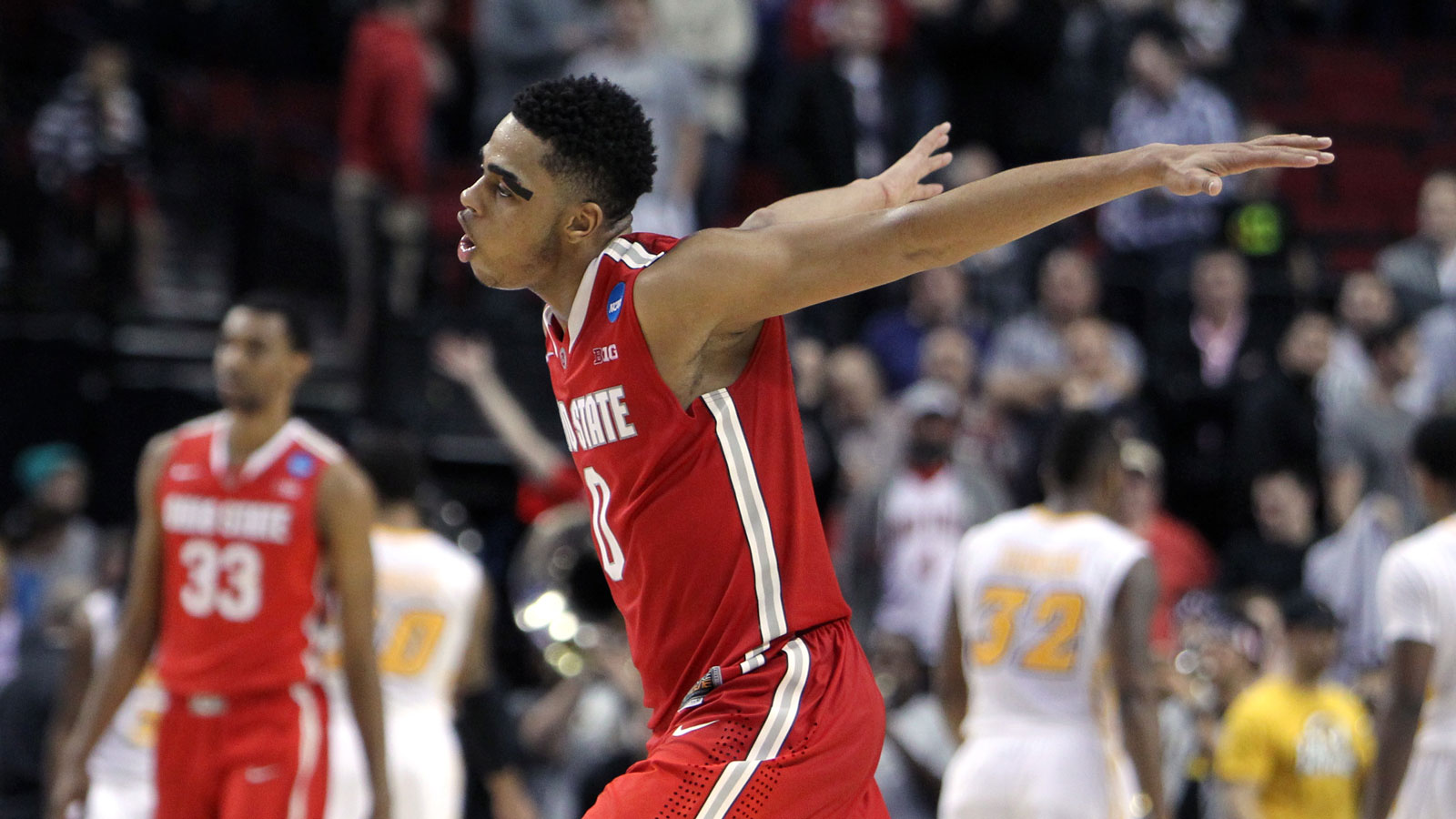 With every passing day, reports indicate that there are more options than one might suspect for the Los Angeles Lakers with the No. 2 overall pick. And the name that keeps coming up, leapfrogging Jahlil Okafor and Karl-Anthony Towns, is that of Ohio State's D'Angelo Russell.
The Lakers appear interested in the Buckeyes guard, as they met with Russell over dinner this past weekend. But would it really make sense for Los Angeles to pass on one of the two potential franchise big men in this draft? Really, in the city where Shaquille O'Neal and Kareem Abdul-Jabbar reigned?
According to NBA.com's Scott Howard-Cooper, there is indeed a logical case to be made for Russell as the second overall pick. In fact, one NBA executive would take it a step further if he were the Minnesota Timberwolves:
"There is such a logical case, in fact, that front offices outside Los Angeles buy the premise without hesitation. Russell is considered that good — 'I would take him No. 1,' said an executive with a team that isn't picking high enough to be impacted by the top five being shuffled — and the Lakers have that unique of circumstances."
The variable here is Julius Randle. If the Wolves select Towns, the better defensive prospect by most estimates of the top two bigs in this year's draft, Okafor's offensive game could be redundant with Randle's. Both are at their best in the post, and though they don't play the same position, a Randle-Okafor frontline would little space on offense unless the Lakers surrounded the two bigs with absolute elite shooting. And that's not a luxury Los Angeles has right now.
That opens the door for the Lakers to take a guard, and Russell could be the best of the bunch. But nothing is set in stone with the draft still weeks away. Take this train of thought for what it is: An indication that Los Angeles has choices with the second overall pick.
(h/t NBA.com)
Photo Credit: Craig Mitchelldyer/AP