Myles Turner Looking To Take A Leadership Role for the Indiana Pacers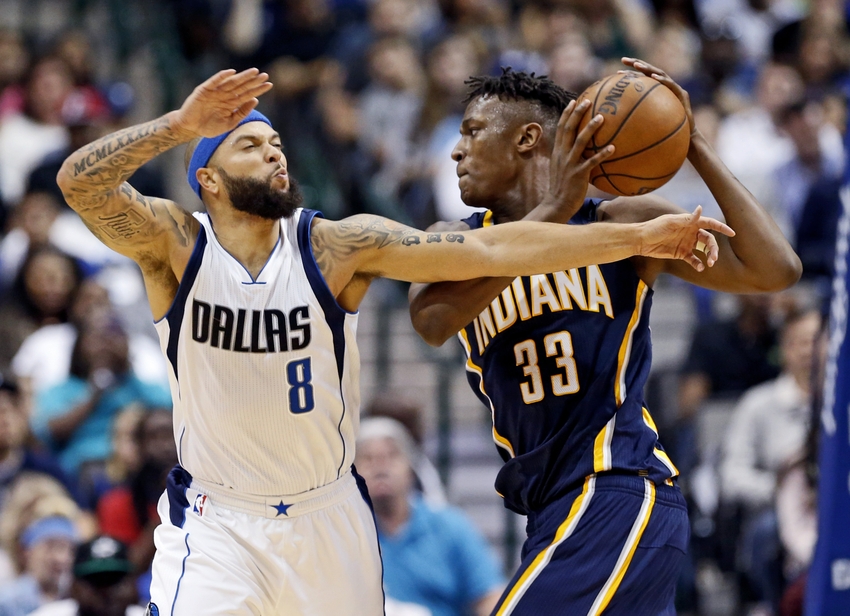 Myles Turner told the Dan Dakich Show that he sees himself as a leader for the Indiana Pacers in the future.
Myles Turner has been busy this summer, but the Indiana Pacers center is now ready for his much-anticipated second season.
One of Turner's goals going forward is to be a leader on this team, and considering Paul George is the only player who's been on the roster for more than three years, it isn't as if anyone else can make a claim to tenure, either.
When Turner talked to the Dan Dakich Show last week, the 20-year old Texan highlighted leadership as one of the areas he wanted to grow in.
"We have a team full of vets, and I'm one of the young guys on the team, but I know one day I'm hoping to be that leader, that mentor," Turner said.
More from 8 Points, 9 Seconds
This isn't the first time Turner has mentioned wanting to be a leader either. It is clear the young man knows he's only a second-year player but also knows where he wants to go in his career as well.
While older players like Monta Ellis and Jeff Teague carry some sway on this Pacers team, there isn't a player in a David West-like leadership role at the moment. At least that's the way it appears to an outside observer.
In the interview, Turner also said one of the things he learned in his first year in the NBA was how the physicality and experience of other players plays a role in the game. He said he wasn't trying to throw around any conspiracy theories, but that he saw how veterans were able to work the officials in ways he knew he couldn't.
He acknowledged that you have to earn your stripes as a younger player and eventually you'll get those calls when you earn the NBA's collective respect.
Turner continues to sound like he's going to be a cornerstone of the Pacers' future with comments like this. He's savvy for a 20-year-old NBA player and has been a sponge for information and experience wherever he goes.
It is easy to say you want to be a leader, but Turner seems aware of where he stands now and how he can earn the respect of his teammates and the rest of the league.
This article originally appeared on