Milwaukee Bucks Twitter Mailbag: Are The Bucks Good?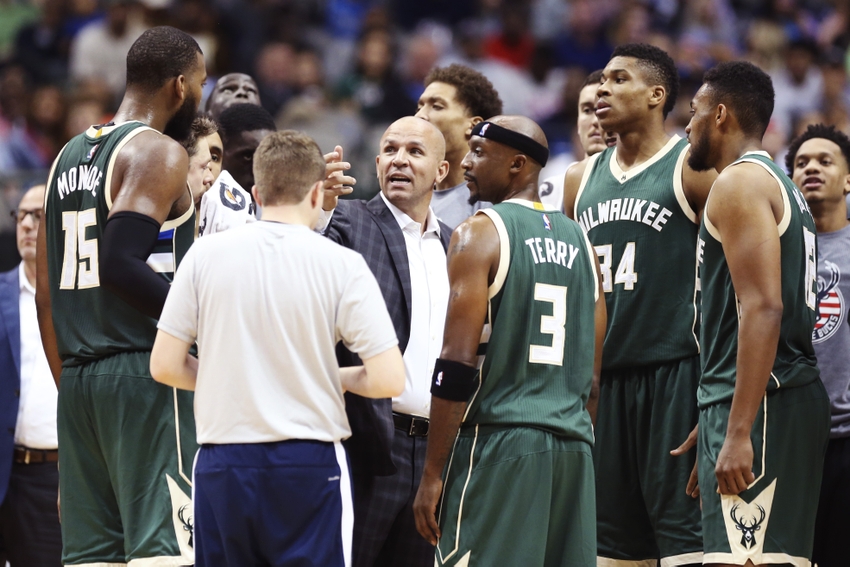 In our latest Milwaukee Bucks Twitter Mailbag, Tim Wray addresses whether the Bucks are a good team, award predictions and more.
After a brief absence, the Milwaukee Bucks Twitter Mailbag is back!
As we've done in the past, this weekly mailbag post will run in addition to the one featured on the Win in 6 Podcast in order to connect even further with the Behind the Buck Pass readership.
This week, on an uncharacteristically quiet night for Bucks Twitter, we opened the floor to all your best Bucks questions, hot takes, predictions and even Jason Kidd conspiracy theories for those of you that are so inclined.
If you happened to miss out this week and have a burning Bucks question, be sure to follow @BehindTheBucks on Twitter to keep an eye out for the Win in 6 Podcast mailbag on Sunday's or to submit questions for this write-up on either Thursday or Friday nights.
Now, let's get to the questions!
Firstly, I'm going to assume here that Alex is referring to the Bucks promising 11-9 start to the season.
To this, I'm not sure whether I'm ready to commit to saying that the Bucks are a 'good' (playoff) team yet, but so far they are certainly exceeding the expectations (36-46) I had heading into the season without Khris Middleton.
The Bucks have had some great (Wins over the Cavs, Grizzlies and Blazers) and some not so great (Losses to the Heat, Mavs and Pelicans) performances so far, but It's important to note that they have had a very friendly, home-heavy schedule, so their performance over the next month, largely on the road against tougher opposition, will say a lot about exactly where this team is at, for better or worse.
At this point, it looks like the Bucks will go as far as Giannis (and co) takes them. (Which is hopefully the playoffs, but we'll see.)
Jason Kidd winning the NBA Coach of the Year Award would be incredible, mostly because that means the Bucks would have likely won over 50 games and are heading into the first round of the playoffs with home-court advantage. Could it happen? Never say never.
Even after just a quarter of the regular season, Joel Embiid already has the Rookie of the Year Award all but unanimously locked up. Saying that, if Embiid was out injured for another year and didn't debut until next season, Malcolm Brogdon would be in serious contention for Rookie of the Year with guys like Dario Saric, Jamal Murray and Brandon Ingram, who have been some of the better rookies so far.
Through the first 20 games, Brogdon has been nothing short of exceptional. He's found his range and is now shooting 42.9% from behind the arc, throwing 2.55 assists for every turnover and has generally played solid perimeter defense. He doesn't look like a rookie out on the floor and I don't think it's too much of a stretch to say that he's been the best player we've seen to this point from the 2016 NBA Draft, which is incredible considering that he was selected in the second round with the 36th pick.
I have no doubt that Giannis will figure into the MVP conversation at some point, either this year or for the next five to ten, but if we're looking specifically at 2016-17, after finishing third in the Most Improved Player Award voting last year, Giannis is definitely the early front runner (with a huge lead) this season ahead of guys like George Hill, Julius Randle, T.J. Warren and others.
Also, Giannis should be considered a serious contender for the Defensive Player of the Year Award too. Currently, he is on track to become one of only four players in NBA history to average over two blocks and two steals per game for an entire season (David Robinson, Hakeem Olajuwon and Gerald Wallace). The Greek Freak is also the only player in the NBA who ranks in the top five for blocks (4th), steals (3rd) and defensive rating (4th). The Bucks' record may hurt his case at the end of the season against guys like Kawhi Leonard and Draymond Green, but I fully expect Giannis' name to be in the conversation.
If we're going to be able to 'convince' the media voters that Jabari Parker should win the Defensive Player of the Year Award, I think we might need to burn all @JabarisJournal evidence first.
Well, I don't know about you, but this is an easy one for me.
Only one of these men has a ring.
Don't forget 'coaching consultant' Kevin Garnett, he might very well be a genius too!
The John Hammond statue has to stand next to the 'Bronze Fonz' in downtown Milwaukee.
Maybe not this season, or the next, but I have Giannis dethroning King James penciled in for the 2019 Eastern Conference Finals.
It has to be "Snellavedova", right?
@Mehtastic got into the spirit and even wrote us some lyrics…
Thanks for all of the great questions, everybody! Don't forget to shoot us a tweet @BehindTheBucks to have your queries answered on next week's Milwaukee Bucks Twitter Mailbag.
This article originally appeared on