Milwaukee Bucks: Locking Up Giannis Antetokounmpo Was A Necessary Move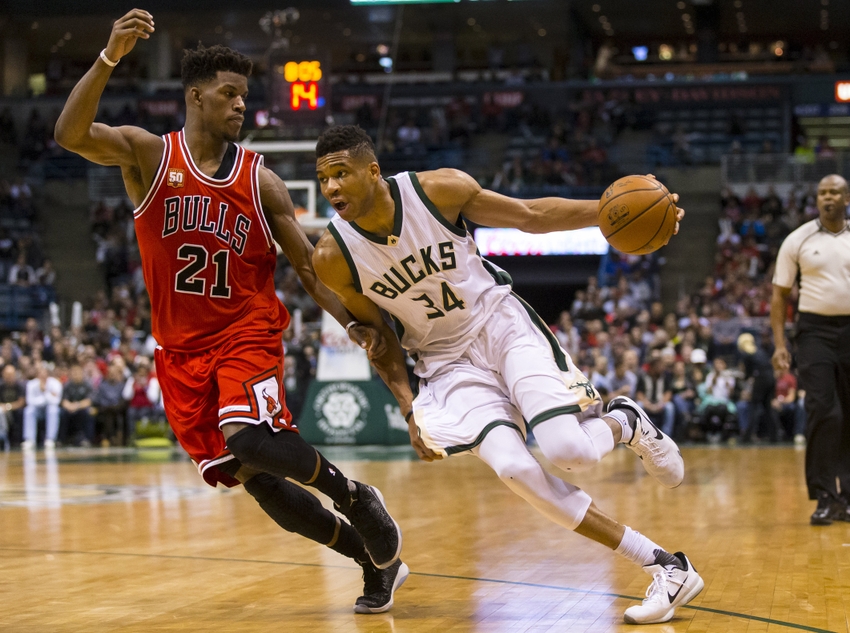 No In-Editor Preview for SI Videos
Video Details
ID: 5132179047001
Source: SI
The Milwaukee Bucks extend Giannis Antetokounmpo to a four-year, $100 million contract, which is exactly what he deserved
Giannis Antetokounmpo and the Milwaukee Bucks have agreed to a four-year, $100 million contract extension. Antetokounmpo, the 15th pick in the 2013 draft is coming off his best season of his young three-year career.
The Greek Freak was an absolute stat filler during the 2015-16 season, averaging nearly 17 points, eight rebounds, four assists, 1.5 blocks and a steal per game. He also posted a 18.8 PER during his breakout season.
Along with his big presence on the defensive end of the court, Giannis continued his development on the offensive end as he slowly became the primary ball-handler towards the end of the year.
More from Sir Charles In Charge
In the words of his head coach, Jason Kidd, Giannis is referred to as the team's hybrid point guard.
General Manager John Hammond was able to sign Giannis to a less than max deal, with the hopes of keeping the young Milwaukee Bucks core together for the future.
The Bucks did sign free agents Matthew Dellavedova and Jason Terry in the offseason, which could mean Antetokounmpo might spend time off the ball more frequently, but it is no secret that the Bucks offense opened up and improved later in the season with the 21-year-old running the point.
The extension comes just after the Portland Trail Blazers extended fellow 2013 draft pick C.J. McCollum (to a max deal). Both have become the prizes of the weak 2013 draft class and both would of been highly sought after free agents next summer prior to their extensions.
The next step for Giannis and the Bucks is to put some tally marks in the win column. With one playoff appearance and two disappointing seasons in the short career of The Greek Freak, now the question is if this core ready to win and climb the Eastern Conference Ranks.
Giannis Antetokounmpo along with Jabari Parker, Khris Middleton, Thon Maker and a really young, but potential filled roster, the Milwaukee Bucks are set up for making a run for years to come. Locking up Giannis was the first big step.
This article originally appeared on