Milwaukee Bucks: It's Time to Trade John Henson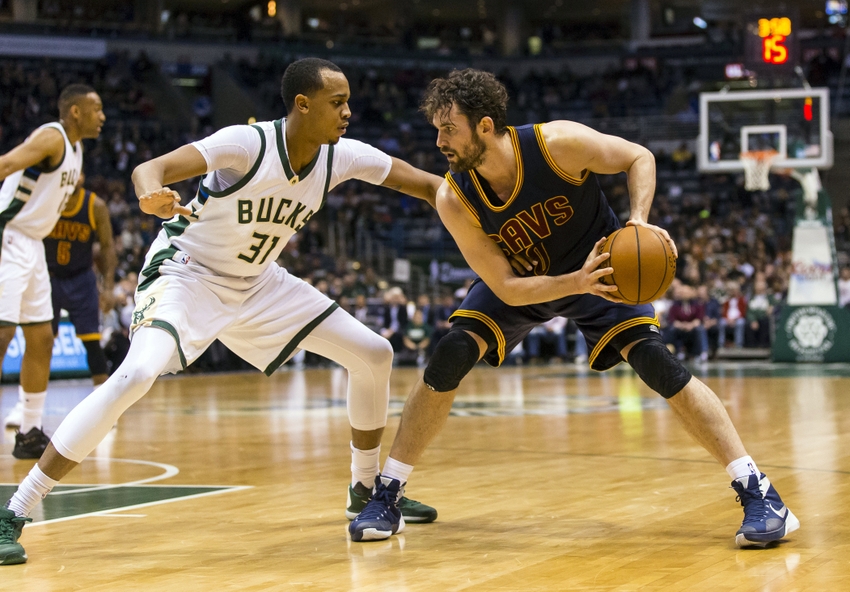 Since the All-Star break last season, the worst known secret in the NBA has been the Bucks shopping Greg Monroe. However, could they be looking to trade the wrong center?
It is an understatement to say that the Milwaukee Bucks have a logjam in the frontcourt. This problem is especially apparent at the center position. The three centers on the roster are Greg Monroe, Miles Plumlee, and John Henson, and they are the three highest paid active players on the roster (get well soon Khris Middleton).
Unless Jason Kidd loses his mind, at least one of these centers is going to be on the bench at all times. Miles Plumlee should be the starter on the team, and his new contract all but assures his spot. The seemingly un-tradeable Greg Monroe should be an efficient bench scorer. But where does that leave John Henson?
Since being selected with the 14th overall pick in 2012, Henson has never earned himself a starting role on the Bucks. That speaks volumes about a player who once had Zaza Pachulia ahead of him on the depth chart.
However, that doesn't mean Henson isn't talented. Per 36 minutes, Henson has career averages of 3.0 blocks and 9.8 rebounds per game which would be among the league's best. Henson is a very capable defensive center who can also finish lobs, but playing time is going to be hard to find for the veteran. Could he possibly find playing time at power forward?
John Henson came in to the league playing the four, but it would be hard for him to find time there now. Jabari Parker is the starter and should see significant time a game with his young legs.
Plus Mirza Teletovic should be the number two power forward because of his dead-eye three-point shooting.
Even Thon Maker could see time at the four before Henson. The conclusion to this problem is easy; it's time to trade John Henson.
It would not be easy to part ways with Henson. He has been a fan-favorite in Milwaukee for his demeanor, emphatic blocks, and altercations with Matt Barnes. However, it he can't see playing time, it makes sense to get some assets instead of a bench-warmer.
Henson would get a good return from teams because of his level of talent. Some Western Conference powers could be interested in Henson.
More from Behind the Buck Pass
The Oklahoma City Thunder could possibly be in the market for a defensive center/power forward after trading Serge Ibaka this summer. The Golden State Warriors might be a team John Hammond calls. This would be because the Warriors are desperate enough for a center to take a chance on JaVale McGee.
A trade for Henson before the season begins would be ideal, especially if the Bucks could get a shooting guard in return in wake of Khris Middleton's injury. It would not be surprising to see an unprotected draft pick come Milwaukee's way in a trade as well.
Trading Greg Monroe is most likely not going to happen before the season starts. However, a John Henson trade would make sense because he might see minimal time on the court this year.
This article originally appeared on