Matt Barnes can't make shots in the preseason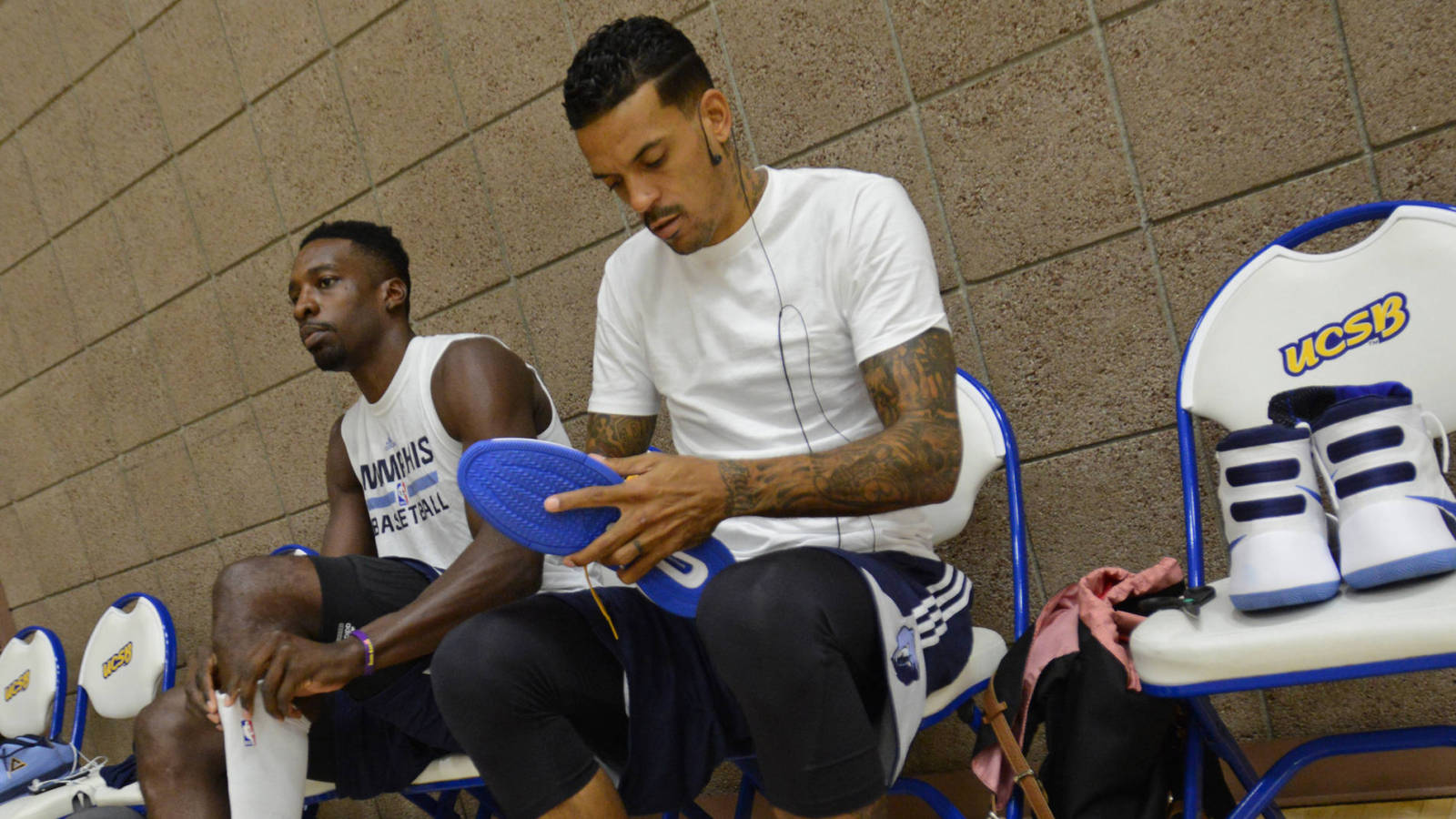 Matt Barnes' offseason and preseason have been full of tumult.
First he got traded to the Hornets. Then, Charlotte flipped him to the Grizzlies, the biggest rival of his 2014-15 team, the Clippers. Then came the Barnes feuds.
He got into a media confrontation with Serge Ibaka. He got into a real-life one with Knicks coach Derek Fisher. And now, for the second consecutive preseason, he can't make a shot.
Seriously, Matt Barnes cannot make a basket. And it's a preseason trend.
After going 1-for-6 from the field and 1-for-5 from three (his first exhibition long ball of the year) against the Thunder in his final preseason game, Barnes' preseason shooting ran to 4-for-20. He's also just 1-for-14 from three.
This isn't new, though. Barnes had a strong season for the Clippers last year—shooting 44 percent from the field and 36 percent from beyond the arc, the second-best three-point percentage of his career—but his preseason left loads to be desired.
Barnes made just 3-of-31 field-goal attempts. He sank a mere 1-of-18 triples.
So, that brings the newest Grizzlies wing to 7-for-51 (13.7 percent) from the field and 2-for-32 (6.3 percent) from three.
Do not trust preseason Matt Barnes.
MORE NEWS:
Want stories delivered to you? Sign up for our NBA newsletters.