Magic Wands: Orlando Magic vs. Sacramento Kings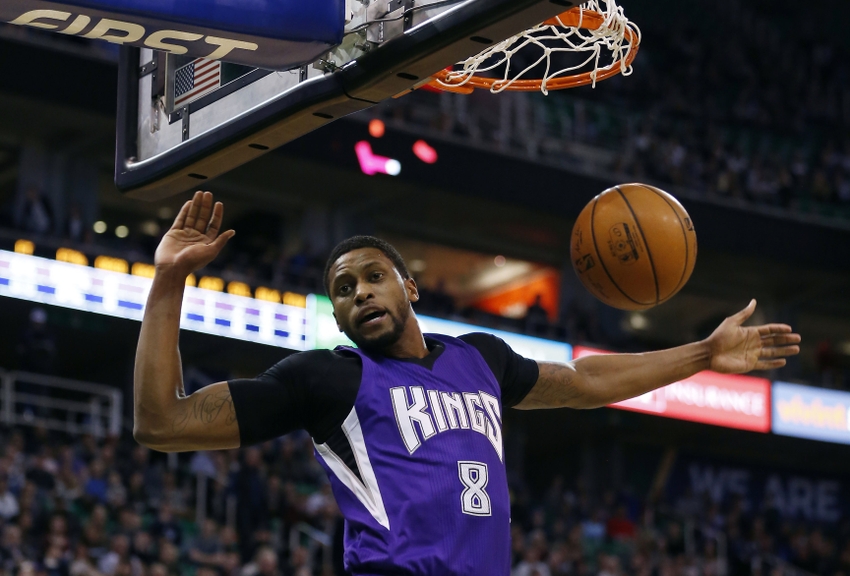 2-3

1-3
Time/TV: 7 p.m./FSFlorida
Line: Kings by 1
Tickets: $10-$181 on SeatGeek
Season Series: Tonight in Orlando; March 13 in Sacramento
| | Pace | Off. Rtg. | Def. Rtg. | eFG% | O.Reb.% | TO% | FTR |
| --- | --- | --- | --- | --- | --- | --- | --- |
| Sacramento | 96.4 | 100.9 | 105.8 | 54.3 | 21.1 | 15.4 | 33.3 |
| Orlando | 98.7 | 96.3 | 106.9 | 44.7 | 27.2 | 12.9 | 23.1 |
1) Despite some struggles still, Aaron Gordon is showing signs he is fitting into his new role offensively, our Ricky Scricca writes. Cole Zwicker of The Step Back notes that this still may limit Aaron Gordon's development.
2) The Orlando Magic are struggling on defense, and their offense might be one of the main culprits.
3) Despite continued talks of his eventual departure, Nikola Vucevic is proving to be the best of the Magic's big men early in the season, Dan Feldman of Pro Basketball Talk writes.
4) It is still early in the season, but after one week we gathered the OMD Staff to answer some questions on our early impressions.
5) The Orlando Magic have had and will have their hands full handling DeMarcus Cousins tonight, Josh Robbins of the Orlando Sentinel writes.
6) The Orlando Magic got the chance to review some positive plays and break down winning plays in their daily film review, Josh Robbins of the Orlando Sentinel writes. The Orlando Magic were very encouraged by their gutsy win Tuesday, John Denton of OrlandoMagic.com writes.
7) Greg Wissinger of SacTown Royalty shared a sentiment I echoed last night as the Chicago Cubs won their first World Series in 108 years: Our time will come.
8) Tyler Watts of A Royal Pain takes a crack at predicting tonight's box score. The Sacramento Kings had a frustrating overtime loss in their last outing Tuesday in Miami.
9) It is incredibly easy to cheer for Aaron Gordon, Ashley Burns of DIME writes.
10) With Darren Collison off the active roster, having served five of his eight-game suspension, the Sacramento Kings signed Jordan Farmar.
11) Ray Allen's retirement hit home for former teammate Jeff Green, Josh Robbins of the Orlando Sentinel writes.
12) The Orlando Magic are officially done paying Gilbert Arenas as of Monday.
More from Orlando Magic Daily
This article originally appeared on