Machine Gun Kelly receives Cavaliers championship ring (Video)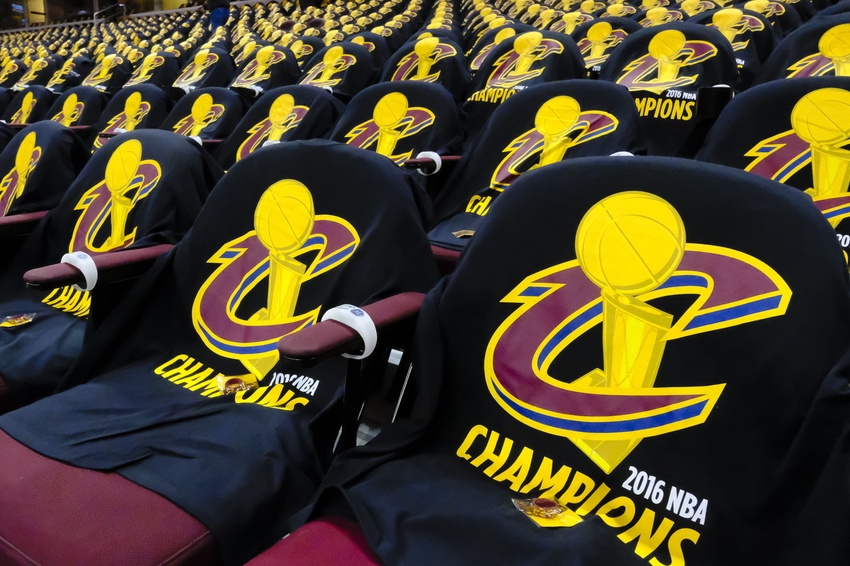 Machine Gun Kelly received his very own Cavaliers championship ring
A Cleveland-based rapper signed to Bad Boy Records proved today you don't have to participate in an endless amount of basketball drills to be a part of the NBA family.
Machine Gun Kelly received his very own Cleveland Cavaliers world championship ring because he reps The Land like no other. Born and raised on the east side of Cleveland, MGK has made a name for himself being the self-proclaimed "Wild Boy" from a place everyone seemed to forget about. MGK cannot do an interview or appearance without repping for his city, mentioning key figures from Cleveland like Bone Thugs and Ray Cash.
His voice amongst the city has not gone unnoticed. He was selected to perform his smash hit "Till I Die" for the 1.3 million people who showed up to the championship parade. The entire song is dedicated to the pride he has for the city and became an anthem for The Land natives.
It was the same song he chose to perform during his concert, just moments after putting his championship ring on in front of a sold out crowd. With a world champions jacket to match his new ring, MGK melodically poured out his love for the city. Lyrics such as, "East Side, West Side, Cleveland for life" and "I'm from the land, Till I Die" rang out continuously throughout the House of Blues. Videos like these prove to us why the Quicken Loans Arena is easy one of the toughest places to play in for opposing teams.
A cult following like this is hard to find in the NBA. However, when a team is willing to go out of its way to recognize artists like MGK with a ring, it speaks volumes to their gratitude.
As the King leads The Land court and MGK on the streets, the world champion seats will continue to be filled. With that, I leave you with words from MGK himself, "Toast to the underdog, toast to the team, toast to the fact we this close to the dream."
This article originally appeared on