Metta World Peace: It'll be a 'great story' when the Lakers make the playoffs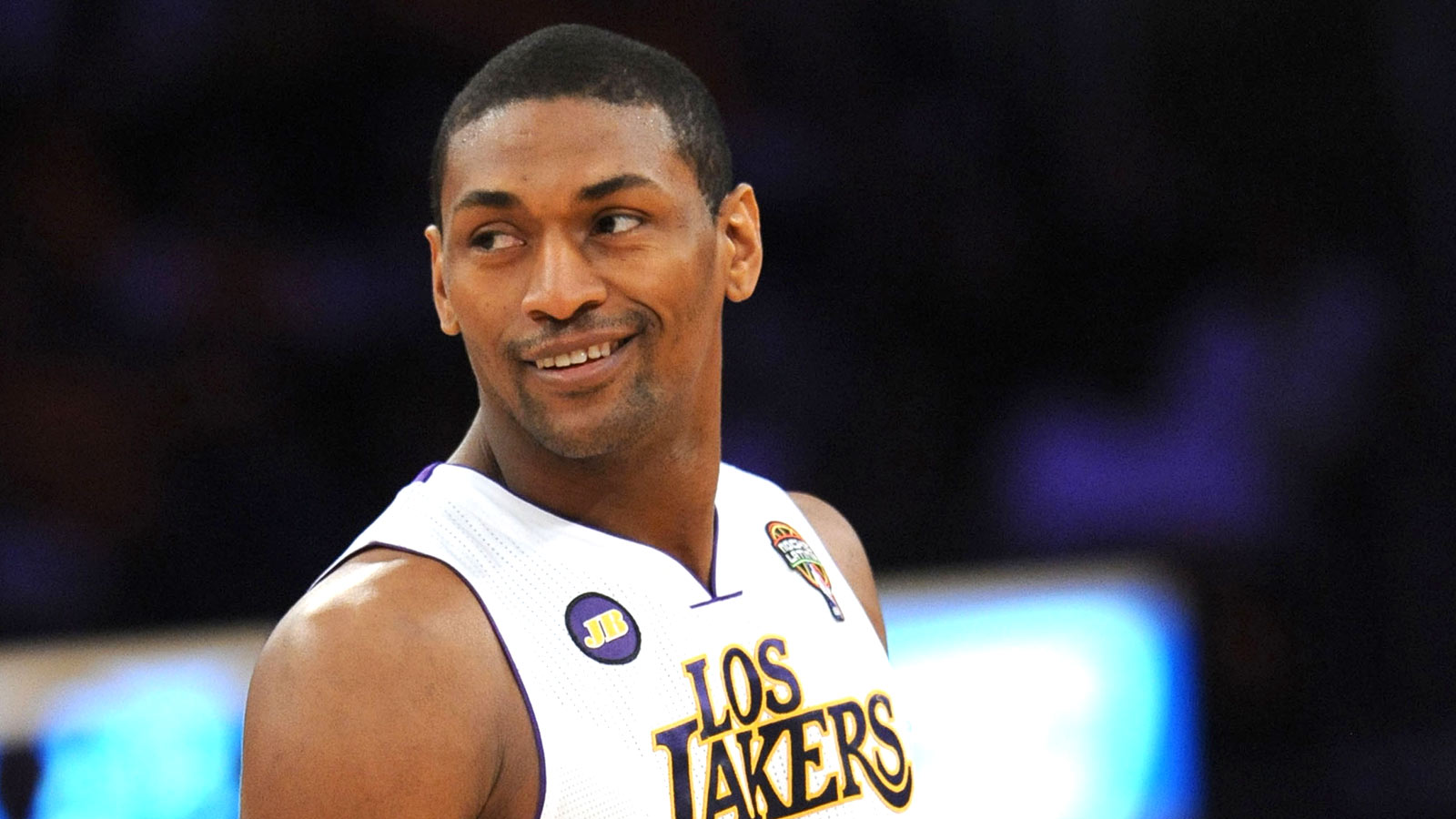 Los Angeles Lakers forward Metta World Peace has been known to say a crazy thing or two. But his latest comments about the Lakers' playoff chances might just be the craziest.
While most pundits predict the Lakers will be among the two or three worst teams in the West — after winning 27 and 21 games the past two seasons — World Peace sees a team on the rise, according to the Orange County Register:
That's one way to look at it.
The Lakers have some intriguing pieces for sure — D'Angelo Russell, Julius Randle and Jordan Clarkson form a nice young trio — but there are too many question marks, and a dearth of defensive talent, to suggest that this team will win more than 30 games. Interestingly enough, Bovada set their over-under win total at 29.5.
World Peace is fighting to make the Lakers' regular-season roster, and while he likely has the advantage given his relationship with Kobe Bryant, Randle and the rest of the franchise, comments like these go a long way with the purple and gold faithful.
The Lakers are a proud organization — as proud as any in sports — and they don't like being down in the dregs of the league. Any type of playoff hype — no matter how unrealistic — is good for the franchise's morale, and World Peace is the type of loyal character with blind faith who would perpetuate such notions.
Perhaps The Player Formerly Known as Ron Artest will be proven right, though, and everything will break the Lakers' way and they'll end up in the playoffs. Give (World) Peace a chance.
"It will be a great story … this year when the Lakers go to the playoffs," he said. "That will be a great story for you guys."

"We've got good vets on the team," World Peace said. "We've got Roy (Hibbert), a really good rim protector. I think when you have a really good center and really good guards, and everything in between is decent; you've got a chance."