Magic Johnson defends claim that Kobe is the best Laker of all-time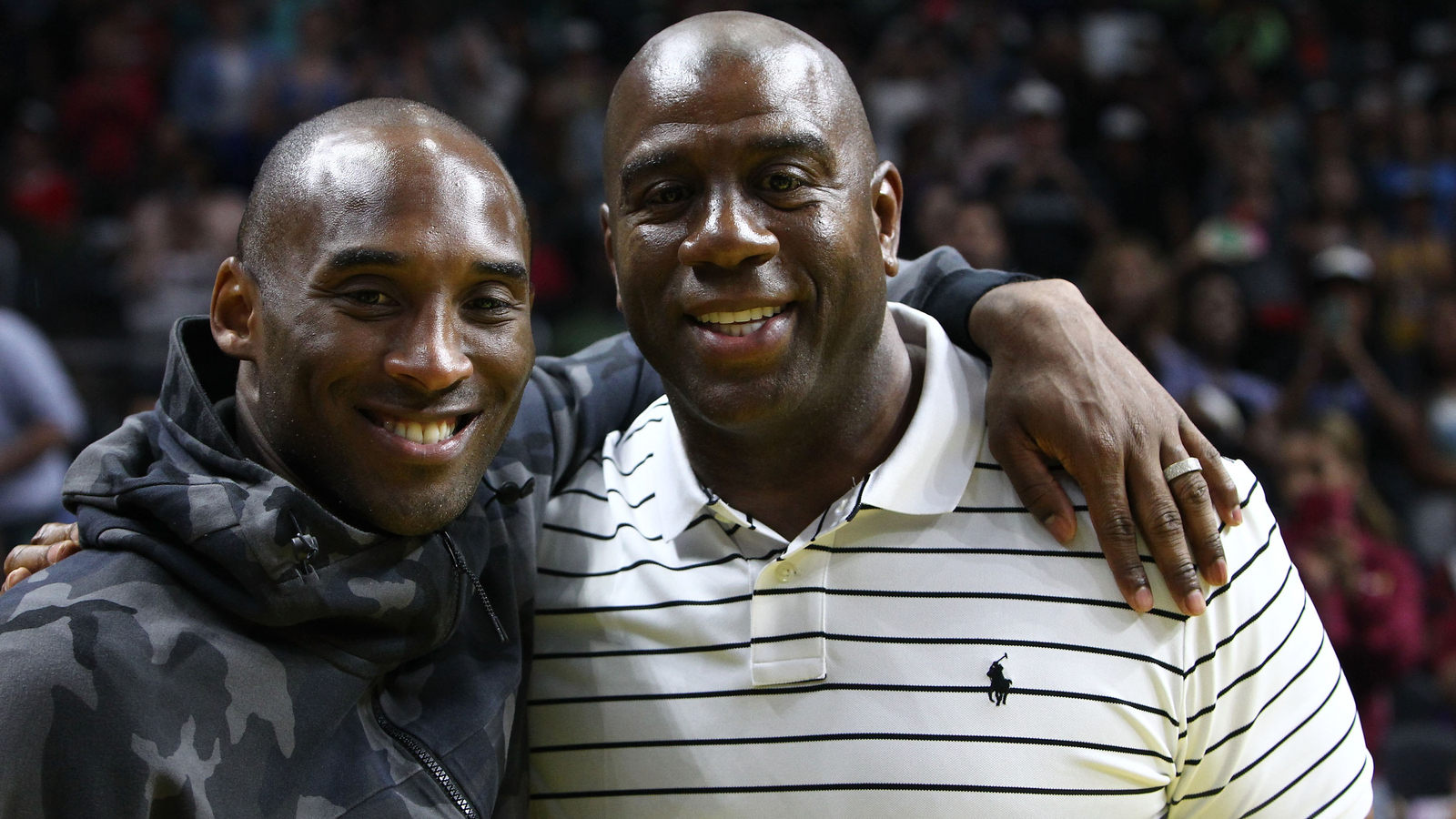 Kobe Bryant retired over a month ago, but the arguments regarding his polarizing legacy are already beginning.
Former Laker great Magic Johnson has repeatedly called Bryant the greatest Lakers player ever — most notably before Bryant's final game against the Utah Jazz on April 13 — yet many feel Johnson is selling himself and former teammate Kareem Abdul-Jabbar short.
One of those people is ABC's late-night show host Jimmy Kimmel, who had Johnson on his show as a guest last week to discuss Bryant and the Lakers.
While Johnson double-down on his assertion that Bryant is the best to ever wear purple and gold, Kimmel suggested Johnson himself is probably the correct choice, and mentioned Abdul-Jabbar as a legitimate candidate too (h/t Inside The Lakers):
Watch the full interview below:
Your opinion on the matter likely comes down to your sensibilities.
Do you value scoring, competitiveness and longevity? Then Bryant is your choice.
Do you prefer leadership, flashy passing and efficiency? Then it's Johnson.
And if you prefer fundamentals, post play and goggles? Well, then Abdul-Jabbar is your guy.
There are several logical choices — Jerry West, George Mikan and Elgin Baylor belong in the conversation as well — and no way of determining the clear winner. It's purely subjective, like many things in sports analysis. That's what's made the Lakers so great — they've had a laundry list of Hall of Famers, and when you're dealing with players of that caliber, you're simply splitting hairs.
(With that said, Johnson is clearly the greatest Laker ever.)