Report: Clippers starting Paul Pierce at power forward vs. Wizards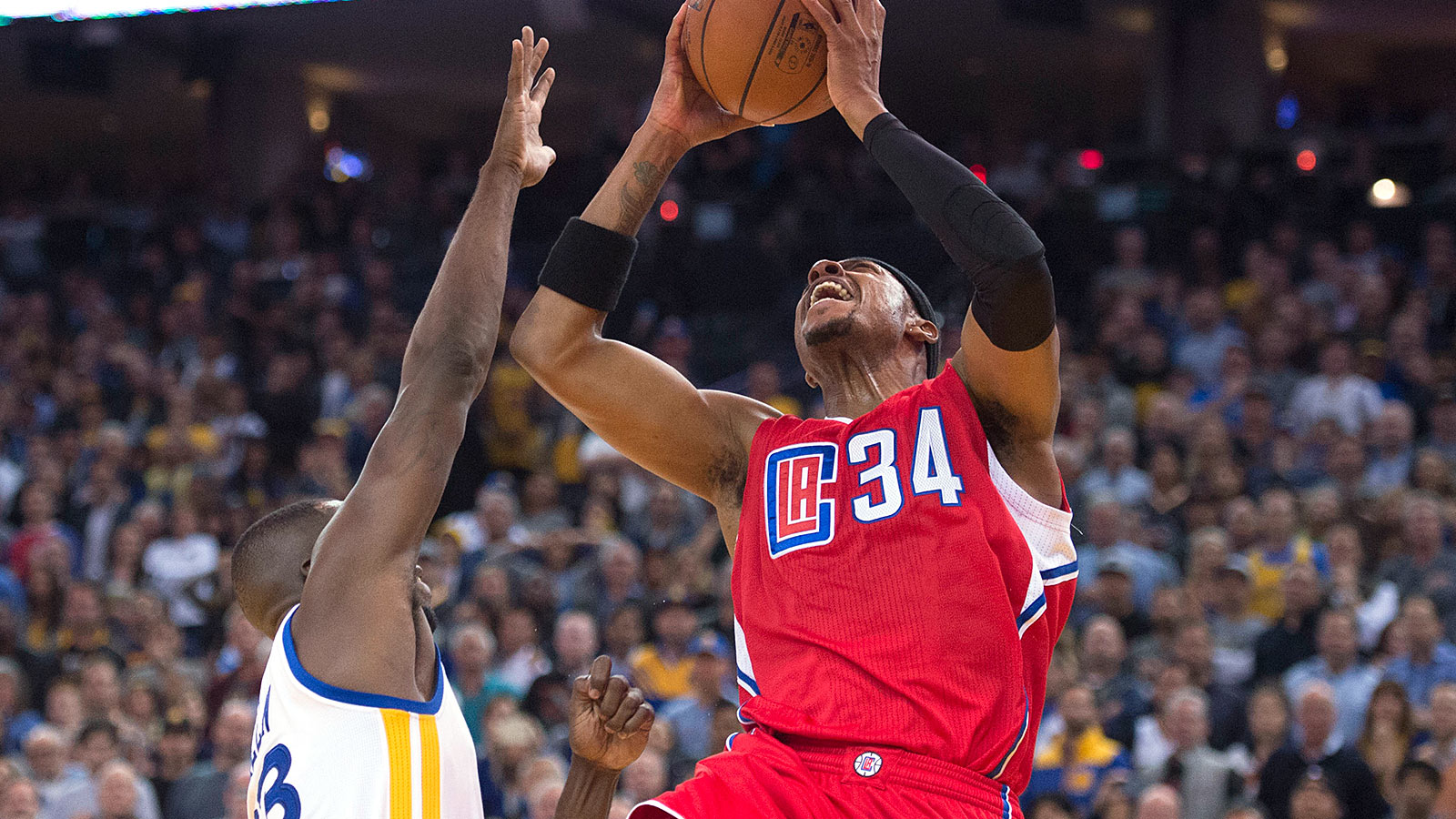 Los Angeles Clippers head coach Doc Rivers said he'll be starting Paul Pierce at power forward against his former team, the Washington Wizards, on Monday, according to Brad Turner of the Los Angeles Times:
Pierce will be replacing Josh Smith in the starting lineup.
With Blake Griffin out for two weeks with a partially torn quad, Rivers initially decided on Smith as Griffin's replacement as a starter. But Smith only played five minutes in the Clippers' win over the Utah Jazz on Saturday, losing his starting spot in the second half to Pierce.
Pierce delivered on Saturday, scoring a season-high 20 points on 6-for-11 shooting (5-for-7 on 3-pointers). Against a smaller team like the Wizards — who are starting Jared Dudley and Kelly Oubre, Jr. — Pierce makes more sense, as he can space the floor and force defenses into tougher decisions rather than having Smith and Luc Mbah a Moute clogging the paint.
There are still concerns with starting Pierce, though.
Pierce has only played 25 or more minutes four times this season, so it's unclear how an increased role will affect his play and/or durability. He's clearly lost another step — after losing one or two with the Wizards and Brooklyn Nets — so his ability to keep quicker and more athletic ball-handlers in front of him has diminished. And it's not as if he's shooting the ball well — he's shooting 32.6 percent overall and 28.6 percent from deep this season.
Rivers said that the Clippers are not stuck on starting Pierce for the rest of Griffin's absence. For him, it'll be based on the matchup (i.e. when the Clippers face Anthony Davis and the New Orleans, they're not going to stick Pierce on him), via Kyle Weidie of Truth About It:
(h/t CBS Sports)
Doc said Paul Pierce will start at 4 and not Josh Smith.

— Brad Turner (@BA_Turner) December 28, 2015
VIDEO: Doc Rivers on starting Paul Pierce at 4 vs #Wizards (more of a matchup thing b/c Wiz play small): pic.twitter.com/nMd77zESG3

— Kyle Weidie (@Truth_About_It) December 28, 2015