Leonard is among the summer's most underpaid free agents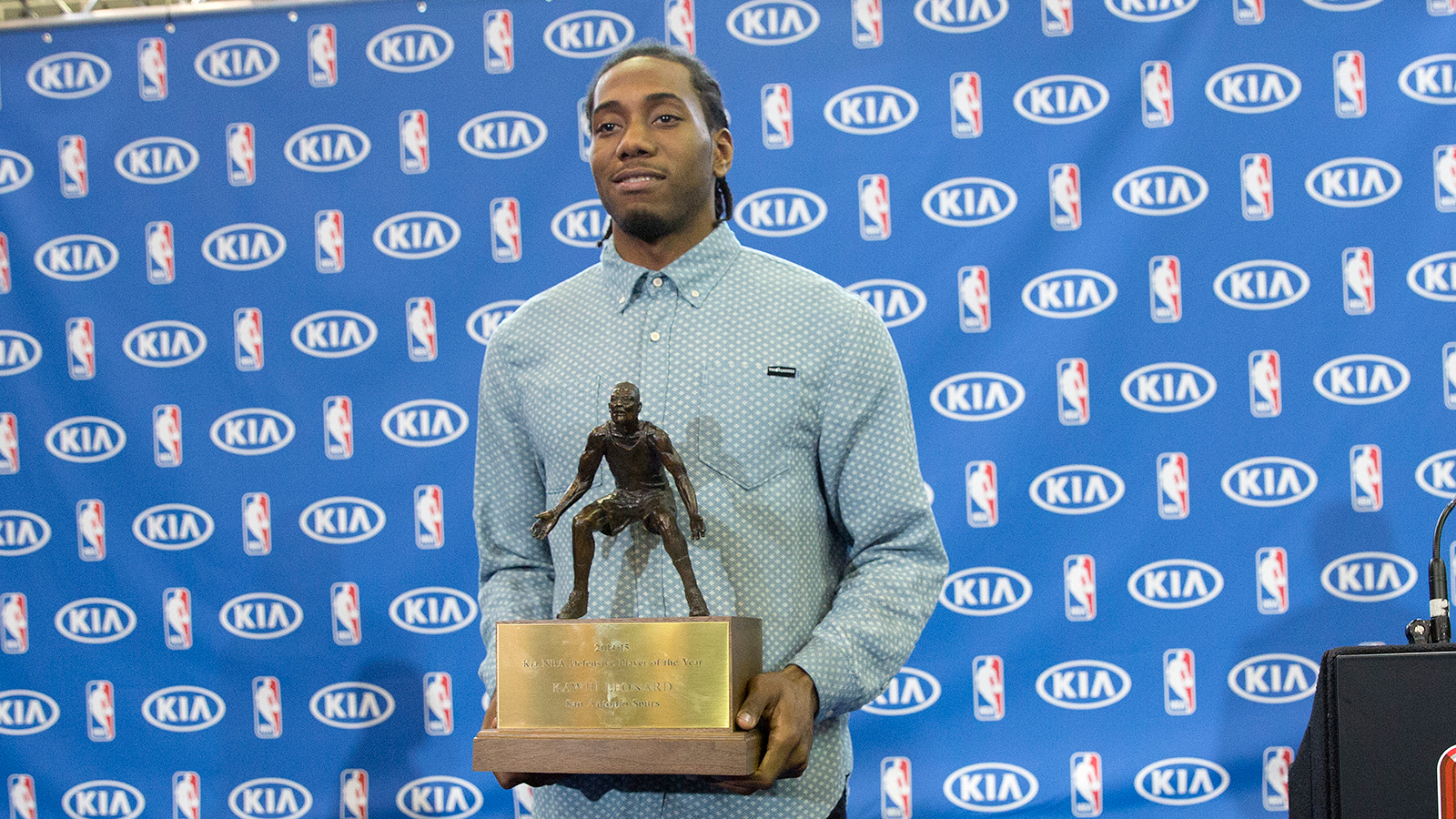 Kawhi Leonard signed a maximum contract with the San Antonio Spurs this summer. That sounds like a lot of money, and it is (roughly $90 million). But along with several other free agents who inked new deals over the past couple weeks, Leonard is also extremely underpaid.
According to Five Thirty Eight's Neil Paine, no player deserves more than Leonard, who, according to Paine's math, is underpaid by a staggering $134 million over the life of his current contract:
"Using the beta version of CARMELO to analyze this summer's free-agent signings, I found that 10 of the 16 maximum-contract signees (as of July 12) project to bring a team a positive return on investment.6 As a group, it looks like they'll be underpaid by an average of $5.6 million per year. (Leonard lords above them all: He's projected to bring $26.9 million of extra value to the Spurs every year.7) That's quite a bit bigger than the average non-max signee of the summer, who thus far projects to bring his team just $850,000 of extra value per season."
Young players who sign max contracts tend to be a bargain, but Leonard is a special case. Already the winner of one NBA Finals MVP and a Defensive Player of the Year trophy, Leonard is only 24 years old, with a game that's noticeably improving every season.
On a true open market, who knows what another team would be willing to pay for his services. The Spurs, a small-market organization, are extremely lucky the league's CBA is set up the way it is, or there's a good chance they wouldn't be able to afford Leonard's prime.
(h/t: Five Thirty Eight)
Photo Credit: AP Photo/Eric Gay