Dwyane Wade: 'LeBron knows we're coming for him'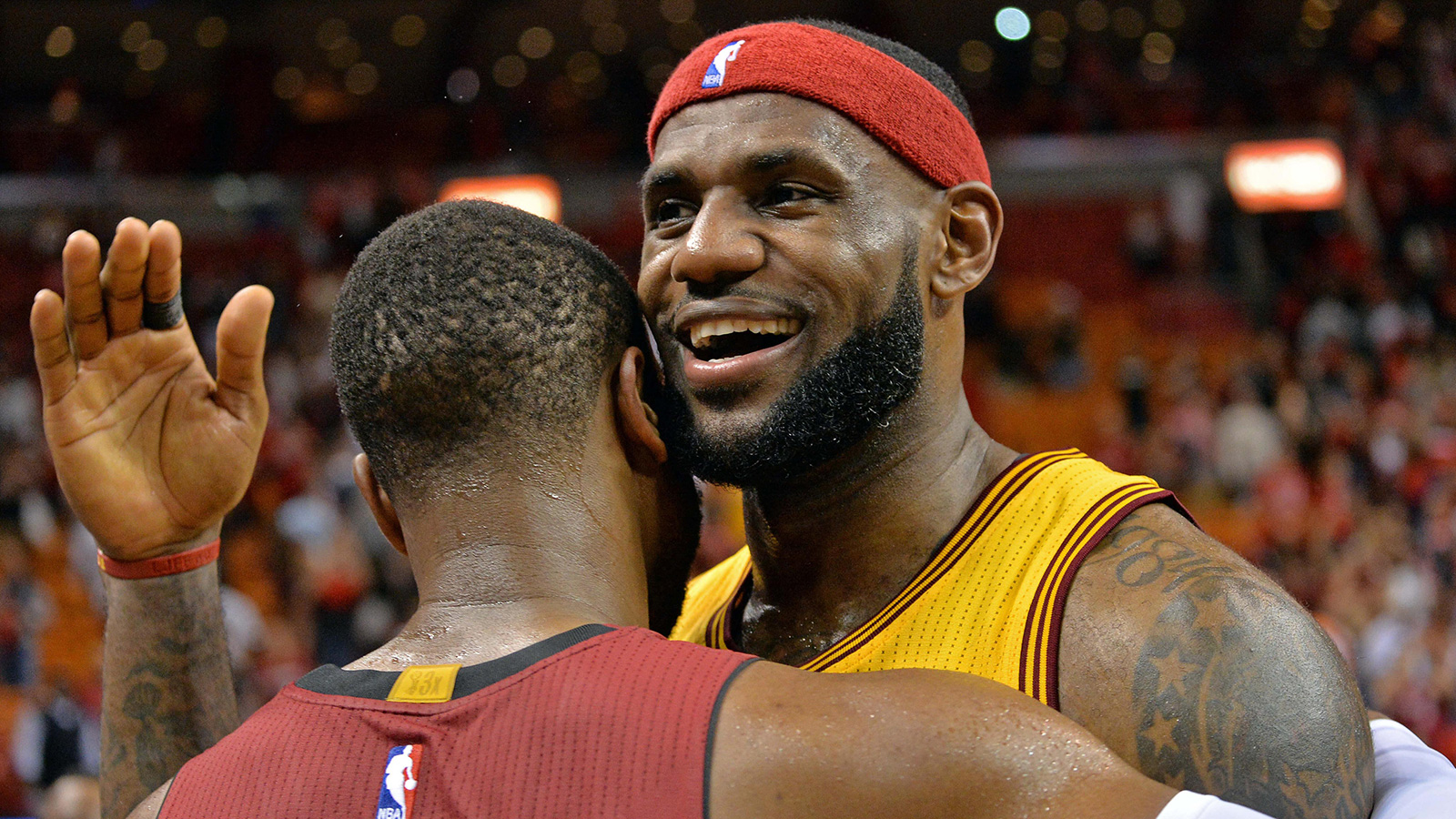 Dwyane Wade and LeBron James are good friends, but that doesn't mean love for a former teammate can't get a little competitive. These are athletes we're talking about, after all.
Wade recently sat down with ESPN's Stephen A. Smith and had some heated words to bring LeBron's way, though Smith certainly provoked the wording:
You can watch the full interview here:
Wade isn't really one to trash talk and considering he spent a legitimate portion of his summer on a banana boat with LeBron, it's silly to insinuate that any sort of personal rivalry has taken effect. Still, these are competitors. And the Heat have rebooted, getting healthier and adding pieces like Gerald Green, Amar'e Stoudemire and Justise Winslow to an already talented squad.
Wade may not be going after LeBron, specifically, but he and his boys are certainly coming for the Cavaliers.
Smith: Did you tell LeBron James, we're coming for you. You went back to Cleveland. You left South Beach. I don't know what's wrong with you. We're coming for you. Did you tell him that? Did you tell him that?

Wade: Some things, you don't have to talk about. LeBron knows we're coming for him. They're at the top of the Eastern Conference. Everybody's going for him.
MORE NEWS:
Want stories delivered to you? Sign up for our NBA newsletters.