Lakers: D'Angelo Russell Out At Least Two Weeks After Knee Procedure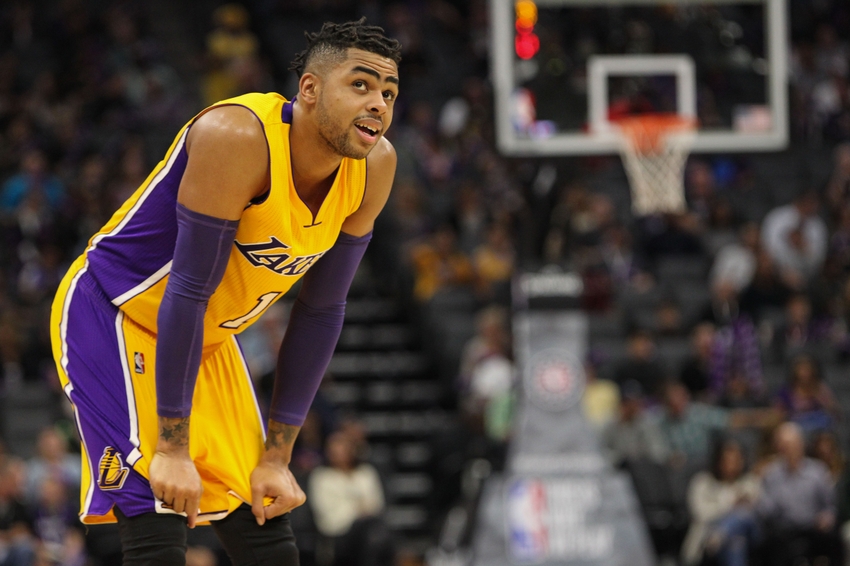 Los Angeles Lakers guard D'Angelo Russell will miss at least two weeks after undergoing a PRP injection in his knee, the team reports.
Russell, and the Lakers in general, have had a surprisingly strong start to the season under Luke Walton. The chemistry among the team's young core has been a big factor, but that will take a hit with their starting point guard  sidelined for at least the next nine games.
The procedure is non-invasive and likely a nothing more than a precautionary measure. Platelet injection plasma therapy, or PRP, takes platelets from an athletes own blood and in injects into an injury to promote rapid and reinforced healing. Considering Russell is just 20-years-old with no prior history of knee issues, a procedure like this has no long-term downside. But in the mean time, his presence will be missed.
The second-year guard has shown solid improvement over his rookie year, averaging 16.1 points 4.8 assists, and 3.4 rebounds and shooting 37.2 percent from behind the arc. However, he had been experiencing knee soreness over the last week, missing the team's loss to the Spurs and win over the Thunder and playing a hampered 22 minutes against Chicago.
Jose Calderon will likely continue to replace Russell in the starting lineup. Up next for the Lakers are two consecutive games against Golden State.
For the latest on Russell's return and updates on the Purple and Gold, give @TheLakeShowLife a follow on Twitter. Get well soon, Russell.
This article originally appeared on