LA Clippers: Wesley Johnson hopes to return vs. Toronto Raptors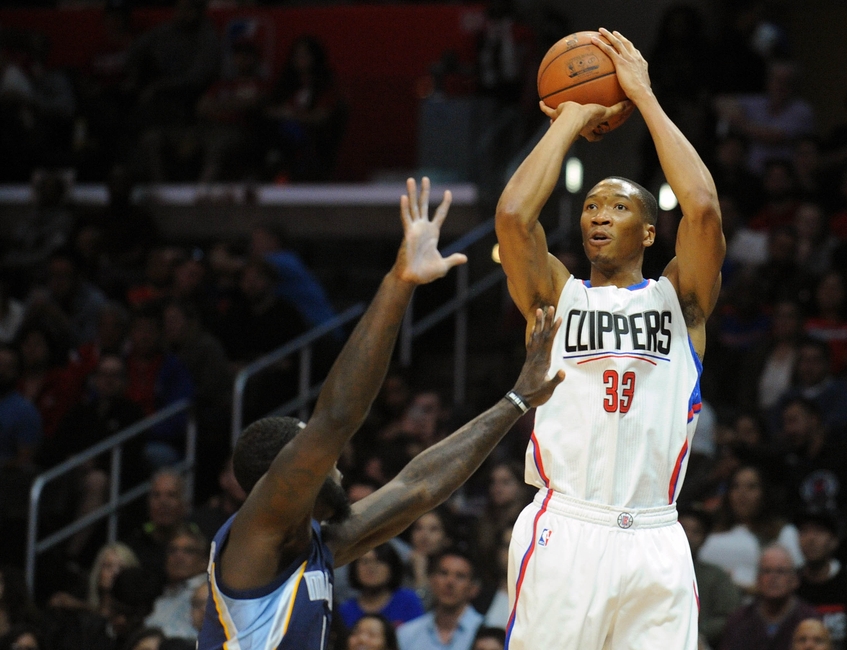 After missing the last five games with a heel injury, Wesley Johnson hopes to return for the LA Clippers' Monday night game against the Toronto Raptors.
The LA Clippers finished their back-to-back with two wins after coming back to defeat the Chicago Bulls 102-95, but they'll be glad to leave it behind them as any team would be. The first game against the Sacramento Kings was surprisingly close (a 121-115 win) after some weak spells of play from the Clippers' bench and a few defensive lapses, while they also went down by as much as 19 points in the second quarter against Chicago. A home game on Monday night against the Toronto Raptors will be a challenge, but a night of rest should help. And the possible return of Wesley Johnson won't hurt either.
No, Johnson isn't the most integral part of the Clippers' success and Luc Mbah a Moute is playing such elite defense that no one is going to be replacing him as the starting small forward. That being said, Johnson has still averaged 14.1 minutes in the nine games he's played so far this season and has helped out with better defense than he often gets credit for.
Now, as Rowan Kavner of Clippers.com reported after the Bulls game, Johnson is "hoping to return" on Monday against the Raptors.
Johnson has missed five straight games with a left heel injury. No more than bruising, but enough to keep him on the sideline and resting at a point of the season when Doc Rivers can comfortably adjust his rotations to make do without him.
Johnson has been a key part of the bench, though. He's been the power forward of the Clippers' most successful bench lineup, forming the frontcourt next to Marreese Speights and providing his fair share of athletic, energetic defense. What needs to come next from Johnson is more shooting, especially as he's started the season a mere 31.4 percent from the floor and 28.6 percent from three. Those numbers will improve, of course, and nine games with only 3.9 field goal attempts a night isn't much of a sample size to take note of.
Want your voice heard? Join the Clipperholics team!
Hopefully for the LA Clippers, though, Johnson can return to add a little more depth against the Raptors and start finding his rhythm. The game tips off at 10:30 PM ET in Staples Center.
This article originally appeared on