LA Clippers' ugly losses need to stop, but aren't panic worthy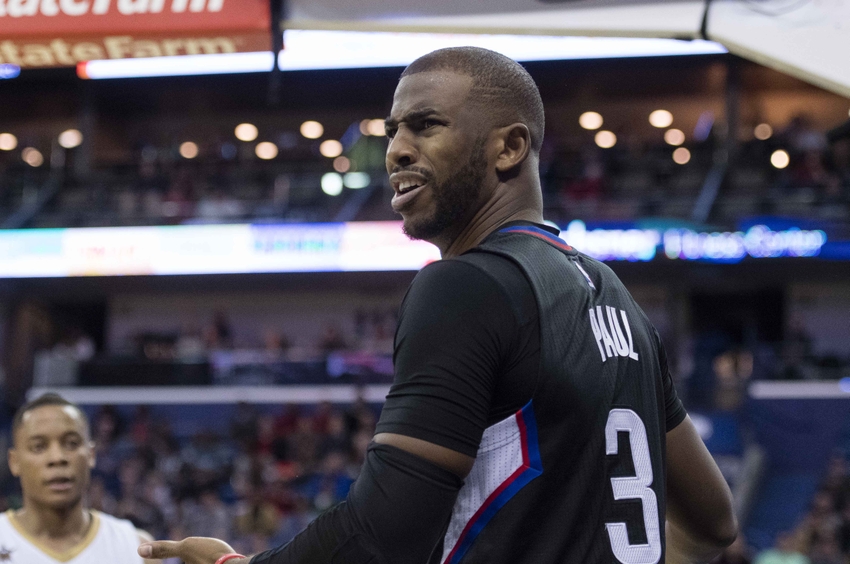 The LA Clippers have had some disappointing losses as of late that they need to correct, but fans shouldn't panic about a few games this early in the NBA season.
The LA Clippers just lost to the Indiana Pacers… again. Sure, they had Paul George this time (who was bothered well by Luc Mbah a Moute's stellar defensive efforts), but after going up 23-8 early and finishing the first quarter up 28-17, the Clippers had established their control. They were still up 52-48 at the half. Despite a handful of early turnovers, they jumped out ahead and should have all the talent and depth at both ends of the floor to close out the deal against a weaker team at home.
Plus, after being embarrassed 91-70 by the Pacers earlier last week, the Clippers should have had an extra level of motivation to restore order fuelling them, too.
All of this should have been true. There are contextual factors to consider, though, such as the Clippers coming off the NBA's densest November schedule and not having two days off between games since October 28th and 29th. Fatigue is a factor for every team in the 82-game schedule, but even more so for the Clippers in these circumstances, with recent road wins like a 113-94 win over the Cleveland Cavaliers last week weighing on them somewhat. After coming off a six-game road trip, fatigue is very much present.
But there still has to be a mental aspect to look at here when the Clippers drop two games to the Pacers in this fashion. And when they lose five of their last 11 games.
It's simply the manner in which they've lost that is worth noting.
They know it. The Clippers would say the exact same thing, just as Blake Griffin did when he said they need to treat every team like the Cavs, whether it's the lowly Brooklyn Nets (who recently beat the Clippers in double overtime) or the Joel Embiid-led Philadelphia 76ers.
The Orange County Register's Dan Woike reported what Griffin had to say after the strong win in Cleveland:
"It's important to get this type of win. But we can't just be up for games like this. I think that's the big thing. You have to treat Brooklyn like we treated the Cavs. We have to treat every team like we treat the Cavs or Warriors or whoever it might be.

"Doc talks about it all the time and we talk about all the time – give everybody respect."
The Clippers' bench is partly at fault for the Pacers loss on Sunday. Just as they were in the first loss to them last Sunday on November 27th, the ball didn't move well at times again, they settled for jumpers, suffered defensively (partly thanks to Doc Rivers insisting on giving Paul Pierce minutes, which is a disaster waiting to happen), and couldn't maintain whatever control the starters established.
But there's a mental edge that the whole team lost through the middle portions of Sunday's contest. After going up by 15 early on, the lead completely reversed on them into the second half, with the Pacers dominating the third quarter 35-17 and taking a 91-71 lead within the first two minutes of the fourth quarter.
The Clippers fought back to within a few points over the dying minutes of the game, but it was too late by that point. 20 turnovers in each of their losses to the Pacers hasn't helped either.
It's almost the result you'd expect when a team goes through the motions and finds themselves in such a big whole in the middle of a game. After starting strong in games and storming ahead, easing up and becoming more mechanical isn't going to play out well when you're forced to come from behind when it's already too late.
If we put fatigue, other strengths (they still rank 5th in offensive and 1st in defensive efficiency, and are the only team to be top five in both), and the still high potential of these LA Clippers aside, it's hard to ignore that the manner of these recent losses are still disappointing. Especially when you see how they can lock in to be far more assertive as they were at the end of Sunday's game. Or during their win in Cleveland.
However, even though such losses will crop up again, as they will for any team, they won't happen all the time. They shouldn't define this team.
The ups and downs are something Clipper fans have often been used to, and have always been frustrated by. And as everyone from Chris to Blake to Doc will keep saying, they'll try and change things going forward. But, no matter how hard they (and every other team) try, slumps are going to happen and bad scheduling is going to have an effect on certain nights.
That doesn't change this team's improved depth with guys like Raymond Felton and Brandon Bass, and the fact that their defense is going to be better with such additions, the improved play of Mbah a Moute, and the exchange of Pierce in the starting lineup (as he was last season) for Griffin.
In other words, don't panic too much over early season games in these circumstances.
Take the Cavaliers, for example. They've entered a three-game losing streak (losses to the Milwaukee Bucks and Chicago Bulls, even the Clippers, are not what anyone would expect), but the NBA's second best team and reigning champions don't need to be panic stricken.
The Clippers getting some more rest for their bodies can only help as they now have their first two days off since the Halloween, but they come right back with their biggest challenge yet: defending Staples Center against the Golden State Warriors.
Want your voice heard? Join the Clipperholics team!
If they can get a win against their rival Dubs with health on their side again, the common view of the Clippers will once again turn for the better. Unfortunately for them, that's a big "if" against a 17-3 Warriors team that's firing on all historic cylinders.
This article originally appeared on