LA Clippers: Doc Rivers begged Raymond Felton to take minimum deal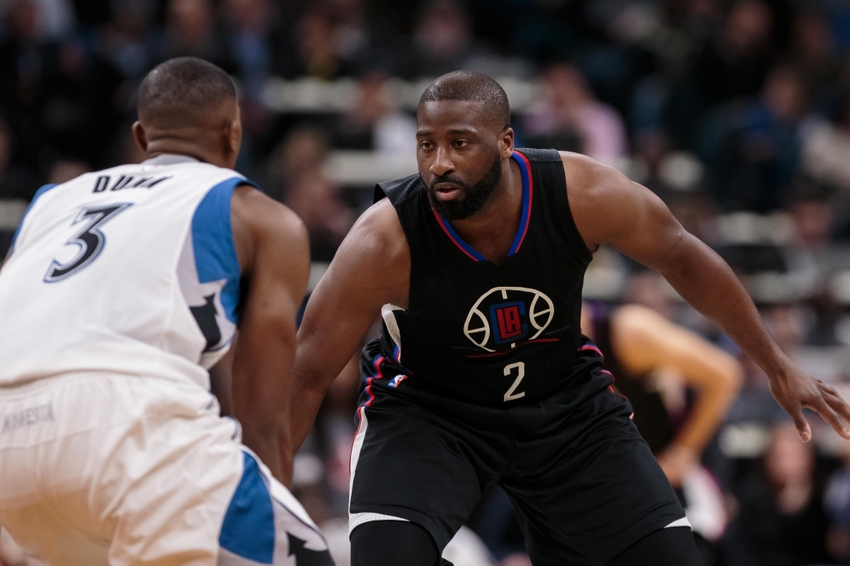 LA Clippers head coach Doc Rivers says he had to beg hard for Raymond Felton to take a minimum deal in free agency this summer. Now, Doc can be pleased it paid off.
The LA Clippers hardly had cap space to spare this summer, so when they landed Raymond Felton as another backup point guard, it was an impressive signing. He's someone who can help at both ends of the floor, and for the Clippers to land a notable backup name for just $1.55 million was a welcome surprise for fans.
It may have even been a surprise for Clippers head coach and president of basketball operations Doc Rivers, too. As Dwain Price of the Forth Worth Star-Telegram reported on Wednesday night, Doc "really begged hard" to encourage Felton to take the minimum in order to join the Clippers.
Doc Rivers on getting free agent Raymond Felton this past summer for the veteran minimum: "I begged. I begged. I really begged hard."

— Dwain Price (@DwainPrice) November 24, 2016
After finishing his first game back in Dallas on Wednesday, a contest that the Clippers won 124-104, Felton said it was a "bittersweet situation" returning, but added his transition to joining the Clippers has been "great".
Felton likely could have at least got a little more than the veteran's minimum elsewhere. He's received a lot of flack in the past for being out of shape and he had a bad spell with the New York Knicks a few years ago, but Felton well and truly revitalized himself last season with 9.5 points and 3.6 assists in his 27.4 minutes per game for the Mavs.
He started 31 games and provided the team with some punch off the bench, including some big moments in the playoffs, and proved that he can be an energizing backup point guard if given the chance.
For the Clippers this season, Felton is, as expected, playing less than Austin Rivers, but he's still averaging a solid 16.9 minutes per game. With Doc using many multi-guard lineups off the bench, Felton has had plenty of opportunity to help out, from applying full-court pressure on defense, to his drives to the basket, to a hot start from three at 48 percent (1.6 makes per 36 minutes).
The three-point shooting won't last at this level, but the LA Clippers and their fans should be nothing but pleased to have Felton. The man himself can be happy, too, knowing that he has a key backup role for a team that's off to its best start (14-2) in franchise history.
Want your voice heard? Join the Clipperholics team!
Without Doc pushing hard for a minimum deal, Felton could be somewhere else right now with a larger contract.
This article originally appeared on