LA Clippers blown away by Chris Paul's historic 20-20 game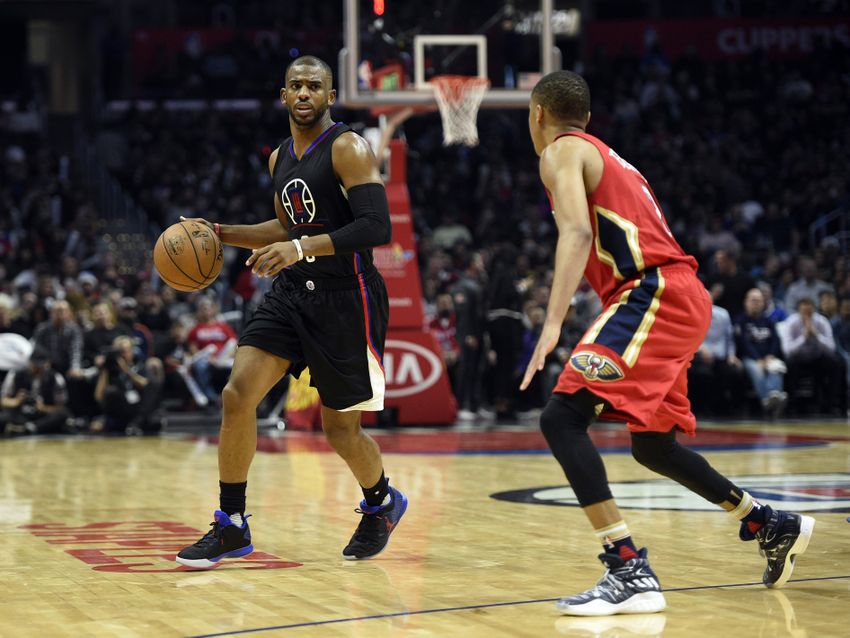 Chris Paul became the first player in NBA history to record 20 points, 20 assists and zero turnovers in a game, and his LA Clippers teammates were blown away.
On Saturday night, with the LA Clippers desperately needing a strong performance to shake off the disappointment of a down spell, Chris Paul put together a performance for the ages. He had a somewhat slow spell too by his incredibly high standards, but in the Clippers' 133-105 win against the New Orleans Pelicans, albeit with no Anthony Davis around, Paul recorded the first 20-point, 20-assist game with no turnovers in NBA history (individual stats for turnovers only go back to 1977-78, and he's at least the first since then).
Think about that for a second, as I have repeatedly all weekend. 20 points (on 8-of-16 shooting) and 20 assists. That's impressive enough. A player dropping 20 dimes in a single game is something we don't see too often at all, and Paul did so in only 29 minutes of playing time. With Blake Griffin out due to left knee soreness, Paul took full control of the offense and was simply spectacular.
However, to make his 20 assists that much more special, he did what no one else has done by never turning the ball over. With such responsibility, making so many passes, and creating so much offense, recording 20 assists (!) to zero (!) turnovers is remarkable.
His Clippers teammates were rightfully dazzled by the performance they witnessed and played a part in as the shot makers off those 20 dimes. As Rowan Kavner of Clippers.com reported, DeAndre Jordan didn't hesitate to call Paul a legend:
"He's a legend. To have no turnovers in a game like that, where we're kind of all over the place, the ball was hopping all over the place and we're sharing the ball…that's pretty huge."
Marreese Speights said Paul's performance was amazing, as the beneficiary of plenty of assists to set up his perimeter jumpers:
"The performance he had tonight was amazing. I've never been a part of nothing like that, having 20 assists and 20 points. He knew, coming off the pick-and-roll, they're going to have two guys on him…and I'd be wide open. So, he was telling me to shoot the ball, don't hesitate."
Speights sounded grateful to be Paul's teammate with the phrase "I've never been a part of nothing like that." In fact, Speights helped Paul finish off the night and make history, hitting two shots for the 19th and 20th assists.
With a lot of the season ahead and plenty more CP3 magic bound to happen, Speights should be a part of more special performances.
"Visually, it looked beautiful," head coach Doc Rivers said. "I can tell you that." That's the simple way to put it, and it goes without saying that it's the best performance of Chris Paul's season so far and easily one of the best of his career.
20 points, 20 assists… 0 turnovers. Man…
Want your voice heard? Join the Clipperholics team!
You can see why they call the LA Clippers' leader "Point God".
This article originally appeared on