LA Clippers: Blake Griffin expected to return vs. Trail Blazers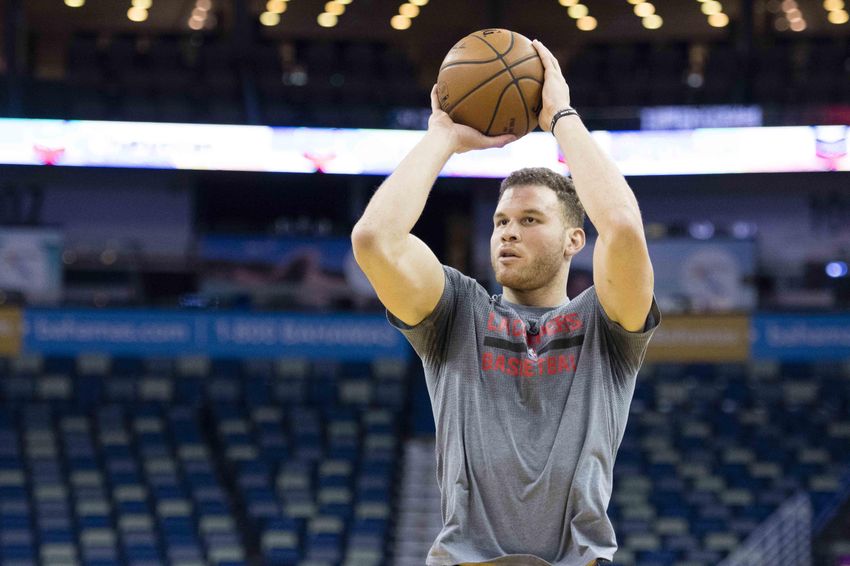 After missing Saturday's game against the New Orleans Pelicans, Blake Griffin is expected to return for the LA Clippers on Monday against the Portland Trail Blazers.
Blake Griffin was out of action for the LA Clippers' 133-105 Saturday night win against the New Orleans Pelicans, which was less concerning with Anthony Davis also out for the Pelicans. No Griffin was even less concerning for the Clippers because Chris Paul recorded the first 20-point, 20-assist, 0-turnover game in NBA history. So, it's safe to say playmaking responsibilities were well and truly covered at the weekend.
Even still, the Clippers don't want Griffin out with injury concerns any longer than he has to be, but the left knee soreness that kept him out against the Pelicans isn't anything to worry about.
As Rowan Kavner of Clippers.com has reported, head coach Doc Rivers is expecting both Raymond Felton (who has taken a leave of absence for personal reasons) and Griffin to be back for Monday's home game against the Portland Trail Blazers:
Blake Griffin (sore knee) and Raymond Felton (family reasons) both missed Saturday's game against the Pelicans, but head coach Doc Rivers said both players are expected to return for Monday's game against Portland.
After missing the Clippers' double overtime loss to the Brooklyn Nets on November 29th to rest, Saturday's contest was Griffin's second game out for the season.
While major or even minor injury was never a concern here, it's still good news for the Clippers and their fans that Griffin should be back. Not so much to pursue a season sweep against the Portland Trail Blazers (although that would obviously be more than welcome), but to start establishing some momentum again after a recent down spell.
The deflating 115-98 loss to the Golden State Warriors last Wednesday capped off a 2-5 stretch for the Clippers, with several losses coming against clearly inferior opponents. The Nets game was one, with losses to the Reggie Jackson-less Detroit Pistons and Paul George-less Indiana Pacers killing the Clippers' franchise-record start.
Now, with Blake Griffin surely returning and Chris Paul coming off one of the best games of his life and his first ever 20-20 game, the LA Clippers should (ideally) be able to get something going.
Want your voice heard? Join the Clipperholics team!
The team looked like they were having fun against the Pelicans as they racked up 133 points with strong efforts coming from across the roster. With two strong wins against the Blazers already this season and a 111-80 win in their last matchup, they've had a clear edge so far when dismantling the Blazers' 29th ranked defense.
This article originally appeared on