LA Clippers' ball movement continues to impress Doc Rivers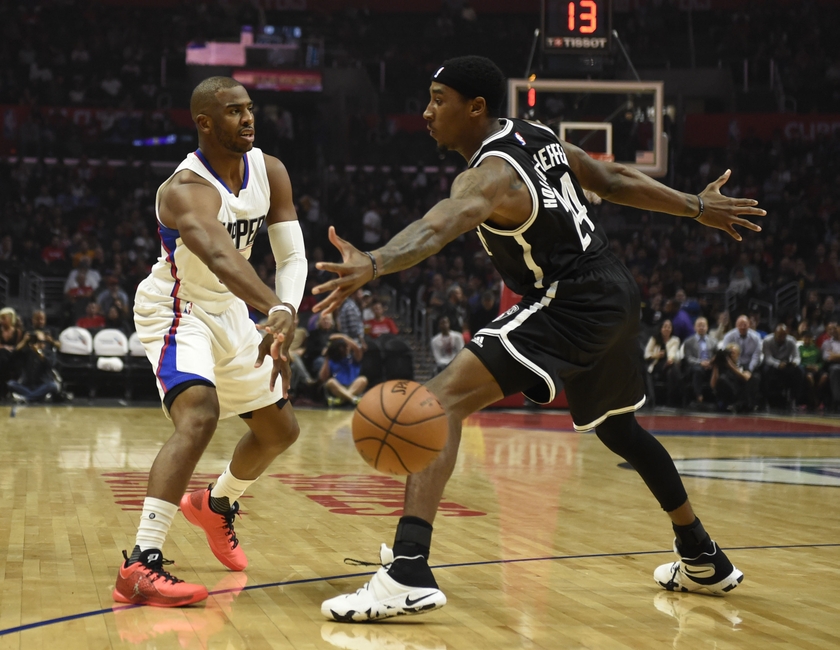 The LA Clippers destroyed the Brooklyn Nets 127-95 on Monday and racked up 32 assists, continuing to impress Doc Rivers with their fluid ball movement.
The LA Clippers began the 2016-17 NBA season with stifling defense leading them forward as their offense struggled to finds its footing. Missing open shots and poor three-point success early on meant the team was finding other ways to win. Since the first few contests, though, that has continued to change, resulting in the Clippers returning to the formidable offensive force they've always been through the Chris Paul–Blake Griffin era. To go along with stellar defense, they're showcasing their talent, ball movement and depth.
It's the ball movement that has particularly impressed head coach Doc Rivers as of late.
Dan Woike of the Orange County Register reported a comment from Doc following the Clippers' 127-95 win against the Brooklyn Nets on Monday night, emphasizing how his players are buying into moving the ball and not letting the offense go stale:
"Yeah, they're starting to trust [increased ball and player movement] more. There were a couple times the last two games where we got stagnant, and you could see they did what we've been trying to do, they went back to what we've been trying to do. You want them to play in random, but when you don't score a couple times, then you need to get back to your movement.

"And I think Chris (Paul) has done a great job of doing that, and that's something they wouldn't have done last year. So that's been good."
The Clippers racked up 32 assists with ease in their win against the Nets, and completely had their way firing the ball around one of league's worst teams. It's not just against Brooklyn, though.
In eight games since the start of November, the Clippers have ranked 7th in assists per game at 24. Ranking an impressive 6th in turnovers with just 11.9 also indicates how well these guys know how to play together and share the ball.
Such fluid, balanced offense has been key to the Clippers extending their record to 10-1,  when they'd already set a record for the best start in franchise history at 6-1.
Want your voice heard? Join the Clipperholics team!
The return of another (healthy) elite playmaker in Griffin helps even more, and the LA Clippers aren't showing any signs of letting up their strong start just yet.
This article originally appeared on