Kobe Bryant explains why he held a grudge against Penny Hardaway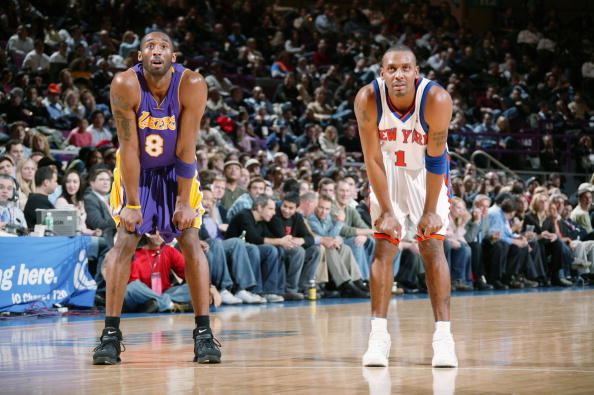 Much like Michael Jordan before him, Kobe Bryant had a habit of using every conceivable slight made by an opponent to motivate him on the court. He was maniacally competitive to the point where just about any interaction could be spun into an insult.
Apparently, fellow NBA prodigy Anfernee "Penny" Hardaway never got the memo:
Kobe said Shaq was "really nice" when he met him as a kid. But, "Penny, not so much. I kinda carried that w/ me for the rest of my career."

— Serena Winters (@SerenaWinters) March 28, 2016
Well, this is hilarious. When Bryant was a young teenager, Hardaway was one of the NBA's brightest stars, Shaquille O'Neal's first All-Star sidekick and a talent who was promised to accomplish great things through a long career.
But injuries robbed Penny of ever establishing an unforgettable legacy. He played for four teams in 14 years, and "only" made four All-Star teams.
Bryant is seven years younger than Hardaway, and didn't enter the NBA until O'Neal left the Orlando Magic, after Hardaway began his tragic decline.
They still faced each other 13 times over the years, though, and Bryant's team won eight of those matchups. The Lakers icon averaged 24.5 points to Hardaway's 14.4, but, oddly enough, on a purely individual level, Hardaway actually outperformed Bryant in the playoffs, despite his Phoenix Suns losing four of the five meetings.