Kobe explains why he secretly loved his season with Dwight Howard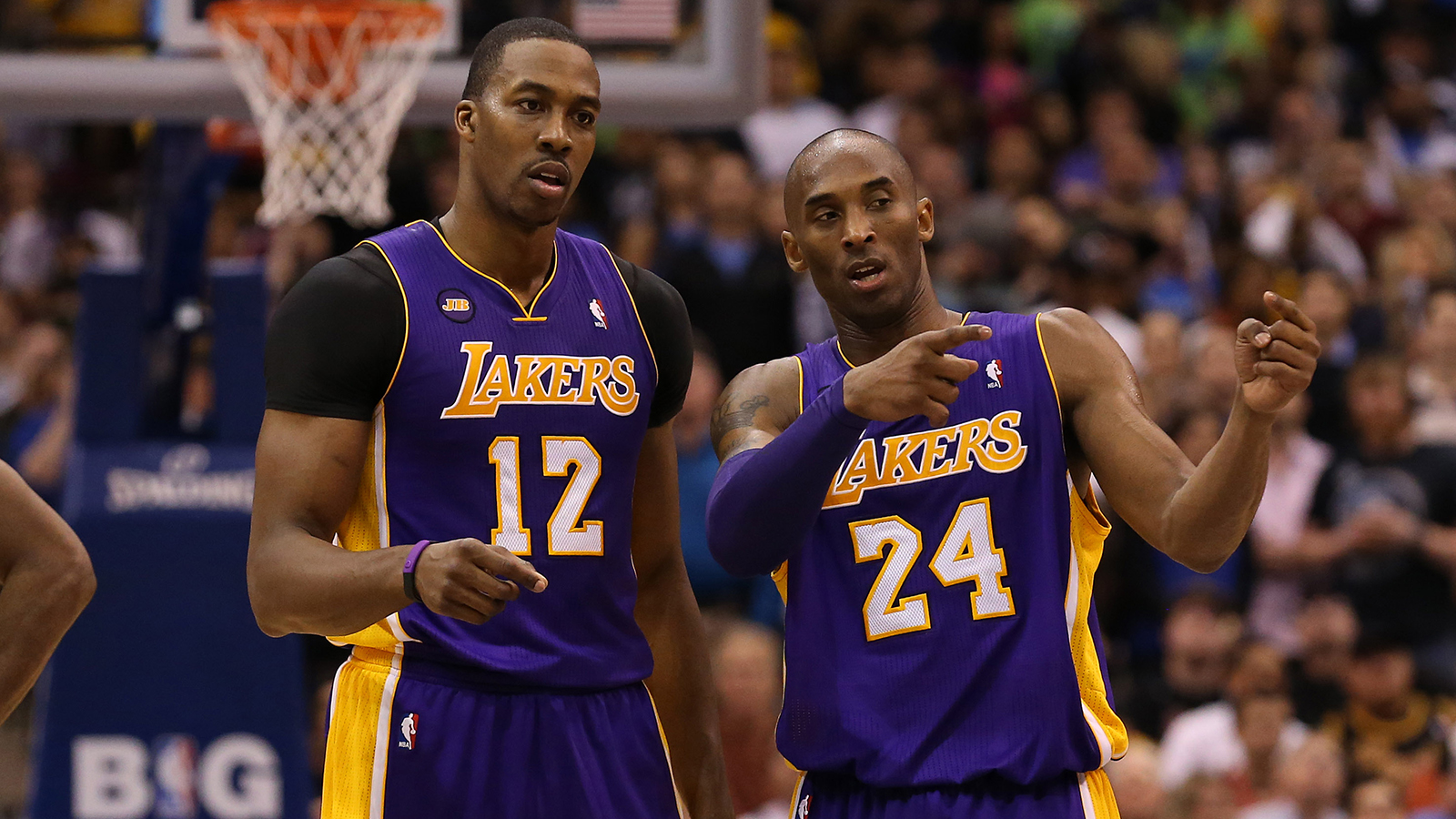 As his legendary career nears a close on Wednesday night, Kobe Bryant's 20 seasons with the Los Angeles Laker have been filled with moments of wild success and excruciating disappointment. But the 2012-13 season was unlike anything Bryant had ever experienced.
Dwight Howard, Steve Nash and old pal Pau Gasol were his teammates, and a sixth championship ring was all but guaranteed until the Lakers actually had to get on the court.
They were a disaster, nearly missing the postseason entirely. But Bryant wouldn't let it happen, and after guaranteeing a playoff berth, down the stretch he punished his body to the point of no return. Looking back, he wouldn't have had it any other way (via ESPN):
A month prior, for the first time in his career, Kobe Bryant made a guarantee: The Lakers would make the playoffs. "I felt like the die had to be cast, even for my teammates," Bryant says today. "It had to be understood — we're doing this thing. It's not a wishy-washy thing. It's, 'No, we're doing it.' Sometimes, when you're putting it out in the public like that, those things have a tendency to manifest themselves." Bryant says he felt the weight of that guarantee as the Lakers entered this most crucial stretch, which started in Sacramento. "Yeah, but I loved it. I f—ing loved it," Bryant says. "It pushed me to a level that I had never been to before — ever — in my career."
The madness began on March 30, when Bryant sat for 23 seconds in a must-win game against the Sacramento Kings. The Lakers won by five. Despite winning by 20 points in his next contest against the Dallas Mavericks, Kobe accepted fewer than 60 seconds of rest.
Eight days later he went the full 48 in a seven-point win up in Portland, scoring 47 points on 27 shots. Two nights later, after scoring 34 points on 21 shots in another crucial game against the Golden State Warriors — a night in which Steph Curry scored 47 points of his own — Bryant logged 45 minutes and tore his Achilles before famously hobbling to the free-throw line to bury his final two shots of the season, which tied the game at 109. The Lakers held on to win, 118-116.
Los Angeles made the playoffs as a seven seed and were quickly swept by the San Antonio Spurs, but Bryant's impact down the stretch was otherworldly. At 34 years old, he averaged 45.5 minutes, 28.9 points, 8.4 assists, 7.3 rebounds and 2.1 steals per game. The Lakers only lost one of their final eight games. Bryant's guarantee came true.