Knicks Preview: Will New York Stay Hot Against The Heat?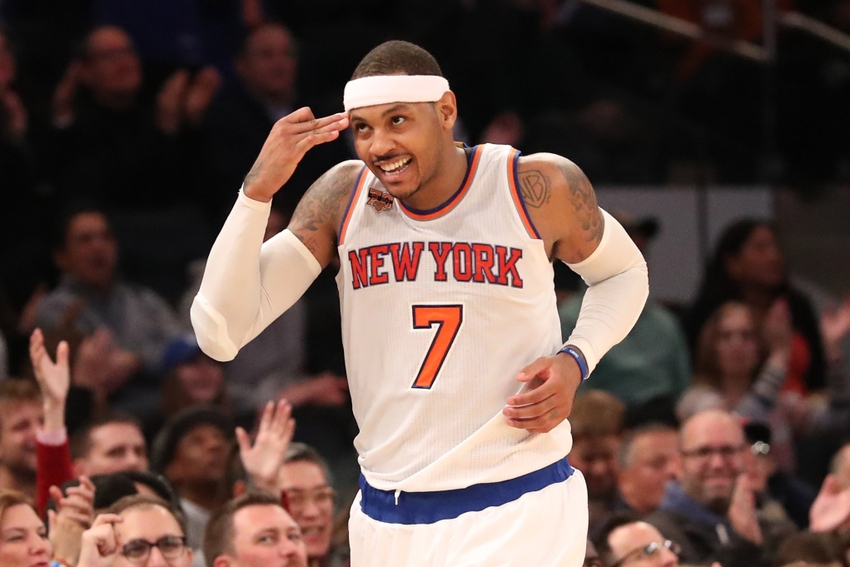 Coming off of a win against the Sacramento Kings on Sunday, will the New york Knicks keep the streak alive and stay hot against the Miami Heat?
---
Despite blowing a 21-point lead in the 3rd quarter the New York Knicks secured a 106-98 win against the Sacramento Kings on Sunday, Dec. 4. Surrendering large leads seems to be a staple of this Knicks team, as a similar scenario played out against the Minnesota Timberwolves, forcing Carmelo Anthony to hit a game-winner with 2.4 seconds remaining.
On a brighter note, the Knicks are showing that they can win close games down the stretch, elevating their defensive efforts and scoring timely baskets to hold off their opponents.
With this latest win, the Knicks are 11-9 through the first 20 games of the season.
Jeff Hornacek's tenure was off to a shaky start, as the Knicks went 3-6 in their first 9 games. Since then, the Knicks have been one of the hottest teams in basketball, going 8-3 in their last 11 games.
Of the first 20 games, the Knicks have played 12 games at Madison Square Garden, posting a 9-3 record during that span. Unfortunately, December has the Knicks playing six home games and nine road games, starting with the Heat tomorrow night.
The Miami Heat currently have a record of 7-13, good for 12th place in the Eastern Conference. This isn't the Heat team we've been accustomed to watching over the years. Dwayne Wade signed with the Chicago Bulls in the offseason, while Chris Bosh remains sidelined.
This is a banged up Heat team that's struggling to find consistency this season.
The Verdict
Outside of Courtney Lee's status for tomorrow's matchup against the Heat, the Knicks are as healthy as they've been all season. On the other hand, the Heat are undermanned and will be without Bosh, Dion Waiters, and Justice Winslow.
There's no excuses for the Knicks to lose this game, especially when you consider that the Knicks come back home Wednesday to face LeBron James and the Cleveland Cavaliers.
I'm expecting a huge game from the Knicks bench, as Miami's second unit will struggle to stop Brandon Jennings & Co.
The bench will score 40 points and the Knicks will get their third road win of the season in semi-impressive fashion, 112-96.
This article originally appeared on