Kings at Blazers live stream: How to watch online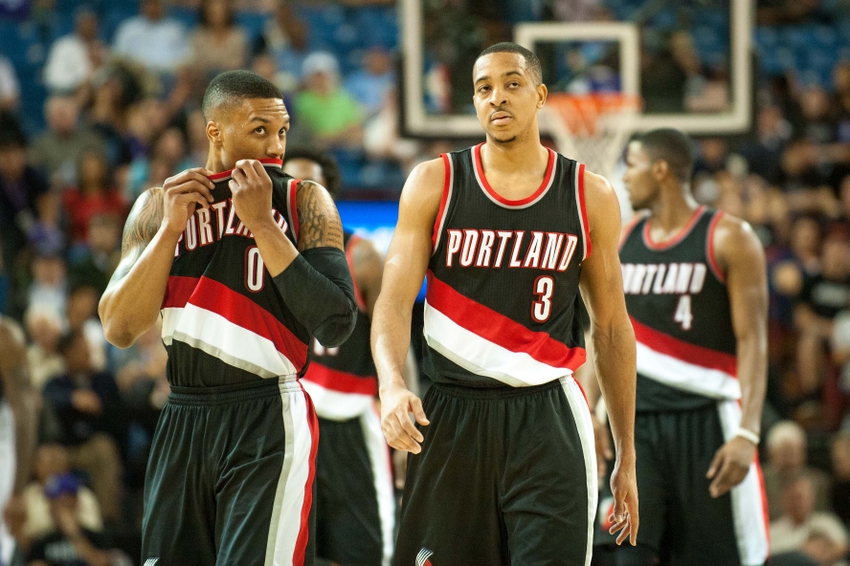 The Kings visit the Blazers tonight in Portland. Here's how to watch online.
Fresh off a Thursday night home loss to the Los Angeles Lakers, the Sacramento Kings (4-6) travel to the Moda Center on Friday to face the Portland Trailblazers (5-4). Opening tip is at 10 p.m. ET for the Western Conference matchup.
The Kings remain the same disgruntled early season team, as trade rumors are already swirling around DeMarcus Cousins despite a modest 4-6 start. The Kings have a big decision on their hands, either before this or next season's trade deadline, and may be wise to trade Boogie when his value is at its highest. Having said that, this all speculation surrounding a 4-6 team, which can really use a win against the Blazers tonight.
The Kings get Darren Collison back, following his eight-game suspension, but he has come off the bench in two games to spell Ty Lawson, who has started every game at point guard for the Kings this season. Collison should take over at some point, as he has done an admirable job as a starter in his career. The story of the Kings season so far has been the play of Rudy Gay who is averaging 21.9 points on 49 percent shooting, both career highs, through his first nine games this season.
The hosting Blazers had a three-game winning streak snapped by the Los Angeles Clippers on Wednesday night, a team that is arguably playing the best basketball in the league. The Blazers continue to get prolific production from their starting backcourt this season, who are suddenly giving Golden State's star duo a run for their money. Damian Lillard (30 ppg, 51. apg, 4.1 rpg) is a legit MVP candidate through three weeks, while C.J. McCollum (21.2 ppg, 4.8 rpg, 2.8 apg) continues his ascension as one of the best shooting guards in the league. The duo averages a combined 4.9 made threes and 12.4 made free throws per game.
The Blazers' logjam on the wing at small forward has left some questions unanswered, as neither Moe Harkless, Allen Crabbe or Evan Turner have really carved out a significant role. Harkless is starting and receiving the most minutes, even sliding over to power forward in place of an injured Al-Farouq Aminu, who remains out Friday. Crabbe is playing close to 30 minutes as well, while Turner, who signed a $70 million contract with Portland this summer is playing just over 23 mpg with low averages of 6.4 ppg, 4.4 rpg, and 2.4 apg. Meanwhile, center Mason Plumlee has made good on his assists hype by averaging a career-high four apg.
The game will be aired locally on CSCA (Kings) and CSNW (Blazers) and will be available to NBA League Pass subscribers via cable and streaming at NBA.com.
Date: Friday, November 11
Start time: 10 p.m. ET
Location: Portland, OR
Venue: Moda Center
TV Info: CSCA, CSNW
Live Stream: NBA League Pass
Collison may receive his first start in his third game of the season if coach Dave Joerger decides to make the switch to his eighth-year veteran. The Blazers will be without Aminu for the second straight game, and should once against start Crabbe at small forward, sliding Harkless to the power forward position.
This article originally appeared on