Kevin Durant treating game vs Thunder as just another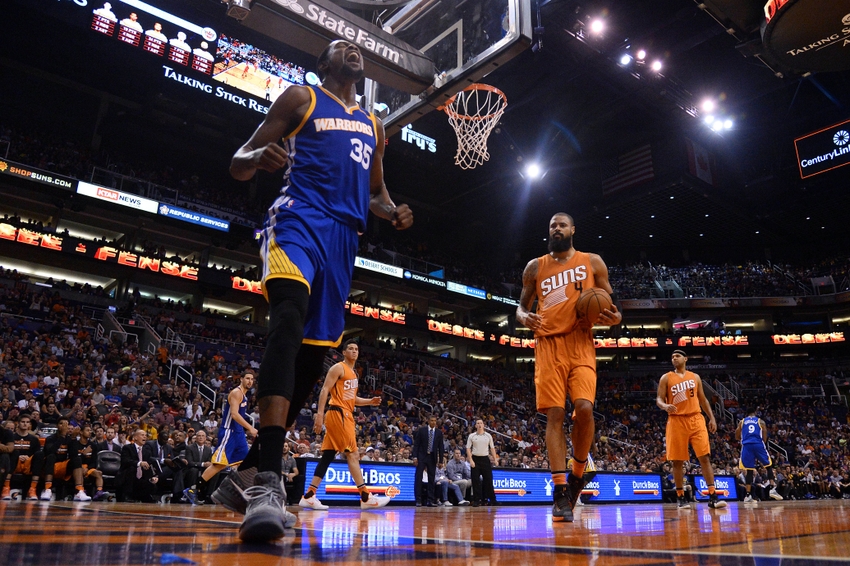 Golden State Warriors forward Kevin Durant is treating his first game against the Oklahoma City Thunder as just another game.
The Golden State Warriors completed their sweep of their three-game road trip on Tuesday night. The team blew out the Portland Trail Blazers and has a lot to like as they head home. Their next home game will be the one everyone talks about, as Kevin Durant takes on the Oklahoma City Thunder for the first time since leaving.
It's Durant against Westbrook and it should be an emotional battle. After the game, Durant spoke to reporters (via Anthony Slater) and was asked about the upcoming game against the Thunder. Durant said he was focused on enjoying his off day tomorrow and he insinuated that it was more or less just another game for him.
Kevin Durant on his emotion leading up to his first career game against the Thunder pic.twitter.com/SI6kxMzoL2

— Anthony Slater (@anthonyVslater) November 2, 2016
Durant has often kept an even-keeled approach throughout his career, so his feelings toward Thursday's game should come as no surprise. He's going to be ready to go and he's going to let his fire burn on the court.
He's not going to let it burn with reporters and create big headlines beforehand. He's just never been that type of player. The Warriors will be looking for their first win at home on the year and they better be ready to expect the Thunder's best. These two teams have a lot of history dating back to the Western Conference Finals. It should be a fun one.
More from Blue Man Hoop
This article originally appeared on