Kevin Durant announces decision to join Golden State Warriors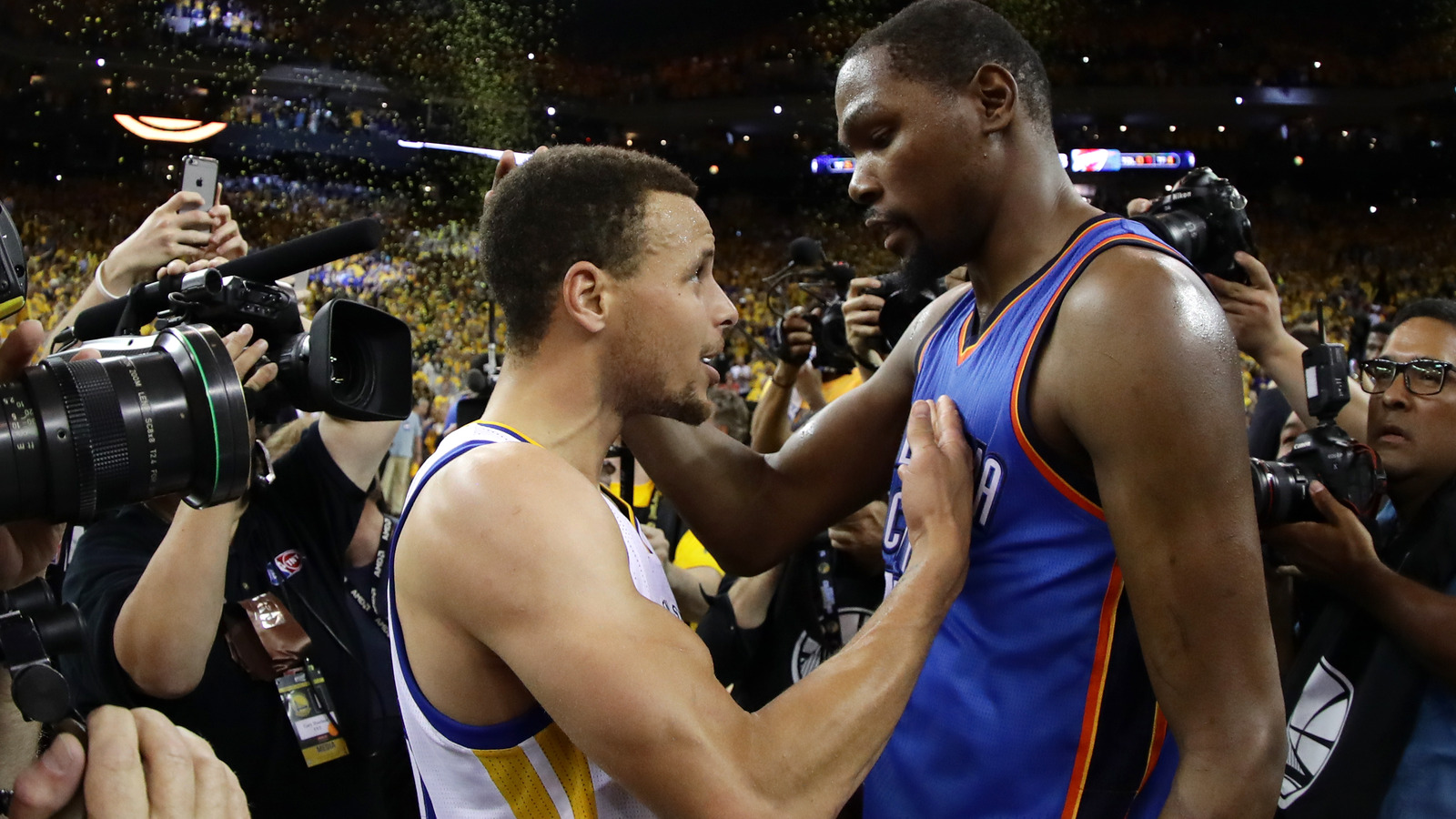 Kevin Durant is joining forces with the Splash Brothers.
The free-agent superstar forward announced Monday he would join the Golden State Warriors after a whirlwind weekend of listening to pitches from six NBA teams.
From his announcement on The Players' Tribune:
This has been by far the most challenging few weeks in my professional life. I understood cognitively that I was facing a crossroads in my evolution as a player and as a man, and that it came with exceptionally difficult choices. What I didn't truly understand, however, was the range of emotions I would feel during this process.
The primary mandate I had for myself in making this decision was to have it based on the potential for my growth as a player — as that has always steered me in the right direction. But I am also at a point in my life where it is of equal importance to find an opportunity that encourages my evolution as a man: moving out of my comfort zone to a new city and community which offers the greatest potential for my contribution and personal growth. With this in mind, I have decided that I am going to join the Golden State Warriors.
The deal with Golden State is for two years, worth a total of $54 million — with an opt-out clause in the second year, according to ESPN's Marc Stein.
Durant had spent his entire career with the Oklahoma City Thunder (starting out as a Seattle Sonic before the team was moved), leading them to the NBA Finals in 2012 and to the Western Conference finals four times.
The Warriors won an NBA-record 73 games in the regular season in 2015-16, but fell short of repeating as champions when they lost to the Cleveland Cavaliers in a seven-game NBA Finals series.
The Warriors almost didn't make it to the Finals, falling behind 3-1 against Durant's Thunder in the Western Conference finals before rallying to stave off elimination.
"The Warriors just created a juggernaut. Oklahoma City doesn't matter anymore." @getnickwright if Durant leaves OKChttps://t.co/269wObEFIB

— Herd w/Colin Cowherd (@TheHerd) July 4, 2016
Durant, still just 27 years old, has averaged 27.4 ppg over his career. Last season, he averaged 28.2 points, 8.2 rebounds and 5 assists per game.
The Thunder lobbied hard to keep Durant, with pitches both before and after all his other meetings.
The team also made a big trade just before free agency opened to surround him with more talent in a bid to convince Durant the window for a title in Oklahoma City was still wide open.
But the lure of creating a big four in Oakland, with Stephen Curry, Klay Thompson and Draymond Green apparently won over Durant.