Indiana Pacers Versus Philadelphia 76ers Post Game Grades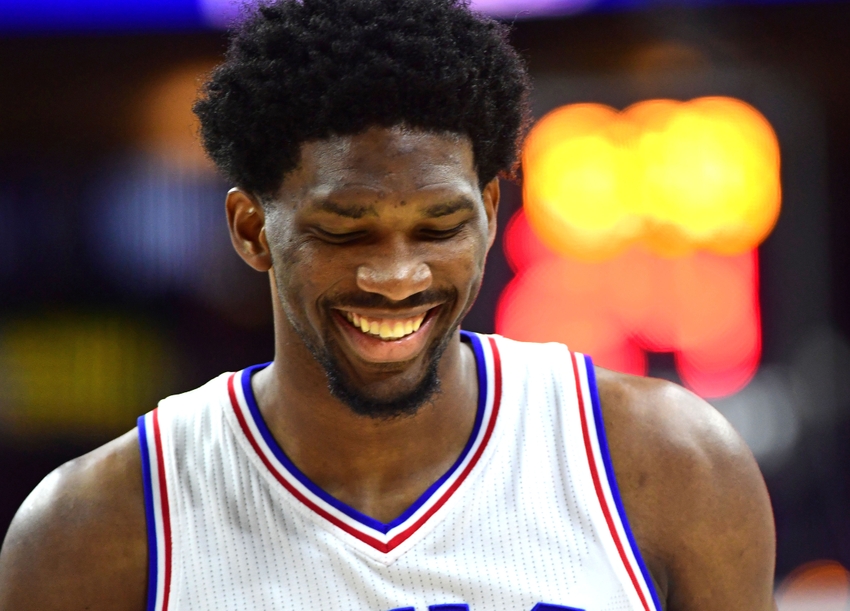 The Philadelphia 76ers eighth game of the season resulted in a long overdue overtime victory over the Indiana Pacers by the score of 109-105. Here are the grades of the starters plus sixth man
The Philadelphia 76ers finally break into the win column with a hard fought overtime win in their second meeting with the Indiana Pacers.
The team finally discovered that they CAN win a game, particularly a game in overtime.  After the team squandered a lead as regulation time ran out, the expectation of victory diminished.  As a matter of fact, the fortunes of this contest ran in the opposite direction from that of Wednesday night's loss to Indiana in overtime 122-115.
More from The Sixer Sense
In tonight's contest, both teams ended tied up at 100 apiece. But unlike the meeting earlier in the week, the Philadelphia 76ers had their star center Joel Embiid rested and ready for this game.
Both teams exchanged scores, and with just a minute to play, the Pacers sat with the lead 105-104.  But Joel Embiid made a driving bank shot and drew a foul to give the 76ers the lead.  After sinking the free throw, Pacer Paul George missed a shot.  Embiid was fouled on their possession, and sank both free throws to give the 76ers a four point lead with just eight seconds remaining in overtime.  That lead held up to become the final score.
Joel
Embiid
C,
Philadelphia 76ers
A
If
Joel Embiid
proved tonight that he can make a difference for this team. After some humility in his appearance against the Utah Jazz, tonight's performance was good enough to reinsert his name to the top of any discussions for NBA Rookie of the Year. In just 25 minutes, he scored 25 points, dished off two assists, pulled down seven rebounds, scored on 12 of 14 from the foul line, shot one of three from three-point range, and even blocked a shot. If not for five turnovers and three personal fouls, this was about as fine of the game as could be asked of him. When you see him play, its tough to grasp that this was just his sixth NBA game of his career.
He deserves all the accolades and praise he has received. He is emerging as a true NBA star
Sergio
Rodriguez
PG,
Philadelphia 76ers
B-
Sergio Rodriguez
may not make the NBA All Star game, but he manages to do enough to hold his own for the position at point guard. While he only scored seven points, he mustered nine assists and two rebounds. Rodriguez seemed to struggle at times with his handle on the ball, surrendering four turnovers and committing four fouls. But he did manage to halt his slump from three-point range by sinking a trey in this contest. He has some work to do, but he does get the ball into his teammates hands beautifully.
Jahlil
Okafor
C/PF,
Philadelphia 76ers
I
Jahlil Okafor
gets an "I" for incomplete in tonight's contest. He played just 2:49 in this game, getting one assist, one rebound, while shooting 0-2 from the floor.
Dario
Saric
F,
Philadelphia 76ers
B-
Dario Saric
once more shows up with inconsistent play. At times, he shows off by scoring virtually from anywhere on the basketball court. Other times nothing seems to go in. Tonight? He seemed to be measuring his offense. In 28 minutes of play, he scored just 8 points, brought down five rebounds, and shot with 50 percent accuracy from three point range. But he pilfered three steals from the Pacers tonight. While he has earned double doubles already as a 76er, three steals in this contest show he can contribute in a host of ways for the team.
Robert
Covington
SF,
Philadelphia 76ers
C-
Robert Covington
regressed offensively tonight. In sharp contrast to recent outings, his shots failed to drop for him once more. By the buzzer signifying the end of the contest, Covington had managed 10 points, but scoring on just 3 of 13 shots, including 2 of 9 from the perimeter. He did chip in with four rebounds, a block and two steals in the overtime victory.
Gerald
Henderson
SG,
Philadelphia 76ers
B+
Gerald Henderson
performed admirably tonight. He jumped out as the Philadelphia 76ers early scoring leader and finished on the night with 12 ponts. While failing to score with two attempts from three point range, Henderson added four rebounds, a block and a steal to help seal the victory.
Ersan
Ilyasova
PF,
Philadelphia 76ers
A-
Ersan Ilyasova
has been a remarkably impressive acquisition for the Philadelphia 76ers, and continued to impress once more. He added 14 points and 11 rebounds for a double double, as well as adding two assists and a block in the contest. His three of five accuracy from the perimeter helped the team improve on it's three point accuracy.
In the end, it was the first victory of the 2016-2017 season for the Philadelphia 76ers. With the team finally breaking through to the win column, this likely will happen again this season.
This article originally appeared on