Why in the world is Pacers coach Frank Vogel carrying this bow and arrow?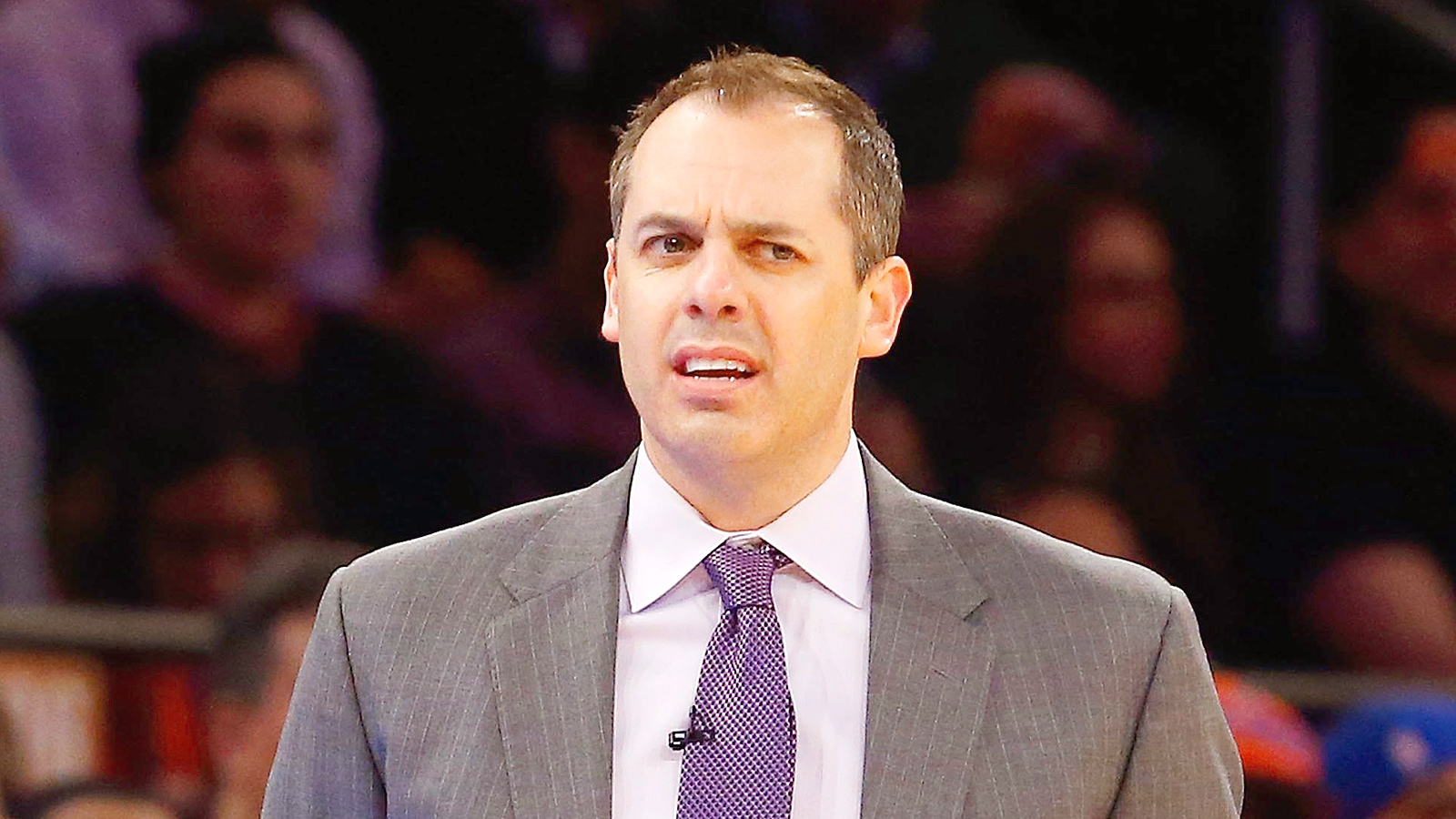 Media day is generally a lighthearted affair for all involved. Teams come together and talk to reporters for the first time in an official setting since the previous season ended, and pictures of every kind are taken. It's usually good for a goofy image or two. And on Monday at Indiana Pacers media day, coach Frank Vogel took home the trophy for best media day image with his rendition of what appears to be the Avengers' Hawkeye:
The avenger looking for @calabro13sports #PacersMediaDay pic.twitter.com/Fr54Sc4kDF

— Pacers Cares (@PacersCares) September 28, 2015
You're probably asking yourself why Vogel is dressed as such — and why he's carrying a potentially lethal weapon. The Pacers host a program called "Call a Pacer" that allows people to call in and hear their favorite members of the team read an excerpt from a children's book. Callers are then prompted to visit their local library and check out said book, where they can enter for a chance to win an autographed copy.
The theme for this year's books is "superheroes," which explains Vogel's garb — and why rookie Joe Young was dressed up like a mutant turtle of the ninja variety:
Rookie duties @JoeyBuckets3 #TMNT pic.twitter.com/vWN1QqOKjE

— Pacers Cares (@PacersCares) September 28, 2015
Goofy pictures for a good cause? That's what media day is all about.
MORE NEWS:
Want stories delivered to you? Sign up for our NBA newsletters.