Indiana Pacers Championships Odds Drop, To No One's Surprise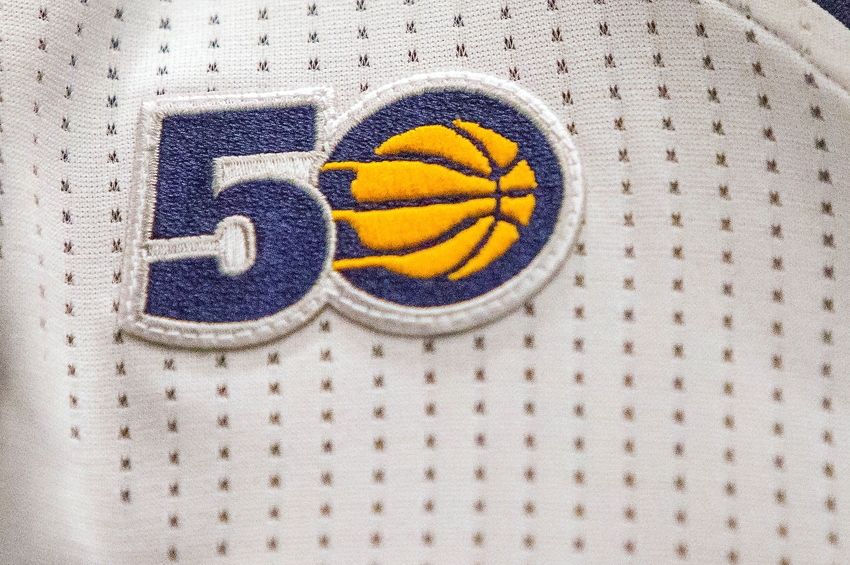 The Indiana Pacers were a trendy pick to be a top team in the Eastern Conference, but now they are trying to stay above .500.
The national media didn't have high expectations for the Indiana Pacers, even if we here at 8 Points, 9 Seconds did.
But while we can debate exactly where this Pacers team is headed, the people who make money predicting these things are losing faith in Indiana, which isn't a surprise.
Bovada dropped the Pacers to 66/1 odds (a 1.5% chance) after having them at 40/1 (2.5%) to win the NBA title. Bovada kept Indiana's odds of winning the Eastern Conference at 28/1 (3.4%), however.
The oddsmaker did drop the Pacers chances of winning the Central Division to 20/1 (4.8%) after opening the season at 12/1 (7.7%).
Paul George also saw his MVP chances drop from 22/1 (4.3%) to 66/1. Russell Westbrook is currently their favorite with 8/5 odds or a 38.5% chance.
None of this is surprising at all considering the Pacers are still figuring out how to play basketball together. Some of the team's best work has been with two of their best players — George and C.J. Miles — injured. They were playing some of the NBA's defense before losing any ability to stop the Portland Trail Blazers from scoring on Wednesday.
This team doesn't know what it is and it shows on the court. With the lack of consistency and a seemingly low ceiling at the moment, the oddsmakers are wise to doubt the Pacers' chances of bringing chaos to the Eastern Conference in the playoffs.
Maybe this team can pull it together, but right now the smart money is not on that.
And my the way, the oddsmaker had Indiana at 44.5 wins before the season began, so I hope you took the under.
More from 8 Points, 9 Seconds
This article originally appeared on