How the Rockets just saved the Lakers from themselves with Ty Lawson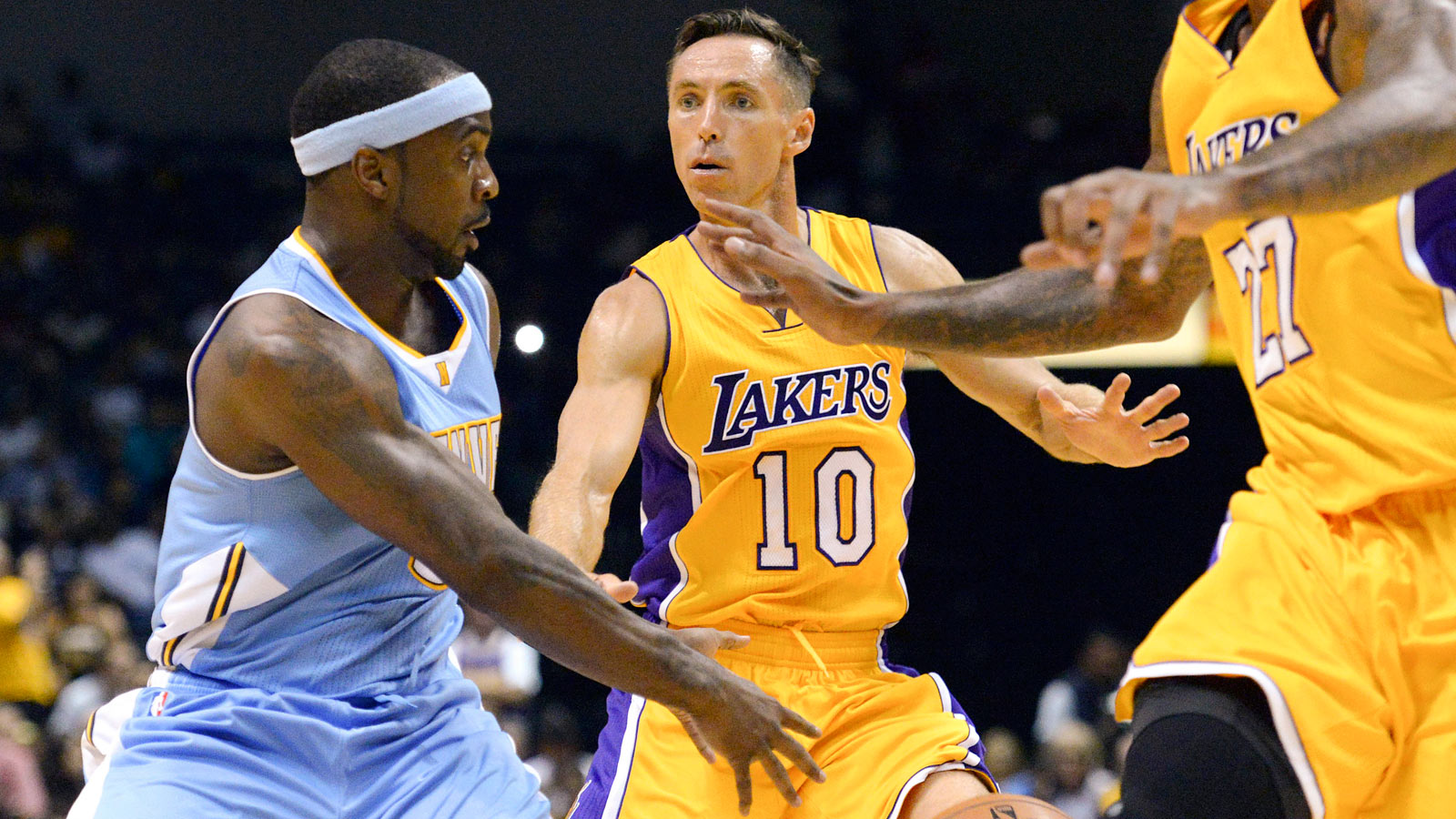 It's somewhat unclear what approach the Los Angeles Lakers are taking to their backcourt.
On the one hand, the Lakers have two young, stellar prospects in Jordan Clarkson and D'Angelo Russell. Giving them as much playing time alongside Kobe Bryant — or even moving Bryant up to small forward in small ball lineups alongside the two guards — would seem to be the natural path forward for Los Angeles.
But the Lakers also signed Lou Williams this offseason; if either Clarkson or Russell ends up coming off the bench, they could lose some of those reserve minutes to the reigning Sixth Man of the Year. And reports continue to indicate that the Lakers were the only other team interested in Denver Nuggets guard Ty Lawson, who was traded to the Houston Rockets. Via Grantland's Zach Lowe:
The Lakers were the only other team to express interest, but they can't offer a first-round pick until 2020 at the earliest — and may not have even put a future first-rounder on the table, per league sources. They should be giving minutes and touches to D'Angelo Russell and Jordan Clarkson, anyway."
If anything, the Rockets and the Lakers' lack of assets just saved Los Angeles from itself. Adding Lawson would have made the team better in the short term, maybe adding a half dozen wins alongside a healthy Kobe Bryant to last year's total. Improvement from the rest of the team and the health of Julius Randle might add another half dozen. But that's not getting the Lakers to the playoffs this season or any time soon.
The goal for the Lakers should be developing the young guys and feting Bryant on what will likely be his last season in Los Angeles. Trading for a player like Lawson — who's good, mind you — wouldn't have solved anything in southern California.
(h/t Grantland)
Photo Credit: Jake Roth/USA TODAY Sports