Grind City Views: Memphis Grizzlies in national power rankings (Week 5)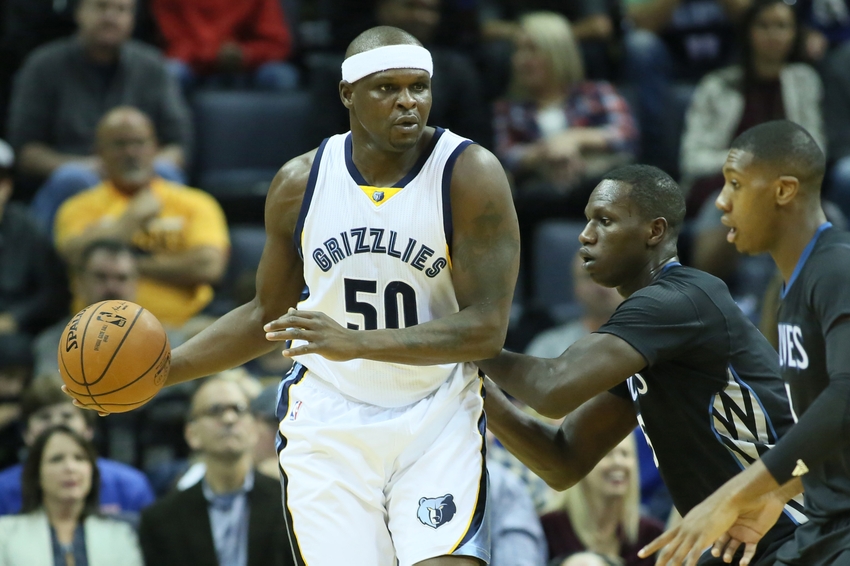 Welcome to Grind City Views: Weekly Power Rankings, Beale Street Bears' roundup of the Grizzlies' current position in several major media power rankings.
"They looked a lot like the Grizzlies we used to know, including lots of unnecessary physical contact to go with poised play from some familiar faces. Marc Gasol's wacky waving tube man act is my favorite moment of the season so far. Aging Vince Carter continues to defy the usual longevity for players once so reliant on bounce. Zach Randolph off the bench is still Zach Randolph."
Grind City resurgence!
"Remember, too, that Memphis tends to outperform its net rating and margin of victory. Historically, the Grizzlies are just one of those teams that wins close games. For example, they posted the sixth-best clutch net rating in the league last year, which stood out starkly against their No. 22 overall figure.
Far from perfect but blessed with close-game know-how and sweet celebrations, the Grizzlies are big gainers."
Let's hope that trend continues, especially when April and May roll around.
"They've done it with offense (113 points scored per 100 possessions) against the Jazz and Clippers (two top-10 defenses) and with defense (76 points per 100 possessions allowed) against the Mavs and Wolves. They haven't been very consistent on either end of the floor, haven't had any lineup continuity, and aren't getting much offense from Chandler Parsons just yet. But they've gotten some huge games from Mike Conley."
Give them some consistency and Memphis can really give a lot of teams a huge problem.
"All the understandable hoopla surrounding Marc Gasol's dagger 3 from the corner to take down the Clippers — as well as the ensuing celebration we're guessing you've heard about by now — has camouflaged the fact Gasol is shooting just 41.1 percent from the field in the new season compared to a career success rate of .503 coming into 2016-17. There are fresh concerns about Chandler Parsons' health, too, but let's not completely ignore Memphis' impressive four-game win streak."
There are some concerns, but as long as wins are happening, stat's don't always matter.
"Not going to lie, the Grizzlies benefited greatly from weekend losses by the Hawks, Bulls and Thunder. But they are now fourth in the West despite having the 24th-best offense, and being 27th in effective field-goal percentage. As always, just finding ways to wins."
CBS is just re-iterating my point. Thanks CBS.
"Quietly, the Memphis Grizzlies are recovering from their mediocre start to the year. The Grizzlies have won four-straight games and five of their last six collectively. If there is any concern with this team, it's the fact that Mike Conley appears to already be banged up."
This Conley news is concerning, but he's supposedly just on the injury report due to soreness. We'll keep you all updated.
Average Ranking:
10
Memphis
Grizzlies
8-5
Last week:
4-0
Last rank:
17th
The Grizzlies had a really strong week, going undefeated, which included a big win against the rival LA Clippers. Chandler Parsons' injury is a little concerning, but expect the team to continue it's strong play this week against some lesser Eastern Conference teams.
More from Beale Street Bears
This article originally appeared on