Greensboro Swarm Finalize Roster for Training Camp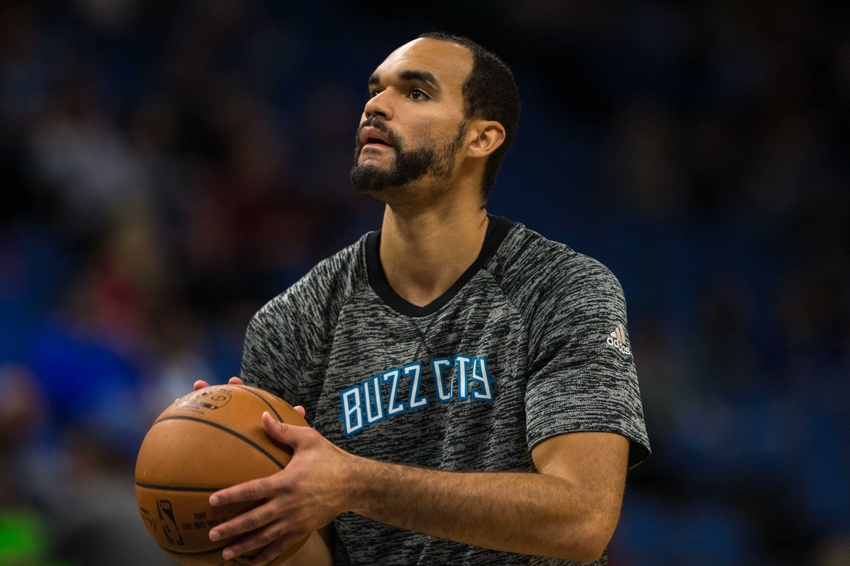 The Greensboro Swarm have finalized their roster and have brought in 16 players for their first ever official training camp this season.
The NBA season is up and running, and all eyes are glued to the TV. However, the NBA Development League is following in their footsteps, and the Greensboro Swarm are itching to compete. The team formally announced the players they are bringing into training camp on both their twitter page (@greensboroswarm) and on their official website.
The team is comprised of a multitude of players; some young, some old (but mostly young), but all of them want to prove that they belong. Everyone wants to go to the NBA, but they must prove that they can compete at this level first.
Big Name Players
As I mentioned and alluded to before in a previous article, the Charlotte Hornets brought numerous players to training camp. They used the preseason slate to determine who would stay in Charlotte and who would need development. Many of the players who were cut are big name players that fans should recognize instantly in Greensboro.
More from Swarm and Sting
Perhaps the most recognizable face is forward Perry Ellis. Ellis, a four-year player for Bill Self at Kansas, routinely found himself playing deep in the NCAA tournament. However, perhaps due to his age in this era of one-and-done phenoms, he went undrafted in the 2016 NBA draft. Not to be denied, he wound up on the Hornets preseason roster.
Unfortunately, Ellis got hurt during preseason and thus couldn't show much of his ability until late in the preseason when many players already knew their respective outcomes. His competitive drive and experience should be a plus in Greensboro, and his time in the D-League will allow him to get stronger and regain his form he had prior to the injury.
Another member cut from the Hornets is Rasheed Sulaimon out of Maryland. Sulaimon ran into trouble at Duke, and became the first player Coach Mike Kryzewski ever dismissed from the program. He had success after transferring to Maryland (one of Duke's rivals), averaging 11.3 points, 3.5 boards and 3.5 dimes a game, but found himself wondering if he'd play in the NBA after completing his grad year. During the preseason, Sulaimon didn't get much playing time, and finds himself in Greensboro.
Mike Tobey, who played for Tony Bennett at Virginia, is the lone 7-footer on the squad. He was known for being one of the main plugs in Virginia's defense that successfully slowed other teams down. Jamie Skeen from Virginia Commonwealth made the Swarm during tryouts held on October 2nd.
Want your voice heard? Join the Swarm and Sting team!
Meanwhile, Ralston Turner from NC State and Prince Williams from ECU are the only players who played collegiately in North Carolina. Turner was a standout three-point shooter for Mark Gottfried and was another transfer player whom Gottfried successfully "molded".
Williams stepped into the starting point guard role for ECU last year and averaged 10.3 points, 3.8 assists, and 3.1 rebounds on his way to being named the American Athletic Conference's Most Improved Player. Williams also made the squad during tryouts and will compete with a chip on his shoulder.
The other notable Swarm players include Shonn Miller out of UConn, Mike Anderson out of Washington, Damien Wilkins from Georgia, and Rodney Williams from Minnesota.
Picking Puzzle Pieces
Each player on the roster comes from a different background and traveled a different path to get to Greensboro. Per D-League rules, teams can only keep five players from tryouts; the Swarm kept four.
Greensboro also participated in the expansion draft, where they retained the rights to 12 players. Then, on October 30, the team participated in the NBA D-League draft, where they selected five more players. The players brought in from the draft pool are Anderson, Miller, Ky Howard (NJIT), Keala King (Long Beach State/Pikeville), and Ron Mvouika (France).
The team also brought in players with D-League experience but who obviously had never played with this roster before. Turner, Wilkins, and Rodney Williams are the only returning players with D-League experience.
With so many players from different places, it will be interesting to see if the team will be able to mesh. D-League coaches are expected to learn on the fly, as demotions and player call-ups are common. A coach like Greensboro's Noel Gillespie, who was an assistant for the Denver Nuggets, will definitely have his work cut out for him.
Nevertheless, people are buzzing in Greensboro for the Swarm. The team will compete in a brand new fieldhouse in front of optimistic fans, and they will look to show their parent squad (as well as the rest of the D-League) that they belong and can compete.
Fans can get the first official glimpse at the team during a scrimmage/open practice on this Saturday, November 5 at the Greensboro Coliseum Fieldhouse. Afterward, there will be autographs and chances to win game tickets.
This article originally appeared on